The Kentucky-based Herald-Leader is having a tough time lately and they're not embarrassed to show it. Seriously. They have begun sending a forlorn love letter to their former subscribers asking, "what happened to us?"
"We used to be inseparable," the paper wrote. "What do you say we start getting together again? I can drop by on Sundays and we can spend some quality time together."
This is either a great marketing scheme just before Valentine's Day or just the saddest thing ever. Or it's the kind of thing you see in a Lifetime movie just before the seemingly sweet guy turns out to have very stalkerish tendencies.
Would you accept their love note?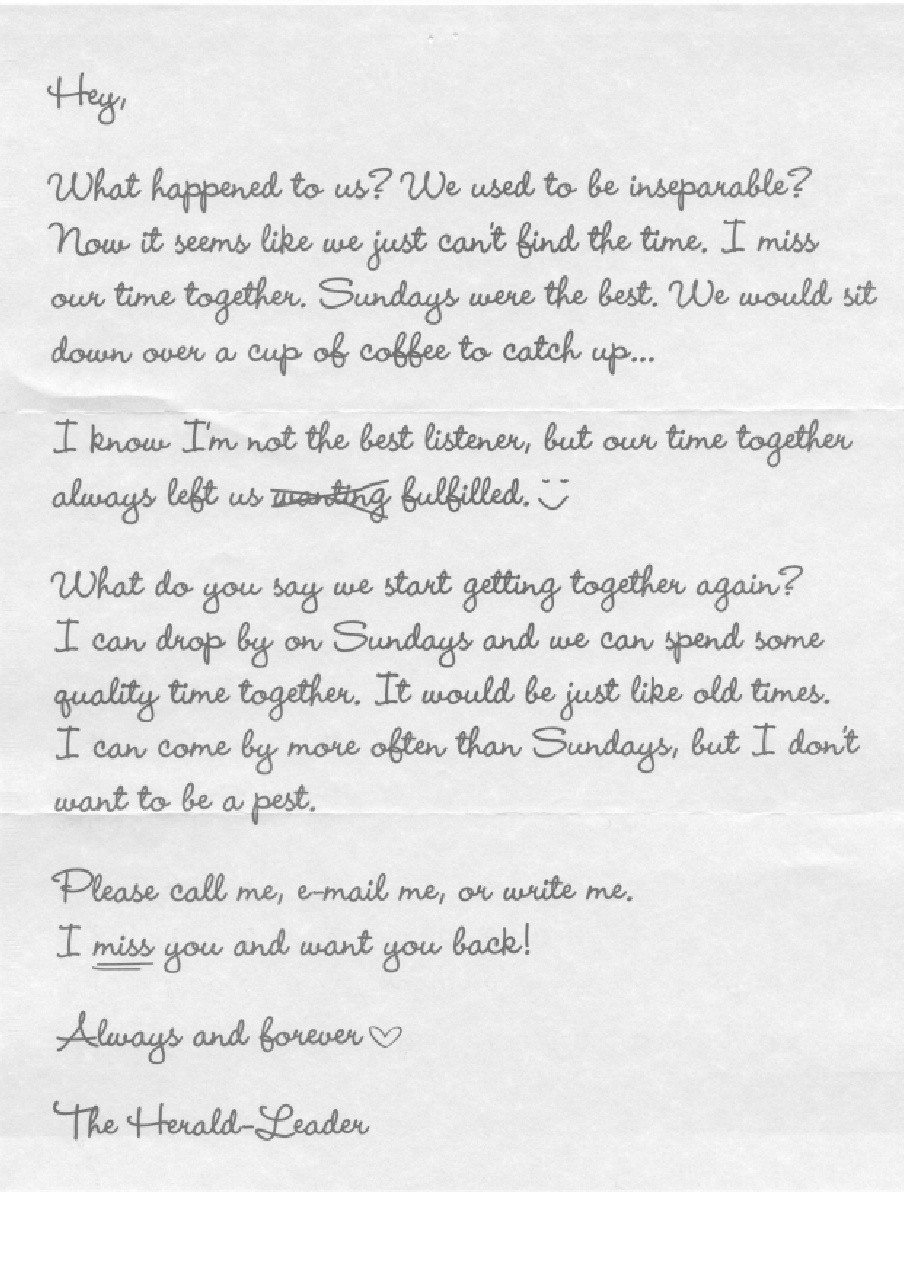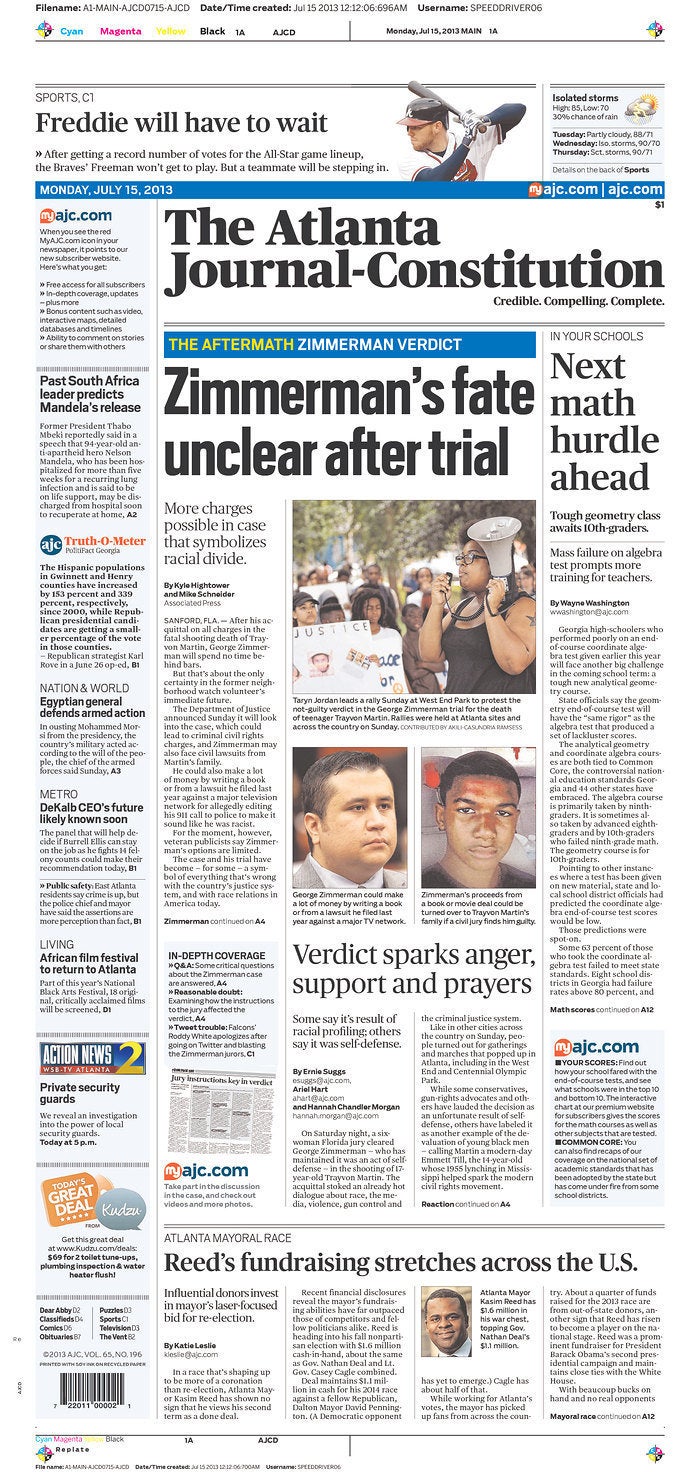 25 Biggest U.S. Newspapers In 2012