What would newspapers look like if, instead of designing the front pages based on the editor's choice, they were designed based on the readers' choice?
NewsWhip, a news aggregation and sharing platform, decided to do an experiment to see "what happens when the readers choose the front page story."
The company looked at the front page stories of some of the top newspapers around the world on Wednesday, and compared them to the stories that were most popular for each newspaper on social media. They then recreated those front pages with new headlines and pictures to reflect the day's most shared stories.
For example, it turns out that Washington Post readers are much more interested in same-sex marriage than a story on injured US troops. Moreover, the Guardian's story about unhealthy diets was the top shared story on the outlet's social media platforms, not their featured story on Putin and Obama handling the crisis in Ukraine.
We've shared some of the new "people powered" front pages below (some of them might get you thinking):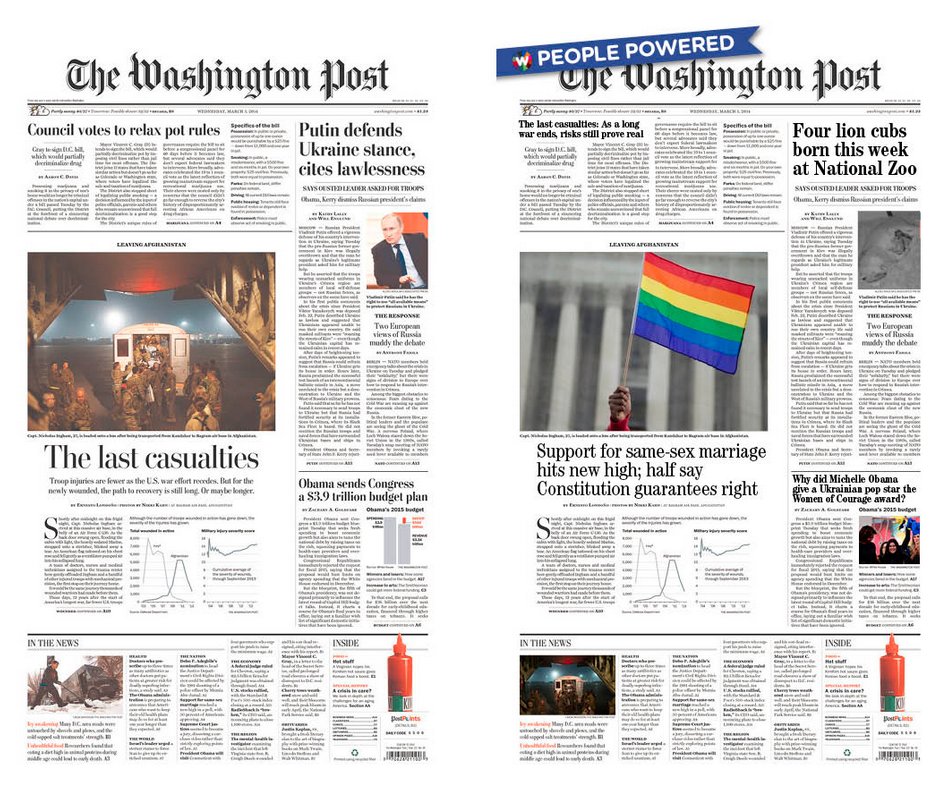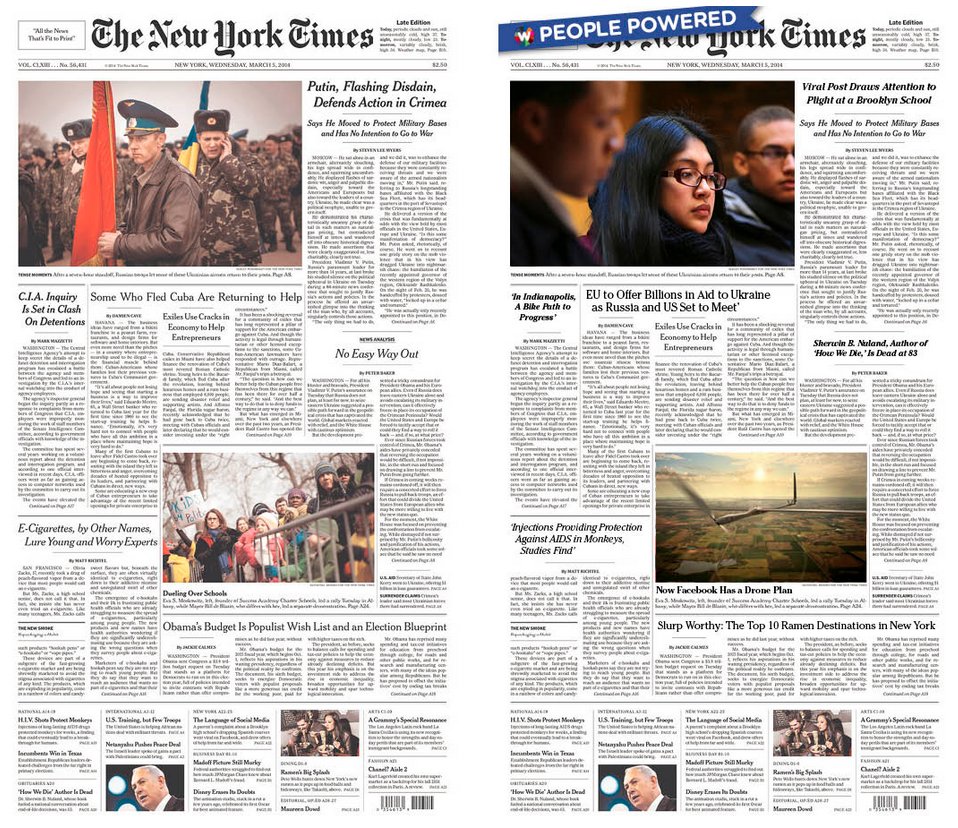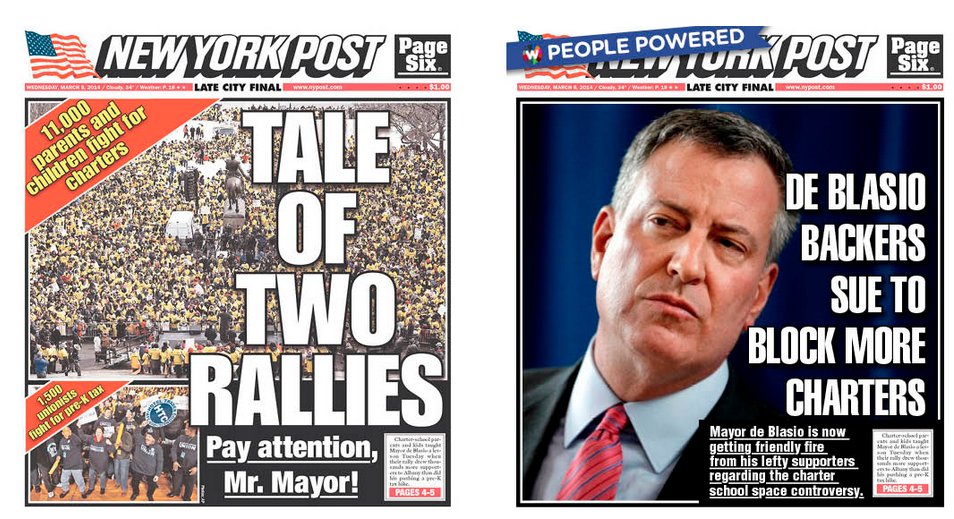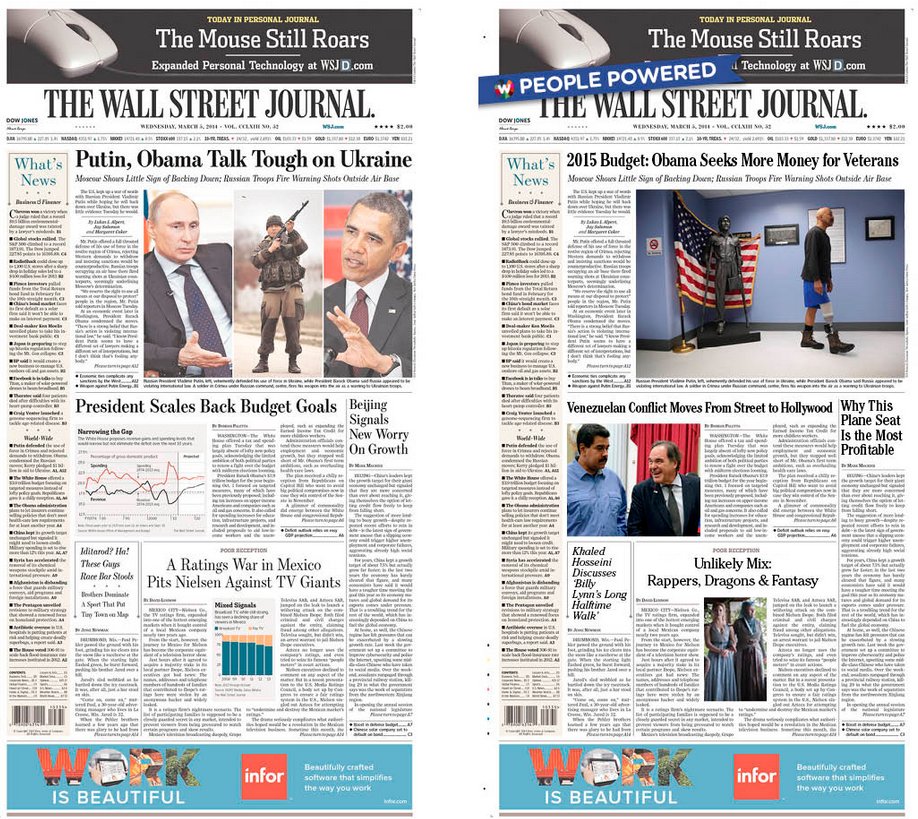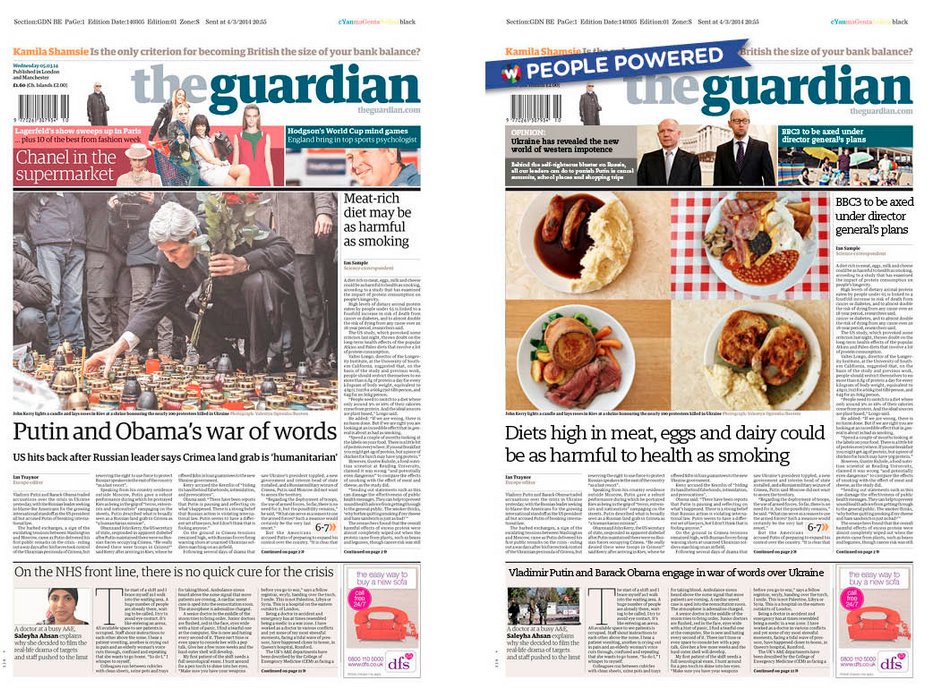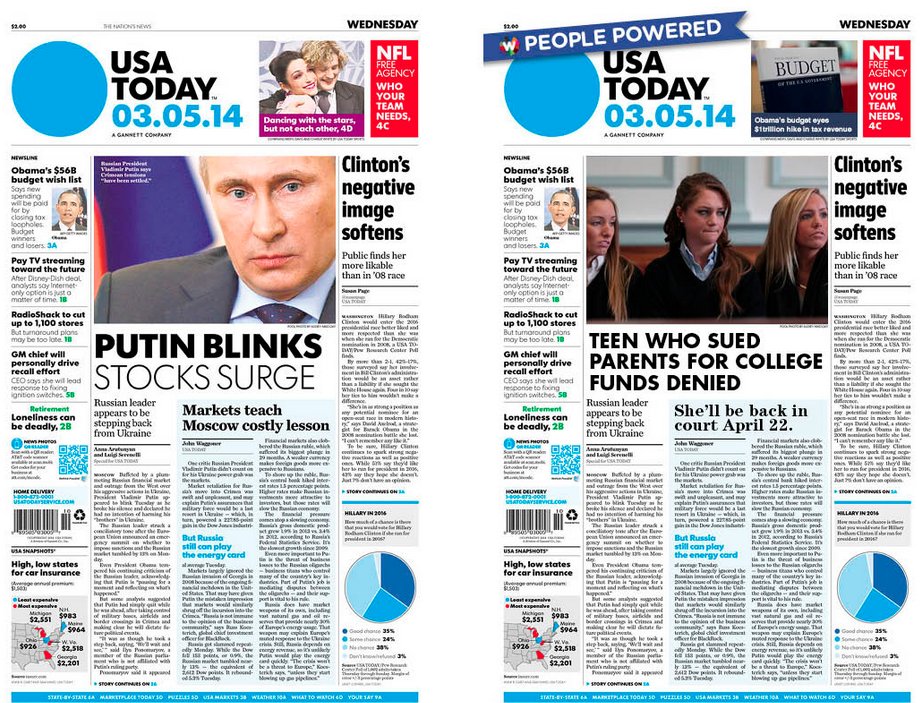 BEFORE YOU GO
PHOTO GALLERY
25 Biggest U.S. Newspapers In 2012