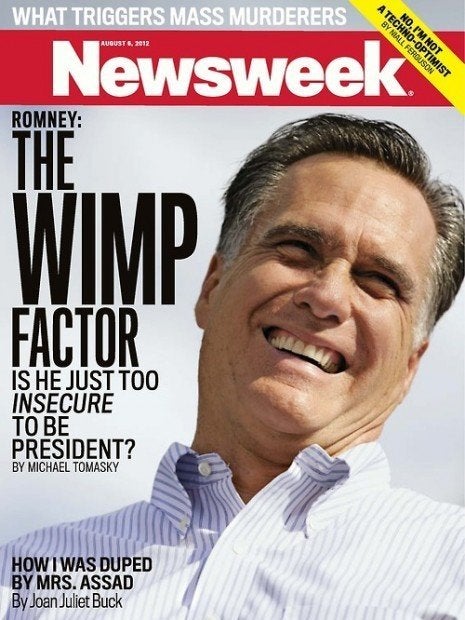 Newsweek is out with yet another controversial cover, this time calling Mitt Romney a "wimp."
The cover features a picture of Romney with the words "The Wimp Factor" in giant type.
"Romney is the genuine article: a true wimp," Michael Tomasky argues in his cover story. "In some respects, he's more weenie than wimp—socially inept; at times awkwardy ingratiating, at other times mocking those "below" him, but almost always getting the situation a little wrong, and never in a sympathetic way."
Romney said it didn't bother him though. The presumptive Republican nominee laughed the cover off over the weekend. When Bob Schieffer asked if he had been called a wimp before, he said, "Uh, I don't recall that, no."
He noted that Newsweek had called former President George H.W. Bush a "wimp" on its cover before as well. Romney said that Bush was "a pretty great president and anything but" a wimp.
PHOTO: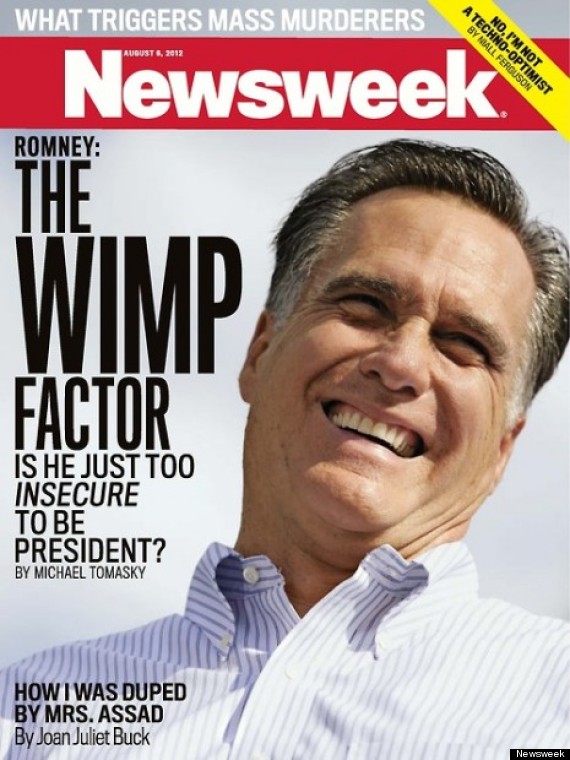 Related
Before You Go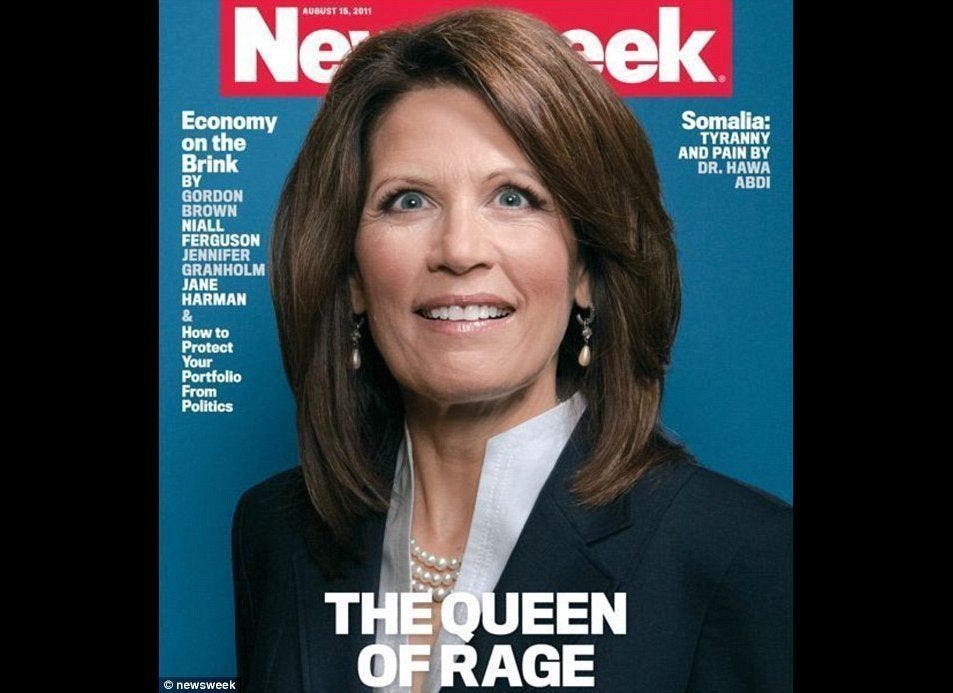 Controversial Magazine Covers
Popular in the Community