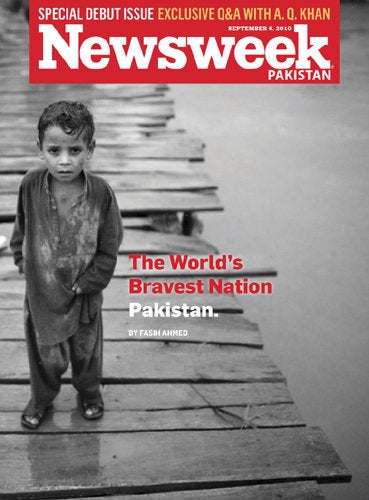 Newsweek may have well-documented financial issues in the United States, but the newsmagazine has just expanded into Pakistan.
The magazine launched an English-language Pakistan edition this week in partnership with Pakistani media company AG Publications.
The debut issue features a cover story on "The World's Bravest Nation" by editor Fasid Ahmed, which "takes a comprehensive look at how much has changed in Pakistan in recent years and why its citizens' capacity for forgiveness is cause for hope," according to a press release.
The magazine also launches with an exclusive interview with A.Q. Khan, the scientist behind Pakistan's nuclear bomb.
"We are excited that the first issue of Newsweek Pakistan has arrived at newsstands," Ahmed said in the announcement. "Pakistan can only profit from a deeper understanding of its endearingly complicated self, from fresh, clear voices that cut through the din with patient competence. We will present the facts, and arguments, vociferously, without caring for or pandering to the heedless herd."