Almost a half-century ago, on the same day Newsweek's "Women in Revolt" cover hit newsstands, 46 of the magazine's female employees held a press conference to announce a sex discrimination lawsuit against their employer.
History could soon repeat itself. Several people tied to Newsweek are considering another discrimination suit against the magazine, sources tell HuffPost.
In late August, Newsweek's global editor-in-chief, Matt McAllester, left the company suddenly after just six months on the job. McAllester, the New York Post reported that month, was "mentioned prominently" in a lawsuit filed by Catherine Mayer, his boss during a previous stint at Time Europe.
Mayer, 56, whom McAllester, 47, had displaced as editor of Time Europe, sued that magazine alleging that McAllester had worked to undermine her in the eyes of upper management and discriminated against "'non-macho' men and women who did not conform to traditional expectations of gender roles." She claimed that following McAllester's promotion, he tended to advance younger men at the expense of senior staff. Mayer alleged that during this time, upper management also discouraged the coverage of women. (Time Inc. called the suit meritless.)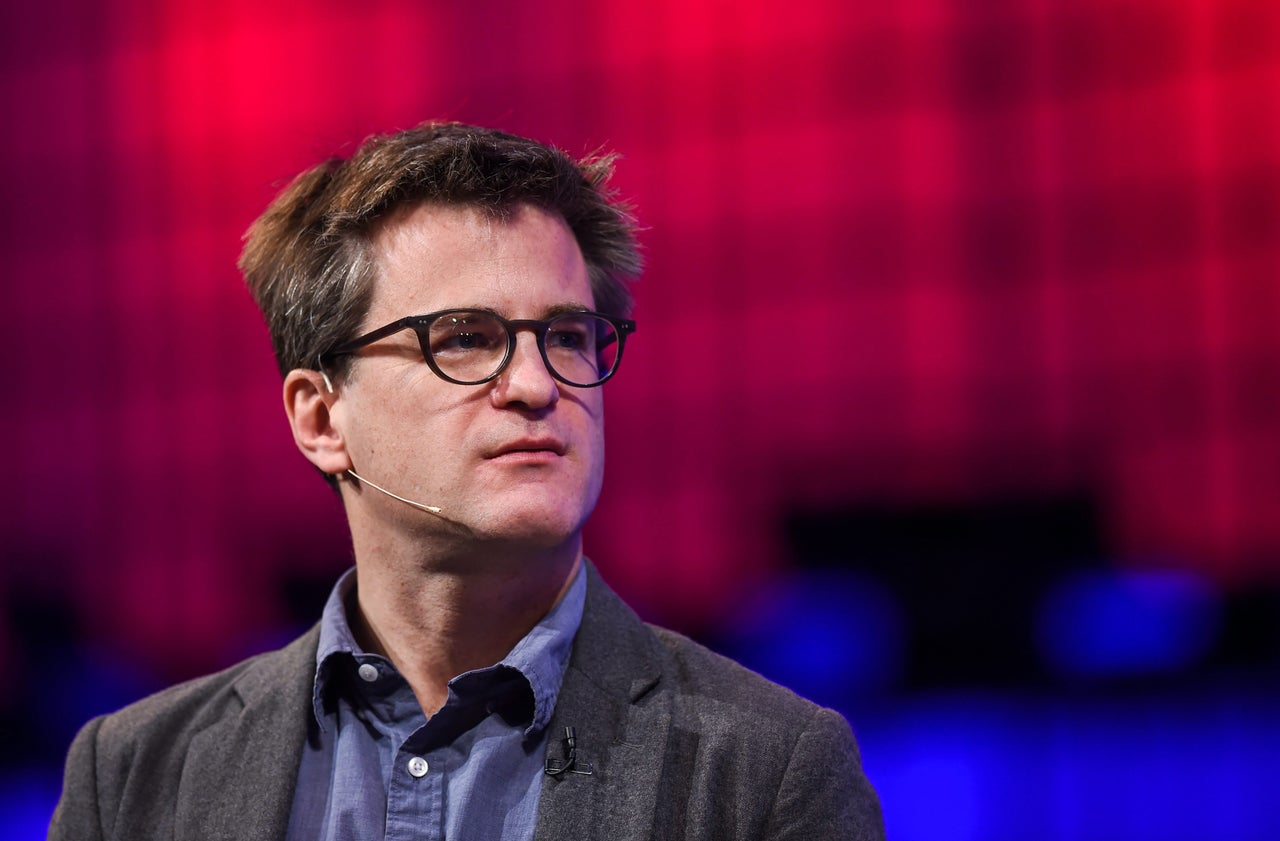 In the months since Mayer filed her lawsuit against Time, multiple people tied to Newsweek have contacted Mayer's attorneys to discuss a potential lawsuit over McAllester's subsequent behavior at Newsweek, according to a document HuffPost obtained.
"We've spoken to a number of people about a separate suit against Newsweek, and a separate suit against Matt McAllester individually," Ann Olivarius, senior partner at McAllister Olivarius, which is handling Mayer's suit, told HuffPost.
Newsweek did not respond to multiple requests for comment.
"When Mayer's lawsuit dropped, it gave shape to what everyone was seeing. They started putting the pieces together of what was currently going on at Newsweek and realized it looked bad; the pattern was repeating itself."
A nine-week investigation by HuffPost into the events that led to McAllester's departure from the magazine may explain why. We talked with 17 current and former Newsweek employees from both New York and London. Most of them agreed to speak for publication only on the condition of anonymity, citing fear of professional repercussions.
McAllester himself declined to speak on the record, and many people in Newsweek's London office defended his management style. But multiple current and former staffers from the New York office said the behavior alleged in Mayer's lawsuit, which describes "a system of male cronyism by which men ... were favored over women in recruitment, dismissal and promotion," continued during McAllester's time at Newsweek.
"When Mayer's lawsuit dropped, it gave shape to what everyone was seeing," one Newsweek insider said. "They started putting the pieces together of what was currently going on at Newsweek and realized it looked bad; the pattern was repeating itself."
McAllester, who joined Newsweek in August 2015, served as the editor of London-based Newsweek Europe (rebranded as Newsweek International last November) for 19 months, reporting to Jim Impoco, then the magazine's global editor-in-chief.
On Feb. 14 of this year, Impoco was fired. Multiple sources told HuffPost that McAllester had undermined him with Newsweek Media Group CEO Dev Pragad, with whom McAllester worked in London. After he replaced Impoco in New York, McAllester began pushing out many of the magazine's senior staffers, women in particular.
Margarita Noriega, the executive digital editor and one of the two highest-ranking women on the Newsweek masthead, was let go almost immediately.
"I always felt he wanted to get everyone at the high level fired so he had unhindered authority," the Newsweek insider told HuffPost. "He went mostly for women, but I got the sense that he would have cleared out everybody within a year."
HuffPost identified nine women who left the New York newsroom during McAllester's tenure as global editor-in-chief: Noriega, the digital strategy editor, the international editor, the news director, the magazine's designer and four writers, including some award winners. Four of those departures were the result of direct termination. Another woman left prior to a meeting at which she believed she'd be fired. Only five men, including three writers, departed. Four were fired, and one of the writers became a contributor.
Five of the New York staffers who spoke to HuffPost said they believed McAllester had forced out the women he hadn't fired by failing to address discriminatory behavior by other employees that had been bubbling below the surface even before he took over.
"There was some bad treatment of younger women in the newsroom even before Matt came in," the Newsweek insider explained. "Matt exploited that environment and drove out a lot of people. He was OK with that."
Inside "The Experiment"
Three of the female staffers we spoke to pointed to one episode as a particularly galling example of McAllester's unfair treatment of women. Within his first month as global editor-in-chief, McAllester began an "experiment" ― a trial run for a quota system. (This was part of his plan to transform the traditional news outlet into a high-traffic web fixture.) Two groups of writers in the New York newsroom would be required to write at least two stories every day for two weeks. These groups would be staggered such that when the first finished the experiment, the second would begin.
At the time, the New York newsroom had a total of 25 writers: 20 on staff (10 men and 10 women) and five contributors (four men and one woman). Of the staffers, nine men and three women held senior positions — a situation that predated McAllester.
The first writers selected for the experiment consisted of three non-senior female staffers (Lucy Westcott, Michele Gorman and Stav Ziv) and the one non-senior male staffer (Robert Bort). Despite immediate outcry in the newsroom over the focus on junior female writers, the test went forward.
The added workload made it an especially trying time for those female reporters. They "were consistently given a higher quota [than the men] and required to write outside their beat," one former staffer said.
McAllester eventually apologized for the experiment's optics, according to two sources. But the whispers of sexism started to circulate again when the second group — stacked with three senior male writers (Douglas Main, Max Kutner and Josh Saul) and one non-senior female writer (Jessica Wapner) — began their trial run. That's because Wapner, the only woman, was also the only one of them to actually face the quota. Main was on vacation at the time, and Kutner and Saul were pulled to write a cover story and didn't have to participate in the experiment.
Not a single one of the nine senior male writers (or three senior female writers) ended up taking part in the experiment. Later, a quota system was extended to others. But the women who'd been part of the test were still frustrated that they'd been used as guinea pigs.
"He called himself a feminist and would always say how much he liked Beyoncé."
Many of those HuffPost spoke to noted McAllester's awareness of gender, especially of how his actions might be perceived in regards to it. "He called himself a feminist and would always say how much he liked Beyoncé," a source who worked in the New York newsroom recalled.
Several individuals described an incident in which McAllester fired a man, senior sports writer John Walters, almost immediately after being called out by another employee for appearing to target women with his layoffs.
"Someone pointed out that everyone he was firing was either a woman or over 40," one former staffer stated. "That was the day he fired John Walters."
Walters, 50 at the time, said he was unaware that anyone called out McAllester and attributed his firing to the time he criticized the editor-in-chief's emphasis on "clickbaity stories."
"He didn't like that," Walters said.
People who worked in the New York newsroom under McAllester told HuffPost there was an ever-present sense that one's employment could come to an end at any moment, for any reason. As a result, few dared speak out against conditions they felt were unfair or problematic. More than once, HuffPost was told about silent meetings at which McAllester would be the only one speaking.
"It was an absolute culture of fear," a former staffer recalled.
"Everyone knew that being summoned to a 10 a.m. meeting meant they were fired," a source at Newsweek said. "You would get notification the day before."
In Defense Of McAllester
Until the news of Mayer's lawsuit broke, sources said that Newsweek's upper management was unresponsive to complaints about McAllester from the New York staff and that those who reached out to discuss his behavior were told to speak directly to him. All of the women who had a negative view of McAllester also told HuffPost that Newsweek's gender problem was far bigger than any one person.
The five people from Newsweek's London newsroom who spoke to HuffPost for publication had a different view of McAllester. They all said the allegations — both in Mayer's lawsuit and from the New York newsroom — did not correspond with the man they knew, who was always supportive and encouraging toward women.
"I never saw, experienced, or heard about any instances of discrimination, gender or otherwise, during my time working with Matt McAllester," one individual said. "What I saw was an extremely talented writer and editor, and a fair, hard-working and communicative manager who created a happy and supportive working environment — until management changes at Newsweek disrupted that environment."
A male source called McAllester the most gender-conscious male editor he'd ever worked with.
"He spoke often about diversity and efforts to balance gender in the newsroom, and the coverage of the website and magazine generally, with more conviction and eagerness about such issues than I have seen from any other male editor," the source wrote in an email that also listed all the female editors McAllester had supervised and the promotions he'd given to women (the source cited six, but we counted five and noted that one replaced another). "The women in the Newsweek newsroom in London felt that he not only championed them, but respected them, supported them, and gave them as much opportunity as men."
"He spoke often about diversity and efforts to balance gender in the newsroom ... with more conviction and eagerness about such issues than I have seen from any other male editor."
McAllester did promote some women. But they tended to be younger women he'd previously worked with in London and at Time. One name in particular kept coming up in interviews with Newsweek sources: 25-year-old Naina Bajekal.
"He promoted the shit out of her," one source said.
Bajekal, who had worked for McAllester at Time, had just 18 months' experience as a writer when her old boss brought her on as an associate editor in Newsweek's London office. Nine months later, he made her the executive editor there. Within seven months, following his own promotion to global editor-in-chief, he sent a memo to upper management pitching a plan that involved moving Bajekal to New York and suggesting she be paid $100,000 a year — nearly double what she was making at the time. McAllester's memo proposed cost-cutting measures, including firings of senior staff, to make the math work, Newsweek sources said.
McAllester told upper management that he would have suggestions on changes to the senior editorial leadership as well. Around the same time that he promised those suggestions, Bajekal accidentally posted a private message intended for him on the company's shared Google Drive. It outlined her own plan for structural changes to the senior editorial leadership.
It also laid out why she felt she should be given powers and a title second only to McAllester.
"I am pretty much always going to be de facto your deputy," she wrote, "even if Bob [Roe] has that title."
Since McAllester's departure, Bajekal has also been let go. She declined to comment.
Roe, an industry veteran, is now Newsweek's global editor-in-chief.
Counting Cover Stories
Promotions aside, HuffPost found that coverage of women and women's issues received less high-profile attention during McAllester's tenure as Newsweek's global editor-in-chief, just as Mayer's lawsuit alleges happened after he was made co-editor at Time Europe (prior to becoming the sole editor).
From the beginning of 2015 to the end of 2016, when Impoco was still in charge, 24 of Newsweek's 97 magazine covers featured stories about women or related specifically to women's issues. Eleven of those were the main feature. By contrast, just two of the 23 covers during McAllester's tenure highlighted stories that related specifically to women — one about Ivanka Trump, the other about men fighting menstruation shaming around the world — and neither was the main feature.
Sixteen people — five women and 11 men, including McAllester himself — wrote cover stories during his time at the top. The women wrote six of the 23 main features; the men wrote the other 17. By comparison, Impoco published 48 cover stories in 2015: 18 by eight different women, 29 by 14 different men, and one co-authored by a woman and a man. In 2016, Impoco gave 20 cover stories to 11 women and the remaining 29 stories to 15 men.
Over Impoco's last two full years at the helm, women wrote or co-wrote 40 percent of Newsweek's cover stories — versus 26 percent during McAllester's tenure.
To put it another way, female writers were about 50 percent more likely to get the cover story before McAllester took over. National politics correspondent Nina Burleigh, for example, was responsible for roughly 12 percent of the main features between 2015 and 2016. Following the power shift, she accounted for just 8.7 percent.
Burleigh, who did not tell HuffPost that she was considering joining any sex discrimination lawsuit, would only speculate as to the reasons for the cover story drop.
"He was only there for a couple months, and I might not have been producing them as fast as I was before," she wrote in an email. "I did wake up every morning wondering whether I was going to be fired that day, given the rate of firings."
"I can't stand the idea that he will be able to do this to anyone else."
All these events took place against the backdrop of a major reshuffling at Newsweek's parent company. The International Business Times, Newsweek's sister publication, was suffering a decline in web traffic, causing problems for all of Newsweek Media Group. There were indications that IBT might be having financial difficulties — some of its employees even complained publicly of receiving late paychecks. Most of the Newsweek people who spoke to HuffPost expressed anxiety about their own future and that of the company.
"We've still got a very shellshocked organization," one staffer lamented. "It's going to take some time to recover."
"It took me months to stop having panic attacks," a former female employee said. "I can't stand the idea that he [McAllester] will be able to do this to anyone else."
Popular in the Community