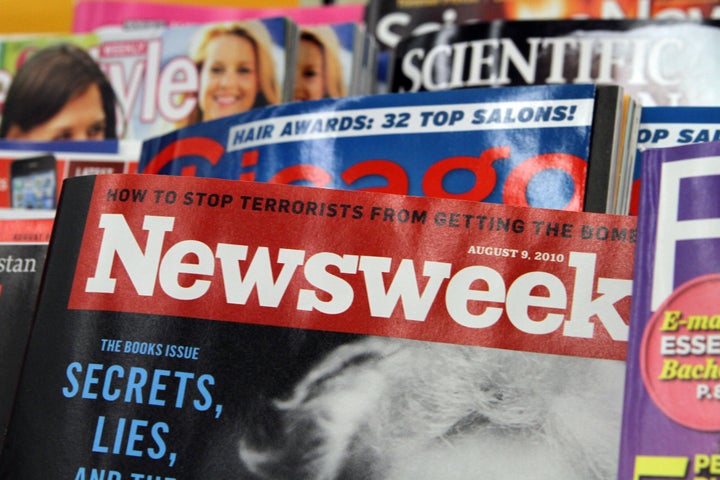 Newsweek Media Group capped off one of the most tumultuous weeks in its already dramatic history by announcing Friday that it was bringing back accused sexual harasser Dayan Candappa following an investigation into his past behavior.
The company said in an email sent to staffers ― and obtained by HuffPost ― that "an independent external law firm ... did not find evidence to substantiate the reported allegations of sexual harassment during his tenure with his previous employer [Reuters]."
"Additionally," the company added, "the investigation found that Mr. Candappa has conducted himself in a professional manner at Newsweek Media Group."
Candappa's first day back at the company will be this coming Monday, according to the email. He will return to his former role as chief content officer.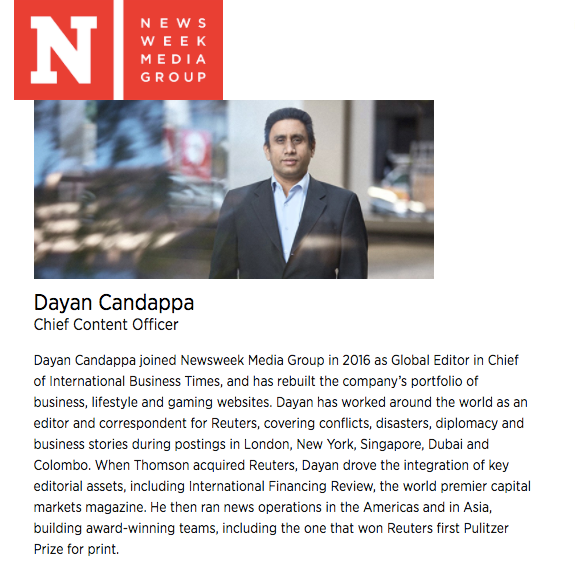 Newsweek Media Group placed Candappa on leave less than two weeks ago, just hours after BuzzFeed reported that Reuters fired Candappa in 2016 after one of his subordinates filed a complaint detailing months of sexual harassment. According to the complaint, BuzzFeed said, Candappa pressured the woman to enter into a romantic relationship with him and became agitated when she did not reciprocate, once texting, "I may quit and come after you. Be warned."
Only months after Reuters fired him, Candappa landed a job at Newsweek Media Group, where he was named global editor-in-chief of the International Business Times and chief content officer of Newsweek Media Group.
Staffers, both present and former, expressed shock on Friday that Candappa will be returning. Upon hearing of Newsweek's decision, staff writer Marie Solis tweeted that she felt "sick to my stomach."
"I've been told by editors to continue doing the best work I can do during whatever remaining time I have at Newsweek, advice I've tried to heed. This decision makes that all the more difficult," she added.
Since then, a seemingly ever-growing list of employees have quit in protest, including Rachel Brody and Kurt Eichenwald, who on Friday lambasted Newsweek Media Group's decision to bring back Candappa over Twitter.
The news that the company has been allegedly engaging in advertising fraud led Brandzooka, which bills itself as "a self-service programmatic video platform," to release a blistering letter on Thursday in which it announced it was blocking the company from its platform.
You lied, you cheated, and you destroyed the trust that your organization held in all of our eyes. Worse yet, your actions dragged everyone else into the mud with you. Shame on you.

That's why as of this morning, we have blocked Newsweek from our platform, and will no longer serve any of our 22,000 users' ads on your site. Deceit, lying, and cheating have no place in our industry or in the modern ad world.

We only serve our customers' video ads to REAL people, and will not accept traffic generated by paid-for bots. We hope that during your "restructuring," you will stamp out this dishonesty, and return to the reputable news outlet that you once were.
Newsweek Media Group has denied engaging in any ad fraud. A spokesperson for Newsweek Media Group did not immediately respond to a request for comment.
Related
Popular in the Community