Newsweek has promised to release a major cover story about Republican presidential candidate Donald Trump on Wednesday that its author says "could change the dialogue about this election season."
Reporter Kurt Eichenwald teased the piece on Twitter on Tuesday, and segments given to MSNBC's Rachel Maddow appear to question the ties between the Trump Organization and foreign powers that could pose "serious conflicts of interest" should he be elected.
Maddow identified the following paragraphs as the beginning of the story, but said she had not read the full piece:
A close examination by Newsweek of the Trump Organization, including confidential interviews with business executives and some of its international partners, reveals an enterprise with deep ties to global financiers, foreign politicians and even criminals, although there is no evidence the Trump Organization has engaged in any illegal activities.

It also reveals a web of contractual entanglements that could not just be canceled. If Trump moves into the White House and his family continues to receive any benefit from the company, during or even after his presidency, almost every foreign policy decision he makes will raise serious conflicts of interest and ethical quagmires.
However, the blurb on the mockup for Wednesday's edition of the magazine seems to align with Maddow's assessment.
"If he wins, his many overseas deals would create a national security nightmare," reads the summary, underneath the headline "In The Company Of Trump."
Before You Go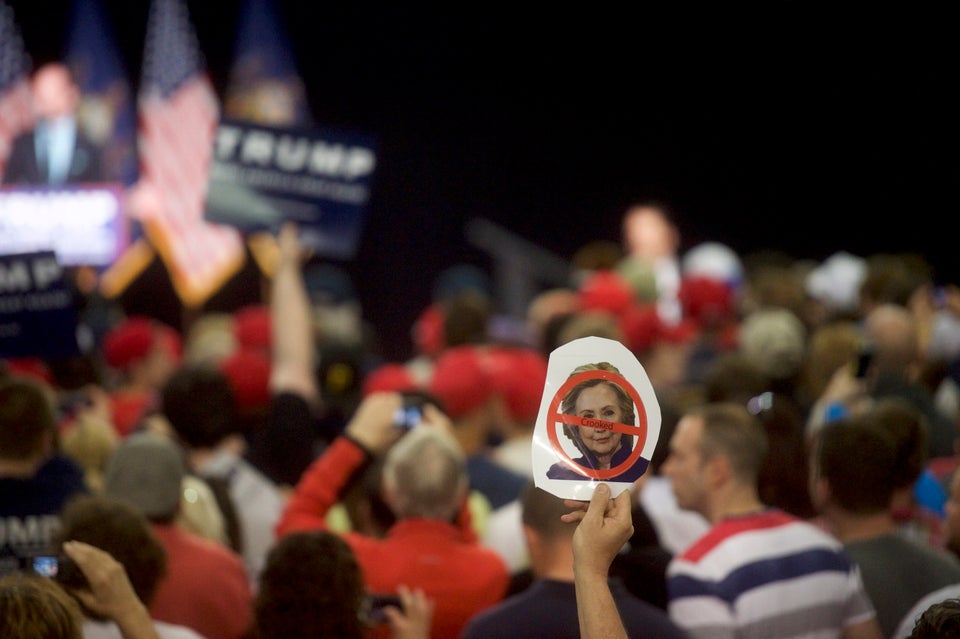 Donald Trump Is Name-Caller In Chief
Popular in the Community