Newsweek posted a tweet on Monday that referenced the death of Martin Luther King Jr. and deleted it after his daughter called out the publication for being thoughtless.
The post included a photo of the civil rights leader in his casket and the caption "Has anybody here seen my old friend Martin?" The quote is from "Abraham, Martin and John," a song Dick Holler wrote in 1968 to memorialize the lives of Abraham Lincoln, MLK, former President John F. Kennedy and his brother Robert ― all of whom were assassinated after promoting social change.
The publication also linked to an article listing several upcoming milestones, including the 50-year anniversary of the assassination of MLK.
"Why, @Newsweek? Wow," Bernice King tweeted in response. Many Twitter users replied to her, agreeing that Newsweek's post was insensitive.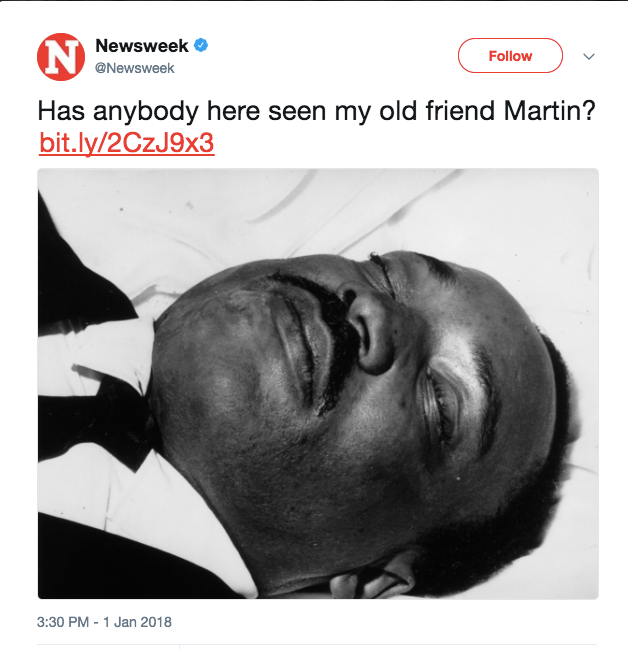 Newsweek deleted its post shortly after King tweeted at the publication, and apologized.
"@BerniceKing Earlier this afternoon we published an opinion piece with an insensitive image of Martin Luther King Jr.," it said. "We sincerely apologize to the King family for this egregious error."
CORRECTION: An earlier version of this article misstated the name of the song referenced in Newsweek's tweet. It is called "Abraham, Martin and John."
Related
Before You Go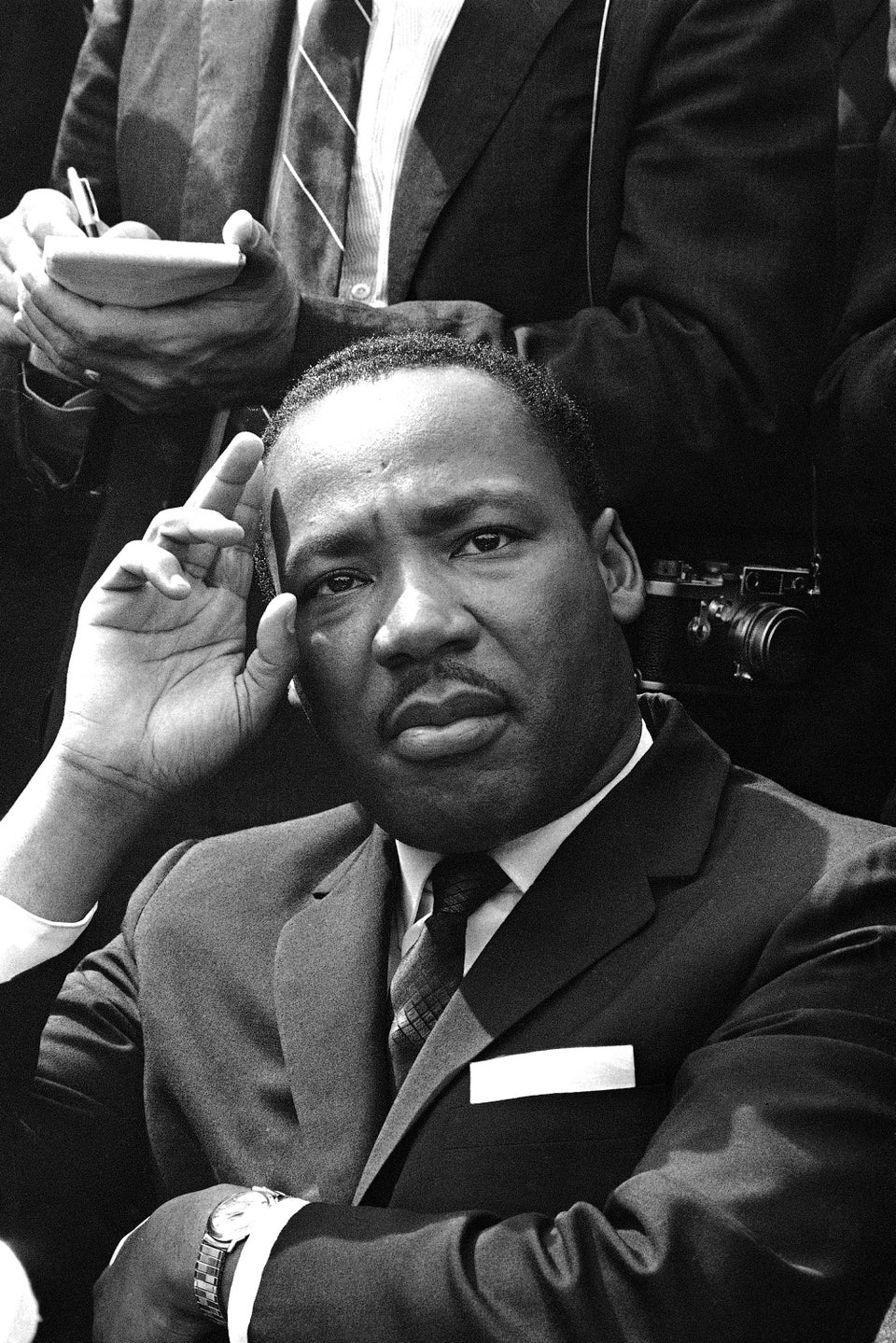 Martin Luther King Jr. Quotes On Faith
Popular in the Community