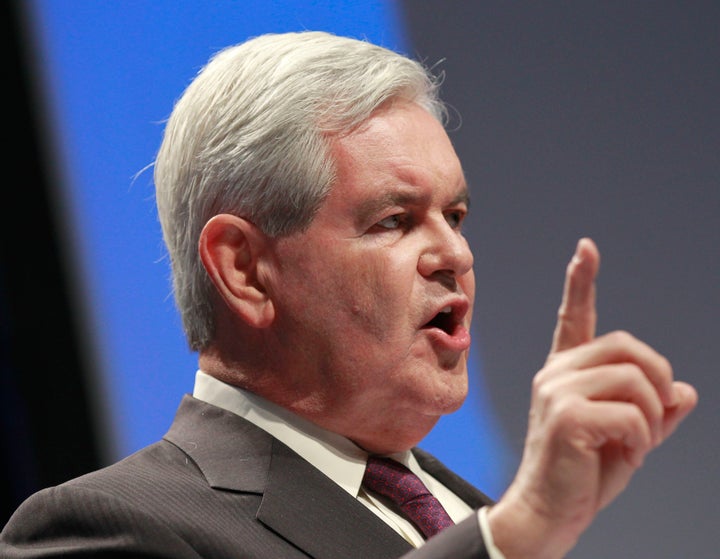 Fox News has learned that members of Gingrich's inner circle are in the process of changing their email address away from Gingrich's political organization, American Solutions, a tell tale sign that a campaign is on their horizon.
On Tuesday morning, ABC News first reported that Gingrich would likely announce his plans for 2012 by the end of the week. Per Michael Falcone and Amy Walter:
His advisors say a Gingrich campaign would tout his accomplishments as Speaker of the House from 1995 to 1999 -- most importantly under his speakership the budget wasn't just balanced but generated more than $400 billion in surpluses. Advisors say this sets him apart from the field.
However, Gingrich would still likely face bumps along the way should he run. The AP reports:
The biggest obstacle to a Newt Gingrich presidential bid might be Gingrich himself.

The twice-divorced former U.S. House speaker has admitted an affair with a former congressional aide who is now his third wife. His career in Congress is remembered as much for his dramatic fall - the federal government shutdown, his censure and the loss of Republican seats in the House - as his rise. His polarizing style sometimes leaves would-be voters cold.
Nevertheless, Gingrich appears to be optimistic about his political standing.
"I've had a life which, on occasion, has had problems," he said, according to the Associated Press. "I believe in a forgiving God, and the American people will have to decide whether that's their primary concern. If the primary concern of the American people is my past, my candidacy would be irrelevant. If the primary concern of the American people is the future ... that's a debate I'll be happy to have with your candidate or any other candidate if I decide to run."
Popular in the Community