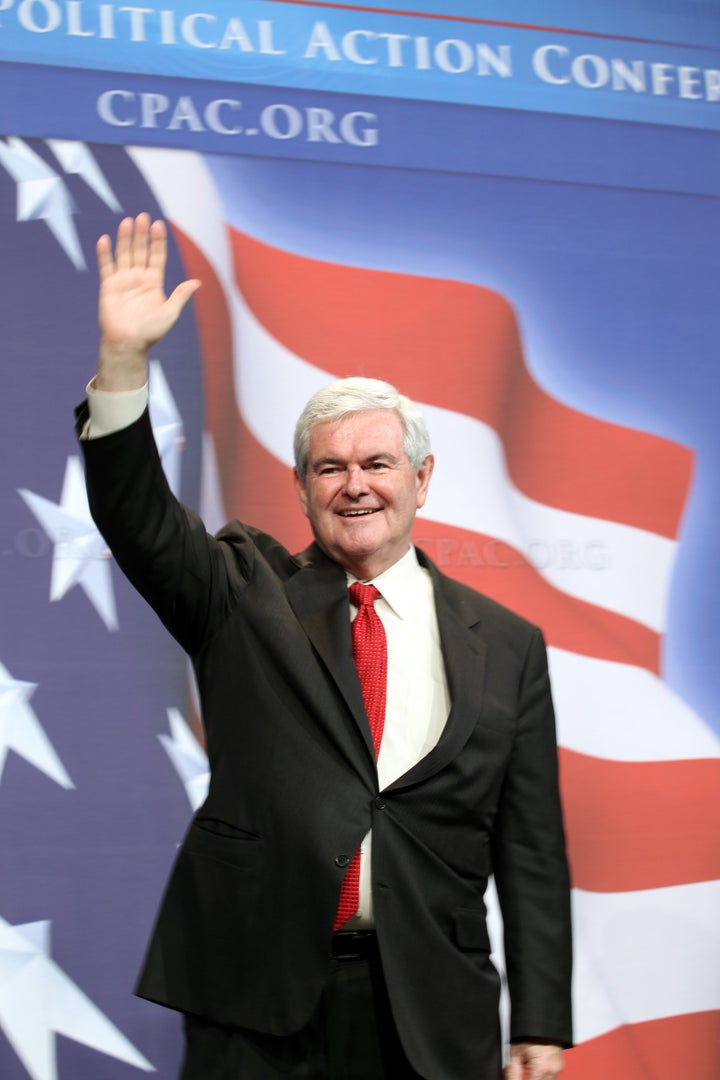 Over the weekend former House Speaker Newt Gingrich hinted about his timeline for a presidential run in 2012, saying that he would make his decision in the early part of next year.
"I think that's a decision we'll make in February or March," Gingrich said on "Fox News Sunday." "This is a very hard family decision because it's such a deep commitment and it is so absorbing."
Though he declined to be more specific he was not shy about talking about his recent travel: "I've been in 10 states in the last 14 days", Gingrich said. His trips have taken him to several battleground states. And everywhere he goes, he offers more hints.
This February, Gingrich told the National Journal that "I was very acutely aware of how hard '08 was going to be and how likely it was that we were going to lose," but that "12 is different."
A week later, speaking to reporters in Iowa, Gingrich stated that his family will be engaged in the decision. He added, "We'll look seriously at whether or not we think its necessary to do it. And if we think it's necessary we'll probably do it. And if it isn't necessary we probably won't do it."
Gingrich offered further hints about his possible presidential ambitions in mid-July, saying that he's "never been this serious" about running. Confirming that the decision has not already been made, Gingrich said that "by February the groundwork will have been laid to consider seriously whether or not to run."
But this Sunday, the former House Speaker shot down accusations that he is "playing the candidate card" for attention, reiterating that it is a decision he will make in February or March. The interview also revealed a surprising endorsement of sorts for Gingrich from former Democratic Party Chairman Howard Dean, who said "I hope he does run" because the Republican Party needs "some intellectual leadership, and whatever you think of Newt Gingrich, he can supply intellectual leadership." Dean said that although he does not "agree with very much that Newt Gingrich wants to do...Newt has a ton of ideas to move the country forward, he did when he was speaker."
Popular in the Community