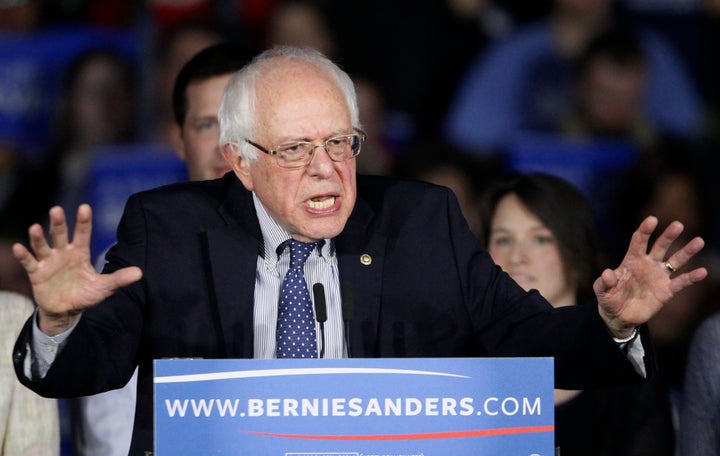 Yes, that Bernie Sanders.
The one who sounds like a Larry David impersonator, who wants to stick it to Wall Street billionaires -- though those aren't the things that Gingrich, the former House Speaker, wishes he had adopted.
The Bernie Sanders who created an issue-driven campaign and built a movement from small donations -- those are the attributes that Gingrich admires. And as he looks back at the race he ran for the presidency in 2012, the longtime conservative thinker, advocate and organizer believes he could have fared far better had he followed the Sanders model from the get-go.  
"Had we been able to do that, then we would have kept Romney off balance," Gingrich said in the latest episode of "Candidate Confessional."
Instead, Gingrich stumbled out of the gate. His campaign staff quit en masse over essential strategic differences. His top aides wanted a more traditional model in going up against the front-runner and eventual nominee, Mitt Romney. Gingrich sought a nimbler approach, where he'd talk about big ideas and raise money using the Internet. It was kind of like what Sanders is doing, albeit with a few more stops at the zoo.
"We were right at the early stages of being able to do enough Internet, enough YouTube, that you could actually do an amazing amount without having a traditional operation," Gingrich said. "I was very intrigued by Matt Bai's book, The Argument, and the whole rise of the organizations on the left: MoveOn, etc. ... I was very intrigued with how Howard Dean built that first wave in 2004 and thought there were a lot of opportunities to start building that kind of thing. And it fits with some stuff we had done."
He added that you could see "the beginnings of the ability to work outside the traditional systems."
Gingrich sees the campaign he wanted to build in what Sanders is doing now.
"He represents the true faith," Gingrich said. "And the advantage you always have on the right and left is, if you're of the true faith you build a level of energy."
I'm a high-wire artist … there aren't many things that worry me.

Newt Gingrich
Gingrich isn't convinced that he would have won had he simply done what Sanders is now doing. He noted that the insurgents -- even the well-funded ones -- often get crushed under the muscle of the party establishment. But the Internet, he said, had become a great equalizer, allowing Sanders to raise millions of dollars in 24 hours just by adding a single line to his New Hampshire primary victory speech.
And that grassroots-centric approach, a nearly wistful Gingrich added, played to the strengths of freewheeling candidates like him.
"I'm a high-wire artist … there aren't many things that worry me," Gingrich said. "I'm very comfortable being an insurgent … and by the way, I'm very uncomfortable being bored."
REAL LIFE. REAL NEWS. REAL VOICES.
Help us tell more of the stories that matter from voices that too often remain unheard.