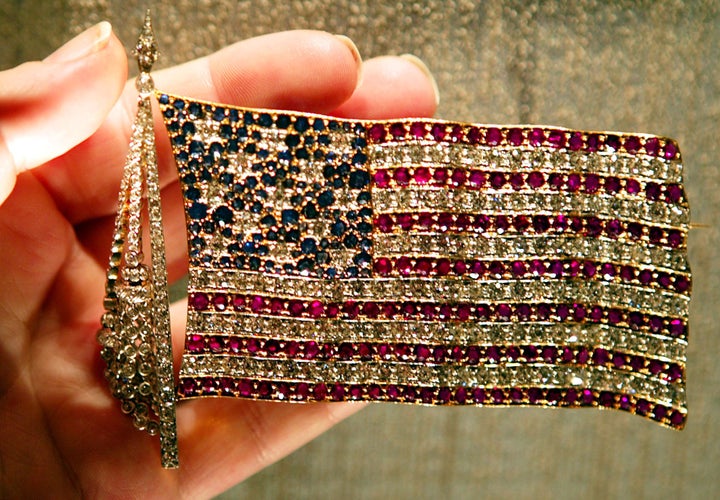 WASHINGTON -- Republican presidential candidate Newt Gingrich defended the large debt he owed to the luxury jewelry store Tiffany & Co. in 2005 and 2006, saying he can spend his money as he pleases.
"We're private citizens," Gingrich said in an interview with Bob Schieffer on CBS's "Face the Nation" on Sunday. "I work very hard. We have a reasonably good income. I currently owe nothing except I owe one mortgage on a house that's a rental property in Wisconsin. Everything else is totally paid for. My home is paid for, my cars are paid for, we don't have a separate house. We don't do elaborate things."
Politico's Jake Sherman reported last week that financial disclosure forms filed with the U.S. House of Representatives show that in 2005 and 2006, Gingrich carried as much as $500,000 in debt on a "revolving charge account" with the jewelry store.
Gingrich's spokesman refused to comment when the news broke, but on Sunday, Gingrich said the debt was paid off "automatically" with "no interest."
"It's a normal way of doing business," he said in defense of what he called a "standard, low-interest account."
Gingrich refused to give more details on exactly what he spent hundreds of thousands of dollars on at the store, saying the spending was his "private decision."
"I mean, you're running for president," insisted Schieffer. "You're going to be the guy in charge of the Treasury Department. It just sticks out like a sore thumb."
"I am debt-free," Gingrich said. "If the U.S. government were as debt-free as I am, everyone in America would be celebrating. I think I have proven I can manage money, as a small businessman -- I run four small businesses. They have been profitable; they have employed people. This is the opposite of the Obama model. So as a private citizen who has done well, I think I'm allowed to pick and choose what I prefer doing."
Support HuffPost
The Stakes Have Never Been Higher
Popular in the Community