Newt Gingrich took a swipe at Fox News during a town hall meeting on Tuesday.
Gingrich, who has been surging in the presidential polls, was in the key state of South Carolina taking questions. Think Progress caught video of Gingrich's response to one query. A woman in the audience asked a complex question about the Obama administration's AIDS policy, and wondered what Gingrich thought about the issue. The candidate admitted that the information was new to him, and that he didn't know enough to give her a response. Then he hit out at Fox News -- which used to employ him as an analyst before dropping him when he made his intentions to run for president clear.
"One of the real changes that comes when you start running for President -- as opposed to being an analyst on Fox -- is I have to actually know what I'm talking about," he said. The woman let out a startled laugh, and the audience joined in. "It's a severe limitation," Gingrich added.
BACKGROUND ON NEWT GINGRICH: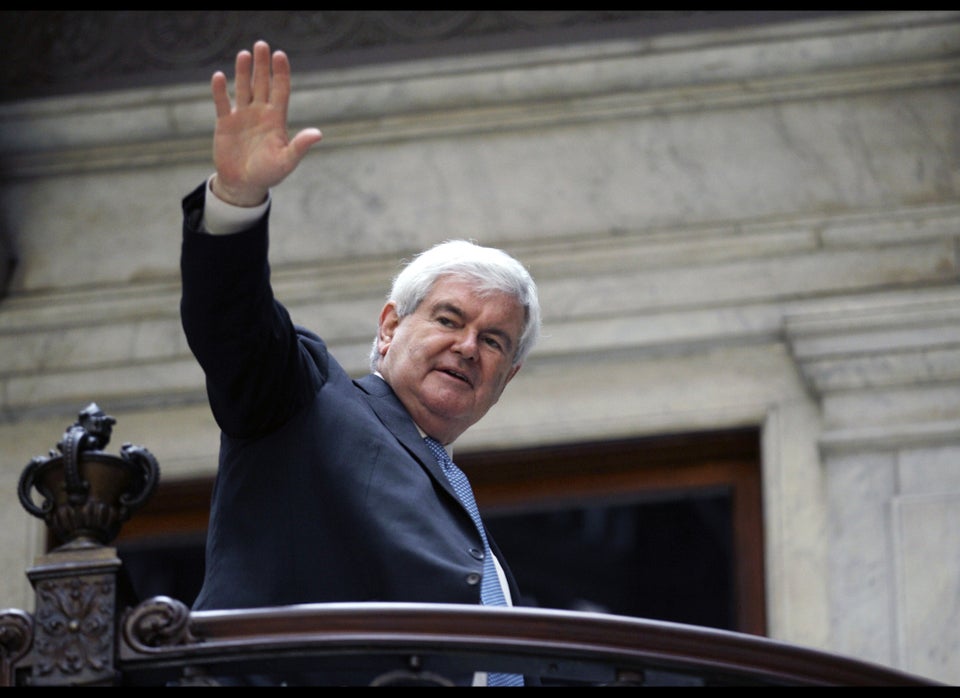 Newt Gingrich 2012
Popular in the Community