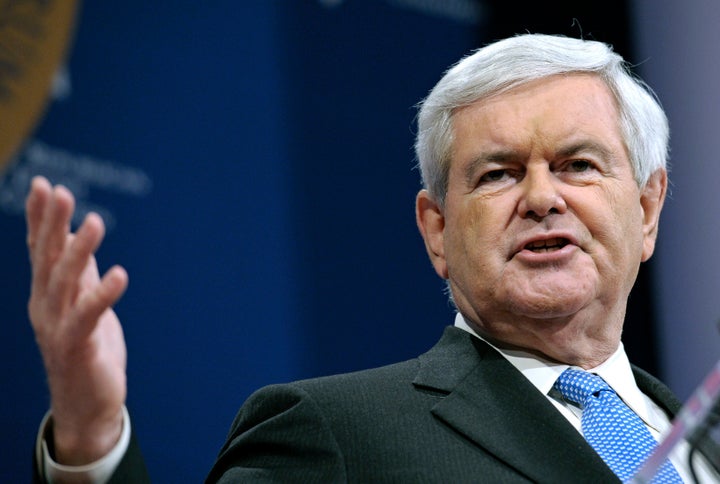 WASHINGTON -- Newt Gingrich said Wednesday that he would appoint John Bolton as secretary of state if he is elected in 2012.
The former speaker of the House got wild applause from the Republican Jewish Coalition when he said he would pick the neoconservative former U.N ambassador to be his top diplomat if he wins the GOP nomination and goes on to beat President Obama next November.
Despite Gingrich's comments, candidates can face fines and prison time for promising or pledging appointments. Mitt Romney also noted that he would consider nominating people for his Cabinet before the 2012 elections.
Gingrich's promised anointment of the hardline Bush administration veteran comes as Bolton and his fellow neocons are seeking a way back into the Republican Party's good graces after the invasion of Iraq and the insurgency that followed.
One of six GOP presidential contenders invited to address the RJC, Gingrich mentioned Bolton in broader criticism of the current State Department. In recent days, Gingrich has called on Obama to condemn comments by the U.S. ambassador to Belgium, Howard Gutman, for suggesting anti-semitism in the Middle East resulted from the Israeli-Palestinian conflict. He has also urged Obama to denounce Defense Secretary Leon Panetta's comment that Israel needs to get back to the "damn table" in negotiations with Palestinians. He repeated his criticism to warm applause.
Gingrich also got the crowd excited by saying he would order the U.S. Embassy in Israel to be moved from Tel Aviv to Jerusalem, which the Palestinians want for the capital of a future state.
Popular in the Community