Newt Gingrich justified his support of Michele Bachmann's campaign against top Hillary Clinton aide Huma Abedin and other government employees on Wednesday, telling CNN's Wolf Blitzer that "American citizens have a right to have their members of Congress ask the question."
Gingrich, who wrote a column for Politico last month asserting his support for Bachmann and her Republican colleagues, further defended their anti-Muslim Brotherhood crusade, telling Blitzer that it's not out of bounds to question Abedin's alleged ties to the radical group.
"It smacks, to start raising all these issues, of McCarthyism to say she's not really loyal because she's Muslim," Blitzer said to Gingrich during a segment on "The Situation Room."
"This is baloney, Wolf," Gingrich fired back. "Behind McCarthyism, there were real spies. People tend to forget this ... There were a lot of guilty people who would never have been uncovered if some people didn't have the courage to take them on."
According to Gingrich, there is "case after case after case where this State Department has been amazingly pro-Muslim Brotherhood," and therefore not unreasonable for Bachmann and her colleagues to investigate any ties Abedin or others may have to the group.
"[Abedin} is very high up in the State Department," Gingrich said. "And presumably has some influence... I'm not accusing anybody of anything. I am saying American citizens have a right to have their members of Congress ask the question."
Bachmann, along with the four GOP congressman who signed the letters insinuating Abedin and others' ties to the extremist Muslim Brotherhood, has been widely criticized for her allegations. Many Republicans have condemned the accusations, including House Speaker John Boehner (R-Ohio), Sen. Scott Brown (R-Mass.) and Sen. John McCain (R-Ariz.), who called the letters an "unwarranted and unfounded attack on an honorable woman."
Gingrich dismissed this type of criticism.
"That's when you get into a groupthink that says, 'don't even ask these questions.'" Gingrich said.
Before You Go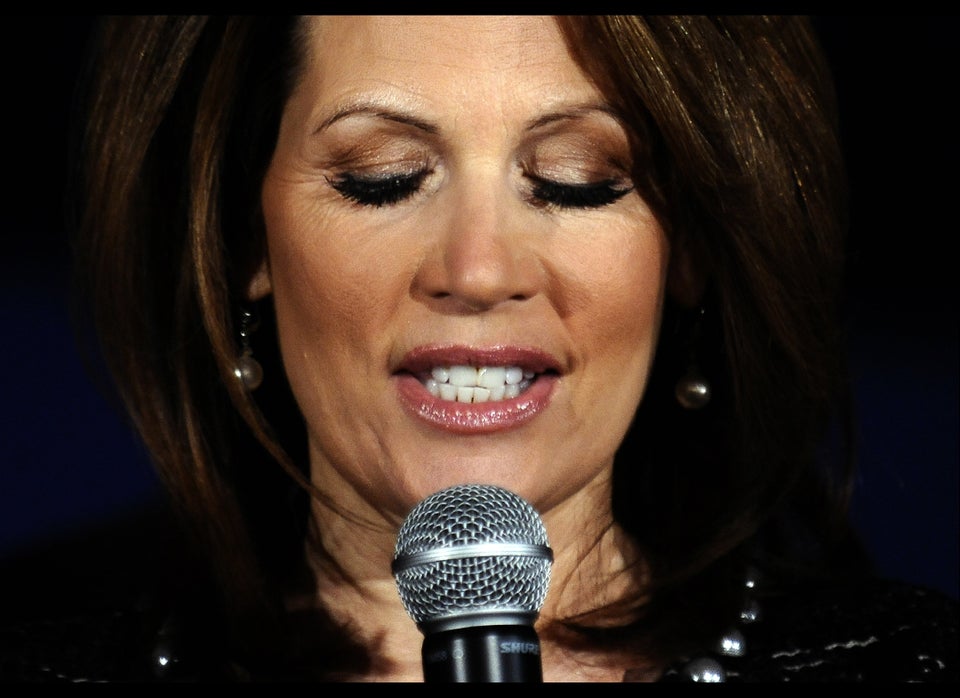 Unforgettable Bachmann Moments
Popular in the Community