Former House Speaker Newt Gingrich (R-Ga.) is rethinking his neoconservative stance on U.S. military intervention in foreign countries.
In an interview with the Washington Times published Sunday, Gingrich said the United States' ability to "export democracy" needs to be reevaluated and that "alternative strategies" should be considered.
"I am a neoconservative. But at some point, even if you are a neoconservative, you need to take deep breath to ask if our strategies in Middle East have succeeded," Gingrich said. "It may be that our capacity to export democracy is a lot more limited than we thought."
Gingrich told the Washington Times that he no longer believes interventionist policies are effective.
"I think we really need a discussion on what is an effective policy against radical Islam since it's hard to argue that our policies of last 12 years have [been] effective," he said.
Gingrich's conclusions mark a reversal for the former speaker, who pressed for invasion in Iraq and Afghanistan and has frequently touted his pro-Israel views, calling Palestinians an "invented" people.
While running for president in 2011, Gingrich said he would pick former U.N ambassador John Bolton, a staunch neoconservative, to be his secretary of state if elected. And as Foreign Policy reported in 2011, Gingrich's foreign policy advisory team during the presidential campaign boasted many veterans of the George W. Bush administration, including David Wurmser, who was a top adviser to former Vice President Dick Cheney.
In the Times interview, Gingrich pointed to Sens. Rand Paul (R-Ky.) and Ted Cruz (R-Texas) as examples for conservatives going forward. Paul in particular has positioned himself as an alternative to the neoconservative wing of his party, filibustering President Barack Obama's CIA director nominee over the administration's use of drones and feuding with New Jersey Gov. Chris Christie (R) over national security last week.
"I think it would be healthy to go back and war-game what alternative strategies would have been better, and I like Ted Cruz and Rand Paul because they are talking about this," Gingrich said.
Support HuffPost
The Stakes Have Never Been Higher
Before You Go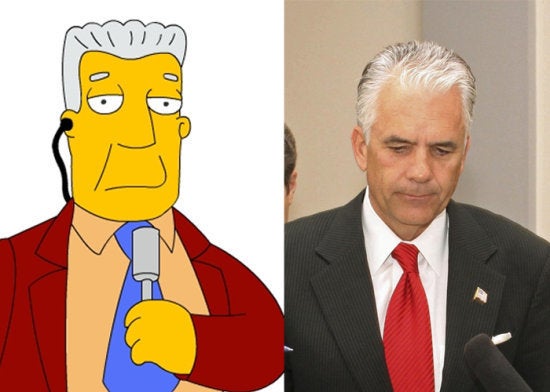 Political Look-Alikes
Popular in the Community