Back in February 2012, things were looking far from pretty for Mitt Romney.
A Friday Bloomberg Businessweek report reveals that things could have been worse. Santorum and Gingrich were close to forming a "Unity Ticket," aimed at knocking Romney out.
Santorum's stock surged after that February 2012 rally, to a point where there was talk he could capture Romney's home state of Michigan. According to the Businessweek report, that's when the "Unity Ticket" discussion reached its peak. But negotiations collapsed just before Michigan's Feb. 28 primary.
"Everybody thought there was an opportunity," John Brabender, Santorum's chief strategist, told Businessweek. "It would have sent shock waves through the establishment and the Romney campaign."
At the heart of the Gingrich-Santorum breakdown was a battle over who would be the eventual presidential candidate. Based on what Gingrich told Businessweek, it appeared to be a deal-breaking factor.
"In the end, it was just too hard to negotiate," Gingrich said.
"If he finishes third in all the Southern states except Georgia, the path is for him to move aside and let us have a one-on-one shot with Romney," Brabender told HuffPost on Super Tuesday. "That's the path."
In the March 6 Super Tuesday lineup of 10 state primaries, Santorum snagged victories in North Dakota, Oklahoma and Tennessee, while Gingrich claimed only his home state of Georgia. A week later, Santorum took Alabama and Mississippi, prompting Gingrich's campaign to suggest the idea of a ticket, with Gingrich as the VP candidate.
"Newt Gingrich and Rick Santorum would make a powerful team against Barack Obama," a Gingrich adviser told HuffPost on March 14, 2012, on the condition that his name not be used. "They have the capability to deny Gov. Romney the nomination."
Those wins in the South proved to be Santorum's last stand. Romney swept the next five primaries, leading the former senator to suspend his campaign on April 10.
"We made a decision to get into this race at our kitchen table, against all the odds, and we made a decision over the weekend that while this presidential race is over for me, and we will suspend our campaign effective today, we are not done fighting," Santorum said during an address in Gettysburg, Pa.
"I'm suspending the campaign," Gingrich said. "But suspending the campaign does not mean suspending citizenship."
For the full Bloomberg Businessweek story, click here.
Before You Go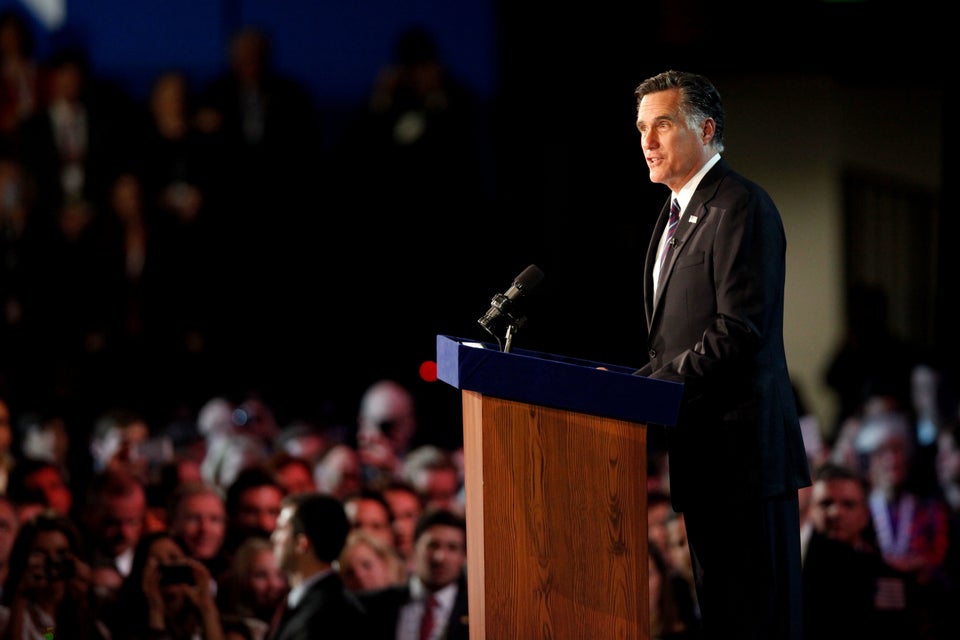 100 Years Of Election Night Losers
Popular in the Community