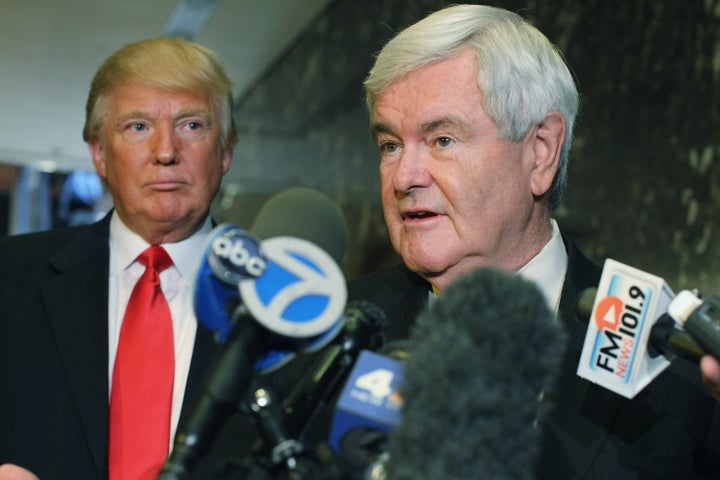 For his part, Newt says he can't be bothered with the drama. Politico reports:
Gingrich was asked during a tour of the Extreme Manufacturing facility if he is expecting an endorsement from Donald Trump.

"No," he responded.

Does he expect an endorsement of Romney?

"Who knows," he answered.

He then said he was in amazement that Trump could get so much attention.
Reality TV star, Donald Trump, who endorsed and contributed money to Harry Reid and Charlie Rangel will travel today to Nevada to endorse a Republican candidate?

Please explain to us why anyone would care.

Please explain to Republican voters in Nevada why they should consider the opinion of a billionaire from New York who endorsed the arch enemy of all Republicans in Nevada, and really the enemy of all Republicans in the US.

Hopefully, media reports of this event will include this delicious irony.
The Donald is expected to make his announcement at 12:30 PST in Las Vegas. His political adviser, Michael Cohen, refused to say what the press conference is about.
"It's only a guessing game because the press are making it a guessing game," he said.
Support HuffPost
The Stakes Have Never Been Higher
Popular in the Community