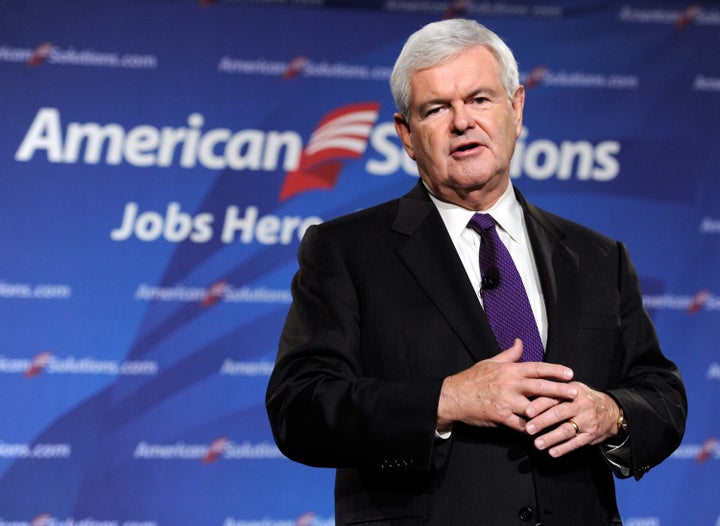 Former House Speaker Newt Gingrich took to morning television Tuesday to offer advice to fellow potential 2012 GOP presidential contender Sarah Palin, telling the former Alaska Governor to "slow down" and be more cautious in the wake of her response to criticism following the shooting in Arizona.
"I think that she's got to slow down and be more careful and think through what she's saying and how's she's saying it. There's no question that she's become more controversial," Gingrich said on ABC News's "Good Morning America." "But she is still a phenomenon. I don't know anybody else in American politics who can put something on Twitter or put something on Facebook and automatically have it become a national story. So she remains, I think, a very formidable person in her own right."
Following the rampage in Tucson, Ariz. that left six dead and 13 others wounded, Sarah Palin sought to counter accusations that her inflamed political rhetoric may have motivated the alleged shooter, charging the media with carrying out a "blood libel."
After fielding taking her knocks for the anti-Semitic nature of the term, Palin returned to the airwaves Monday, telling Fox News's Sean Hannity that a "blood libel" was "exactly what was going on."
A recent poll showed widespread dissatisfaction with Palin's handling of her address, with both President Barack Obama and the media receiving much higher approval ratings for their responses.
Calling all HuffPost superfans!
Sign up for membership to become a founding member and help shape HuffPost's next chapter