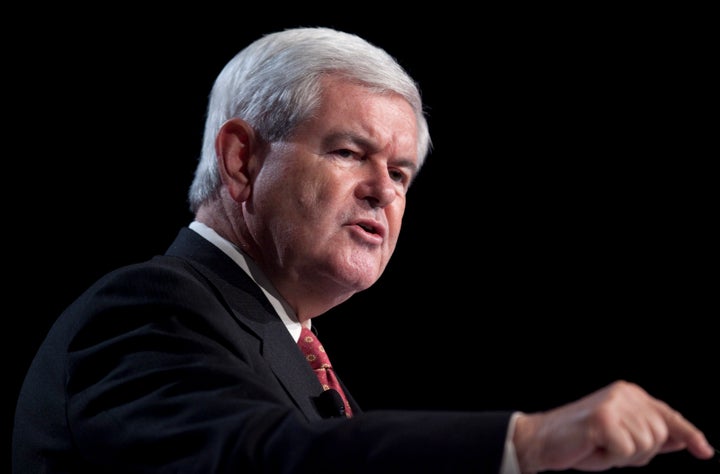 Republican presidential candidate Newt Gingrich gave some insight into why he believes child labor laws condemn poor children to remain in poverty in an address at Harvard on Friday.
"You say to somebody, you shouldn't go to work before you're what, 14, 16 years of age, fine. You're totally poor," Gingrich said in his address. "You're in a school that is failing with a teacher that is failing ... Most of these schools ought to get rid of the unionized janitors, have one master janitor and pay local students to take care of the school. The kids would actually do work, they would have cash, they would have pride in the schools, they'd begin the process of rising."
"There can't possibly be people with whom this resonates, can there," he writes. "... Surely we can all agree that kids aren't failing in school because they lack the opportunity to clean toilets.
Since school districts in the state are working hard to absorb the recent $4 billion cut lawmakers approved, teachers at the Dripping Springs Independent School District have a new task: take out the trash and sweep the classroom floors within 15 minutes of afternoon dismissal.
The report also illustrated a new concern: if classrooms aren't cleaned within that 15 minute period, the room number is logged, leaving some teachers afraid to give students extra academic help after class.
"If a student comes in the middle of your sweeping, you either have to say, 'No, I can't help you,' or stop and risk that it will not get done in time."
Despite criticisms, Gingrich maintains this early start at a work environment will help children in the future.
"You go out and talk to people, as I do, you go out and talk to people who are really successful in one generation," he said in his address. "They all started their first job between nine and 14 years of age. They all were either selling newspapers, going door to door, they were doing something, they were washing cars."
Popular in the Community