Newt Gingrich admitted he was incorrect to predict Mitt Romney would "carry over 300 electoral votes" and win the 2012 presidential election.
"I was wrong," Gingrich said on CNN's "Starting Point with Soledad O'Brien" Wednesday morning. "I think you're going to find that whether it's Michael Barone or Karl Rove, the whole group of us, we all thought we understood the historical pattern and the fact that with this level of unemployment, with this level of gasoline prices, what would happen."
Gingrich went on to admit that President Barack Obama had run a "very, very effective campaign" and suggested Republicans would need to reassess their strategy for future races.
"Republicans are going to have to take a very serious look at what happened and why did it happen and why were we not more competitive at the presidential level," Gingrich said.
Gingrich also "bluntly" admitted he was wrong on "CBS This Morning," and said the Republican party needed to become a "party of inclusion." He did commend Republicans, including House Speaker John Boehner, for their wins in the House races.
"There were two mandates last night," Gingrich said. Speaker John Boehner and House Republicans got reelected in a very substantial way, and I think that Speaker Boehner can claim a mandate fully as much as the president. So the near future of this country, the next year or two, is going to be a question of how those two mandates work things out together, not how we assume that Obama has a blank check just for his single mandate."
Support HuffPost
The Stakes Have Never Been Higher
Before You Go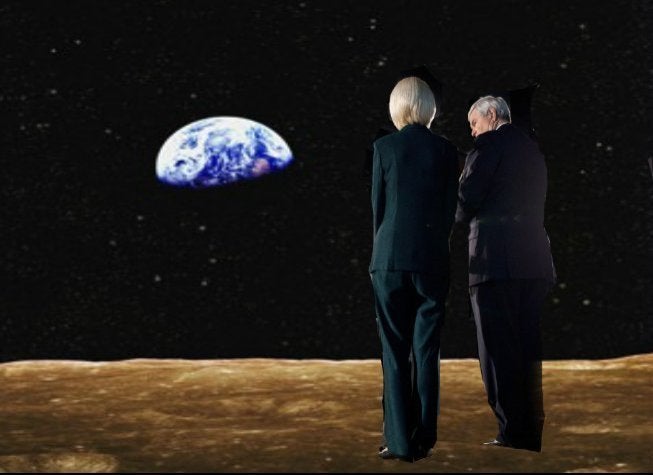 Newt's Vision For Life On The Moon
Popular in the Community