WASHINGTON -- After 20 years of marriage to Newt Gingrich, his ex-wife Marianne has said she knows enough secrets to end his presidential campaign. She'll get her chance to on Thursday night, when a lengthy interview she gave to ABC airs on national television.
But if Marianne Gingrich really intends to show American voters what she knows about her ex-husband, she'll need to do more that just repeat the same sad relationship stories she has already told to numerous print journalists.
As Gingrich surged to the front of the Republican field in South Carolina on Thursday, however, that's precisely what Marianne did in an advance clip, explaining how Newt Gingrich proposed an "open marriage" situation to her as their relationship crumbled in 1999. ABC called the well-trodden story the most "provocative" statement of the two-hour interview.
But wait, not even Gingrich himself disputes that he was a conniving, unfaithful spouse! On the contrary, he offers himself up as an example of Christian redemption any time journalists, rivals, or voters ask about his "baggage."
And while more examples of what a bad husband Gingrich was might make for good viewing, Marianne knows far more important things about Newt that she hasn't told anyone before, and that would go well beyond the philandering to help voters understand a complicated candidate. Below are three important topics American voters should know about, and only Marianne can tell them. Of course, she probably won't, but listen carefully and she may drop some new clues.
1. How Newt Gingrich mis-handles money
One of the things Marianne has said repeatedly is that the couple was perpetually broke, leaving her desperate for money to pay their bills. While his first wife initially handled the bills, Marianne took over the management task when she married Gingrich. This included Newt's personal debt, his alimony and child-support payments, financing for his campaigns, a rental apartment and an expensive lifestyle in Washington. Over 20 years, they amassed no savings, and when the House Ethics Committee fined then-Speaker Gingrich a record-breaking $300,000 penalty in 1997 for violations, there was nothing to pay it with. "We didn't have anything," she has said. Today, Gingrich spends millions on jewelry at Tiffany & Co., takes Greek cruises, and flies in private jets. Still spending lavishly, only wealthier now that he's entered the private sector.
2. Gingrich's mystery mea culpa book and his 1997 breakdown
Gingrich is known to have had two periods of dark depression while he was in office, one in 1979 and another in 1997, both of which were so severe as to prompt action by friends and colleagues. In '97, following his ethics scandal Marianne says Gingrich began writing a book apologizing for his misdeeds, but she and his congressional staff destroyed it before it could be published. Gingrich grew more erratic over the course of the year to the point where he "wasn't functioning," and eventually Republican leaders staged a formal intervention. Marianne has never touched on what Gingrich was sorry for in his book, or what he was really like to be around in private during that year. Given the immense stress and the 24-7 nature of the presidency, these are fair questions to ask.
3. What drives Marianne to protect Newt even as she damages his campaign
It's obvious from print interviews and from what Marianne holds back from the press that she still has a solid affection for Gingrich, or at the very least, a strong sense of protectiveness. While this doesn't fit naturally with ABC's portrayal of her as a "bitter" ex-wife, it also makes Marianne's decision to talk about their marriage in the first place seem even stranger, especially given how much it could hurt Gingrich in conservative South Carolina. Moreover, once Marianne does start talking, she leaves out key details of the couple's breakup, like how Newt repeated over and over during couples' therapy, "I can't handle a Jaguar right now, all I want is a Chevrolet." By that point he had been seeing Callista Bisek -- now Mrs. Gingrich -- for six years, so it's easy to imagine who's who in Gingrich's mind.
These may not be easy subjects to tackle, but they're important ones, and Marianne is only person who can do it. If she does, she could reveal crucial elements of what Gingrich might be like in the oval office.
CLICK below for a quick slideshow of Newt Gingrich's many women.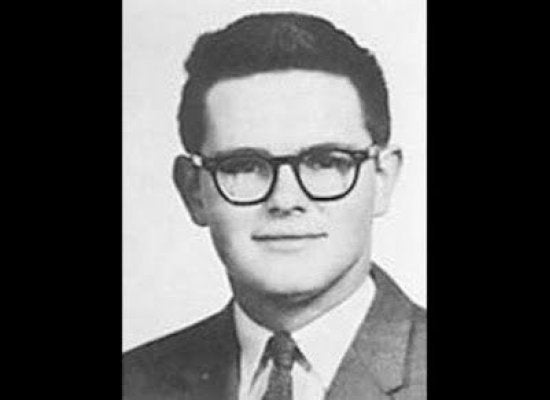 Affairs To Remember - Newt Gingrich 1959-Present
Popular in the Community