A handful of golden retrievers and their handlers dispatched by Lutheran Church Charities near Chicago are scheduled to visit hospitals, schools and anywhere else the four-legged pals can help, Pastor Ingo Dutzmann of Boston's First Lutheran Church told The Huffington Post on Tuesday.
First Lutheran Church, located just four blocks from the marathon finish where two bombs killed at least three and injured scores on Monday, is hosting the animals and will shuttle them to the sites.
"Animals have an uncanny ability … to discern that you and I have sadness and distress," Dutzmann said. "Rather than shying away from it, they're attracted to it. They will literally go in a classroom of children and literally find the child most afraid of something."
The dogs from the Lutheran Church Charities' K-9 Comfort Ministry will also participate in services at the church, the pastor added.
Two of the pooches, Addy and Maggie, were arriving directly from Newtown, Conn., site of the Sandy Hook shooting in December. Luther, Ruthie and Isiah were accompanied from Chicago by Tim Hetzner, the president of Lutheran Church Charities.
All five dogs had worked in Newtown to aid the grieving and frightened, Hetzner confirmed. They even had attended President Barack Obama's speech at an interfaith memorial.
"They just help people as they process all the emotions they go through in any type of crisis," Hetzner said to HuffPost.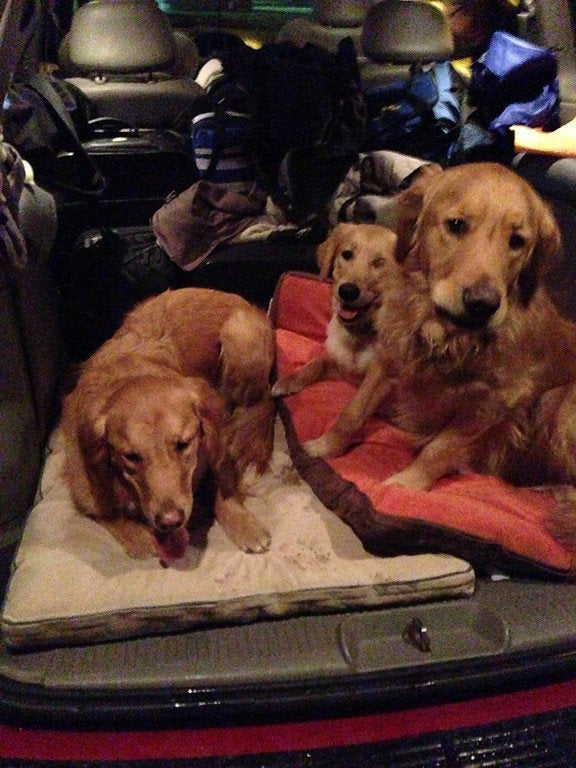 Comfort Dogs Deployed To Newtown
Popular in the Community