WASHINGTON -- In the immediate aftermath of the shooting of 20 students and six school staff members at Sandy Hook Elementary School in Newtown, Conn., no one knew or could have imagined the magnitude of what had transpired.
Thirty minutes passed between the incident and the first media reports that police were responding to a school shooting. Details were sketchy. The first injuries described in the press were those of a teacher, said to have been shot in the foot -- a seemingly minor wound that gave a momentary sense of relief to those who had tuned in to the unraveling events.
Soon thereafter, however, it became clear that the situation was much worse. Shortly after 11:00 a.m., police confirmed "multiple victims," and by 11:24 a.m. the Hartford Courant was reporting that children were among the dead. It would be around 12:50 p.m. that the number of victims was confirmed at 27.
The frantic unfolding of events on that day gave way to a somber week of vigils, mourning and remembrance. Which in turn turned into months of political debate over how the nation should respond.
And then it all came to an abrupt end.
A Senate vote to expand background checks for gun purchases failed to clear a Republican filibuster. Discouraged family members of Newtown victims, who had come to Washington, D.C., to shame lawmakers into action, appeared behind President Barack Obama in the Rose Garden shortly thereafter. It was a shameful day in Washington, the president said. He pledged to continue pushing the issue.
That was on April 17. No notable legislative advancements have happened since.
The video above retraces those emotional months, from the shooting through the failed vote. And below is a timeline of that frantic day, reconstructed from media and law enforcement reports.
Before 9:30 a.m. -- Adam Lanza shoots and kills his mother, Nancy Lanza, with a .22-caliber Savage Mark II rifle.
Around 9:30 a.m. -- Lanza enters Sandy Hook Elementary, armed with a Bushmaster semiautomatic rifle, a Glock pistol, a Sig Sauer semiautomatic pistol and hundreds of bullets. He enters two classrooms, where he shoots their occupants -- kindergartners and first-graders, and their teachers -- with an assault-style weapon.
9:35:39 a.m. -- The first 911 call is received by Newtown Police, reporting an ongoing shooting at Sandy Hook. The line goes dead after 24 seconds.
9:36:06 a.m. -- Newtown police dispatcher broadcasts shooting at Sandy Hook.
9:37:38 a.m. -- Connecticut State Police dispatched to Sandy Hook.
9:39:00 a.m. -- First Newtown police officer arrives behind Sandy Hook.
9:39:13 a.m. -- Two more Newtown officers arrive.
9:40:03 a.m. -- Last shot heard. Believed to be Lanza committing suicide with the Glock 20 pistol.
9:44:47 a.m. -- Newtown police officers enter the school.
9:46:23 a.m. -- Connecticut State Police arrive.
9:46:48 a.m. -- Connecticut State Police enter the school.
9:50 a.m. -- Hartford Courant reports state police responding to shooting near Sandy Hook, but no mention of the school itself.
Sometime after 10:02 a.m. -- President Barack Obama is briefed on the situation in Newtown.
10:15 a.m. -- Injuries reported, but details remain minimal.
Around 10:20 a.m. -- Reports of a second shooter remain unconfirmed.
Around 10:30 a.m. -- Authorities report the shooter is dead, and the body is still inside the school.
11:12 a.m. -- State police confirm that there are multiple victims.
11:24 a.m. -- Sources confirm that children are among the victims.
Around 12:00 p.m. -- CNN identifies Ryan Lanza as the shooter. Confusion mounts.
After 12:00 p.m. -- State police report that officials from the state Medical Examiner's Office are en route to the scene.
12:52 p.m. -- Outlets around the nation begin to confirm details: 27 dead, including 18 children. The number of children killed would eventually be revised.
2:40 p.m. -- Ryan Lanza posts to his Facebook account, "It wasn't me." Lanza sends further updates saying that he was on a bus traveling home to Hoboken, N.J., from work. Later reports suggest the shooter may have been Lanza's younger brother, 20-year-old Adam.
3:27 p.m. -- Connecticut Gov. Dannel Malloy (D) speaks about the tragedy.
3:45 p.m. -- State police provide final death count: 27 dead, 20 of them children.
4:38 p.m. -- National outlets confirm Adam Lanza as the only suspected shooter.
Nick Wing contributed reporting to this article.
Before You Go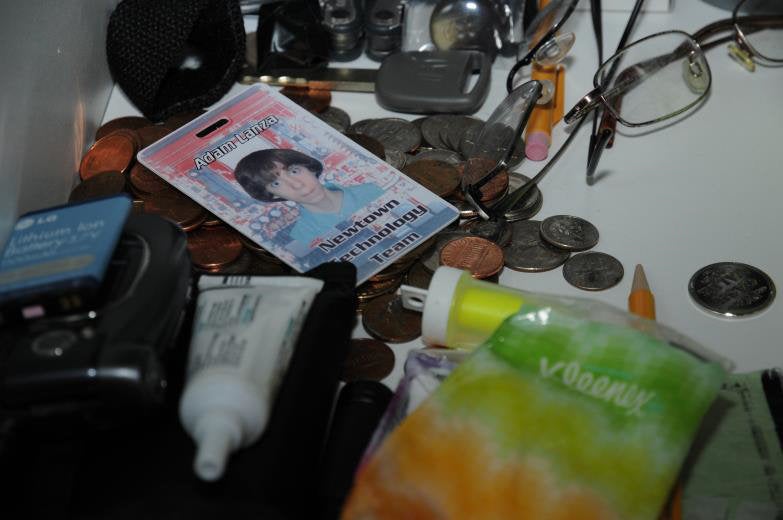 Sandy Hook Elementary School Shooting
Popular in the Community