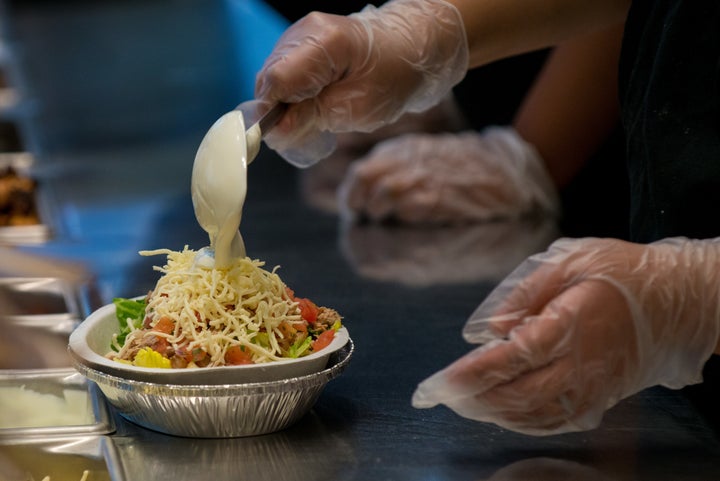 Less than a year ago, Denver-based fast-casual chain Chipotle was seen as the future of the restaurant industry, a sign of things to come. An endless supply of listicles jockeyed to anoint which nascent chains might become "the next Chipotle" or "the Chipotle of ___."
But the ever-growing class of fast-casual restaurants focused on food marketed as fresh, "natural," often local and sometimes healthier remains. And it's an open question as to whether they are, as a number of experts have suggested, at heightened risk of falling victim to the same issues the industry's former poster child has had.
Consumers don't appear to be turning away from the category as a result of the crisis, Bob Goldin, vice chairman at Technomic, a Chicago-based food industry research and consulting firm, told The Huffington Post. (Though at least one poll taken last December suggested otherwise.)
All the same, he described Chipotle's outbreaks as "very eye-opening" to the industry.
"Not just fast-casual players," Goldin said. "Everybody [in the industry] that is relying on fresh foods. Even those with pretty rigid food safety policies and protocols have to up their [food safety] game, no question about it."
Are they though? The Huffington Post reached out to five different restaurants that earned "next Chipotle" status prior to the outbreaks to ask them what, if any, impact the Chipotle crisis had on their companies. Only two agreed to be interviewed.
California-based Tender Greens currently has 21 locations in the Los Angeles, San Francisco and San Diego metro areas. The chain offers "farm-to-fork, organic classics" highlighting seasonal ingredients, local farms and artisans, according to its website, and was named one of 10 candidates for the "next Chipotle" by CNBC in 2014.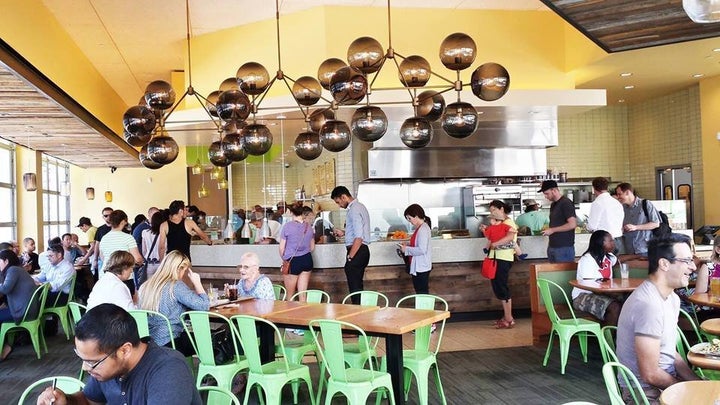 Of course, that means the restaurant is serving a great deal of the sort of uncooked, fresh leafy greens that are the most common sources of foodborne illness today. In the case of Chipotle, another type of uncooked produce, fresh tomatoes, was identified as the cause of one of the chain's salmonella outbreaks. To date, the tomatoes are the only known source of contamination in the crisis as a whole.
For his part, Tender Greens co-founder Erik Oberholtzer told HuffPost via e-mail that Chipotle's issues caused his company "to take pause and review our food safety systems and partners." The chain already employs external food safety auditors at each store, uses genetic testing on animal proteins and single-sources its produce to reduce risk, he said.
Since the Chipotle crisis, the restaurant has also added new vegetable wash solutions to make its lettuces and other raw vegetables even safer, Oberholtzer said, adding that he has "full confidence" in the safety of the ingredients his company uses.
Drew Davis is the COO and executive chef of Eastman Egg Company, a Chicago-based fast-casual company that operates two locations and a food truck, and has ambitious plans to expand to upward of 50 locations in the coming years.
According to Davis, the Chipotle crisis spurred important conversations on food safety for his company, though they have not changed their practices as a result of any information that has come out of the outbreaks.
"We don't do anything special, but we make damn sure that we do it right," Davis wrote via e-mail.
Eastman's menu focuses mostly on breakfast sandwiches and features few raw, uncooked vegetables, which reduces his company's risk level, Davis added. The few they do serve, like cucumber slices, are rotated frequently and carefully, he noted.
It's unclear if other companies will double down on food safety efforts as a result of Chipotle's problems.
Bill Marler, a Seattle-based food-safety attorney, isn't so sure they will. He believes that many restaurants -- as well as food-safety and stock-market pundits -- took pleasure in Chipotle "getting their comeuppance" for not living up to their marketing promise of safe, high-quality food. But that attitude side-steps the seriousness of the issue.
"Each one of those things [that happened to Chipotle] could happen to any other restaurant if they're not paying attention to the details," Marler, who is representing a number of Chipotle customers in outbreak-related lawsuits against the chain, told The Huffington Post.
"The question is are they so gleeful that Chipotle got hit or are they going to pay attention?" he said. "I think unfortunately, in my experience, that companies just simply tend to avoid that and say, 'It's just not going to happen to me.'"
"Other companies should pay attention to what happened and figure out ways to either emulate what Chipotle is doing or take it a up a notch because they don't have necessarily the financial wherewithal to take a hit like Chipotle," Marler said. "Hopefully that's what they learn from this."
Joseph Erbentraut covers promising innovations and challenges in the areas of food and water. In addition, Erbentraut explores the evolving ways Americans are identifying and defining themselves. Follow Erbentraut on Twitter at @robojojo. Tips? Email joseph.erbentraut@huffingtonpost.com.
Calling all HuffPost superfans!
Sign up for membership to become a founding member and help shape HuffPost's next chapter
BEFORE YOU GO
PHOTO GALLERY
Kinds Of Food Poisoning You Should Know About (And Avoid)