At this point, smoothie bowls are near-synonymous with Instagram food porn.
Between the painstakingly placed toppings and innovative flavor mashups, smoothie bowls are works of art. Nonetheless, all of us can fall victim to blending the same recipes over and over again. But no more!
Below, 6 ways to make your smoothie bowl shine in a sea of strawberry banana blah.
1. Think outside the bowl.
Why settle for ceramics when you could be eating from an edible vessel? Hollowed out papayas or melons make for excellent bowls -- and a final treat for when your smoothie runs dry.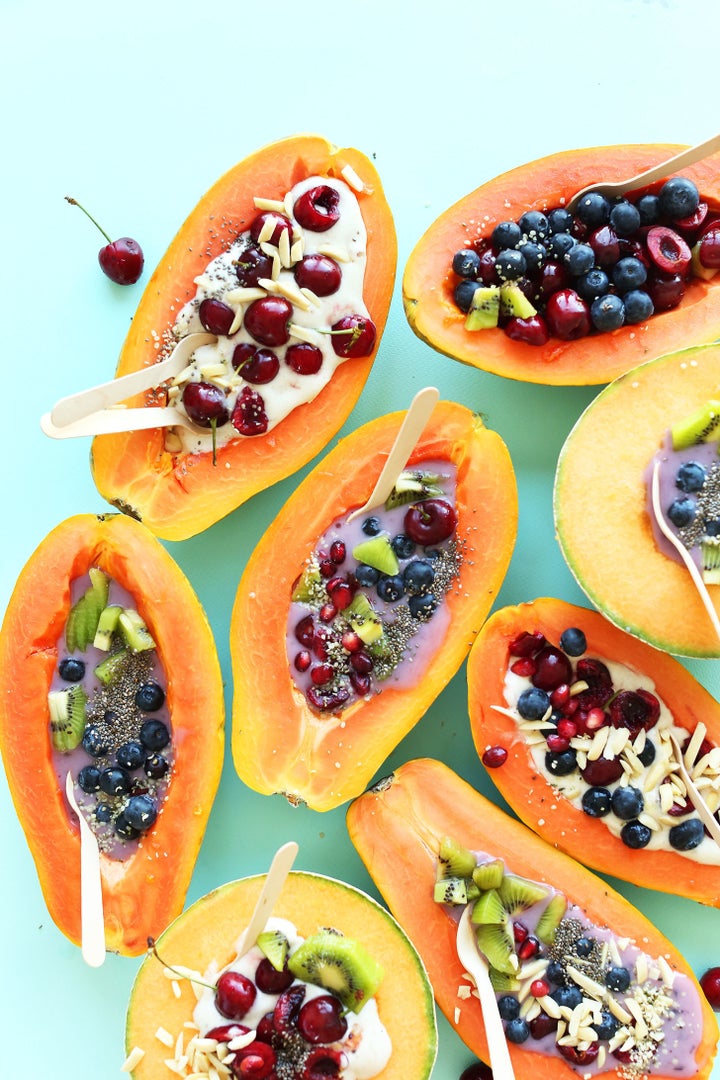 2. Go for presentation points.
Any true smoothie bowl connoisseur knows that presentation is just as crucial as taste. Show off your inner artist and be creative with your designs. Experiment with seeds and nuts in geometric patterns, play with colors and textures, and cut your fruits into funky shapes to really elevate the whole experience.
3. Think pink.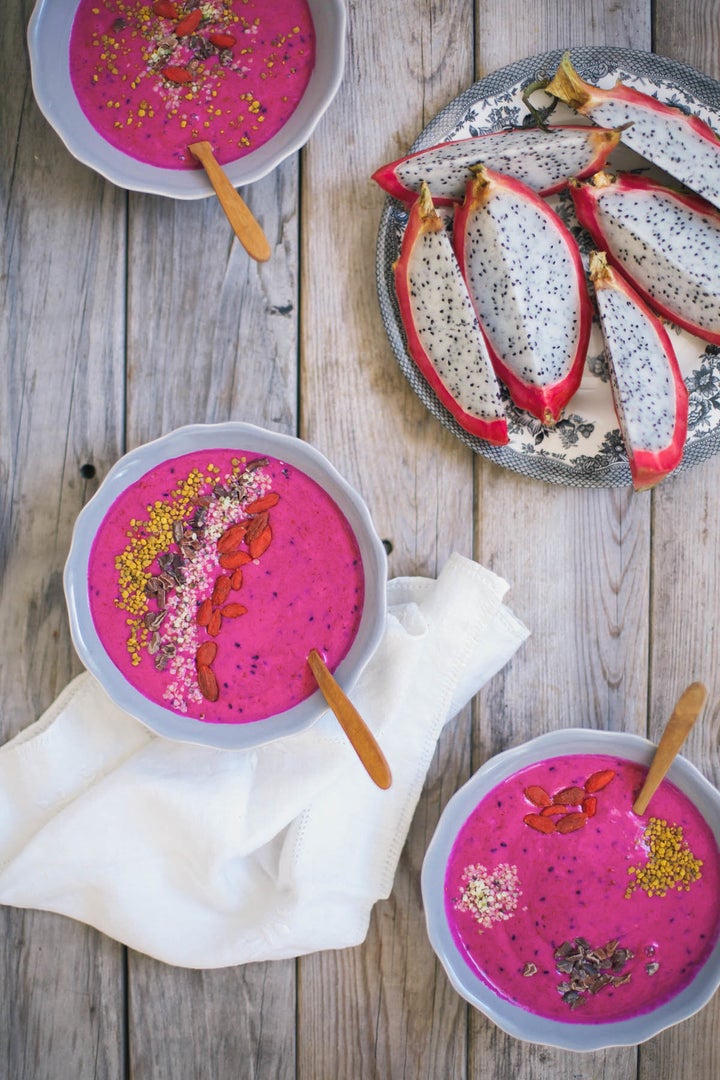 4. Sprinkle in an energy boost.
A spoonful of matcha tea powder can add flavor, a natural energy lift, and that lovely green hue to your smoothie bowl. The green tea flavor pairs well with coconut, mint, and anything sweet.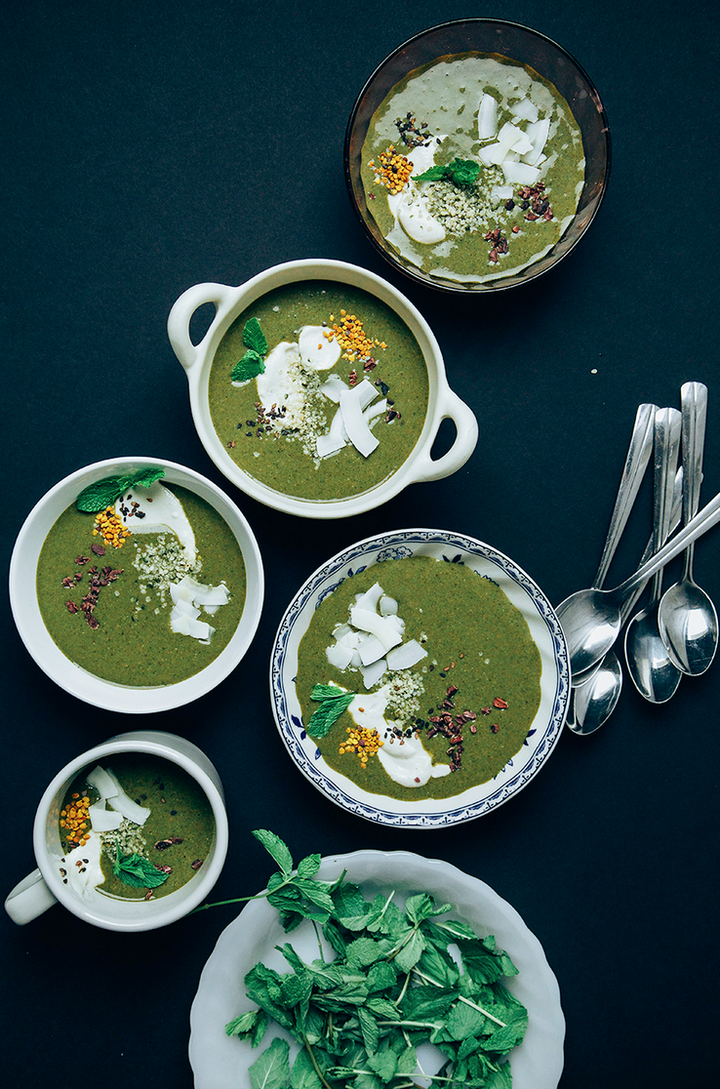 5. Ch-ch-ch-chia.
6. Go nuts with your toppings.
Sliced mango, toasted coconut flakes, cacao nibs, edible flowers -- virtually everything has its place in a smoothie bowl. You can even try making your own buckwheat granola and vanilla cashew butter, like Half Baked Harvest did for the beautiful bowl below.