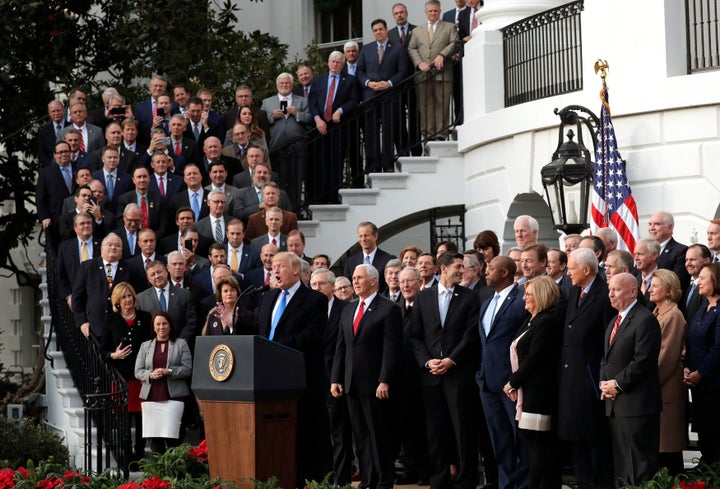 Now that Congress has passed the GOP's $1.5 trillion tax bill, the Senate will soon vote on President Trump's nomination of former drug company CEO Alex Azar to be Secretary of Health and Human Services. Republicans will be eager to get him confirmed and on the job. Considering Azar's background, they have good reason to believe he'll be a reliable ally when they get to work on their next big goal: slashing spending on health care programs, Medicare in particular.
If confirmed, Azar will be the first pharmaceutical industry executive to head HHS. During his tenure at Eli Lilly & Company, he oversaw big increases in the price of a number of the company's drugs. But his corporate job is not the only reason to expect he'll listen more to industry lobbyists than patient and consumer rights advocates. For other hints, we need to look at his past roles at influential lobbying and PR groups that represent not only drug makers but insurance companies, hospitals, medical device manufacturers and other big companies.
Azar served for several years as a member of the board of the Biotechnology Innovation Organization (BIO), the National Association of Manufacturers (NAM) and the Healthcare Leadership Council (HLC). All three exist to protect and enhance what has become a very profitable status quo for their members.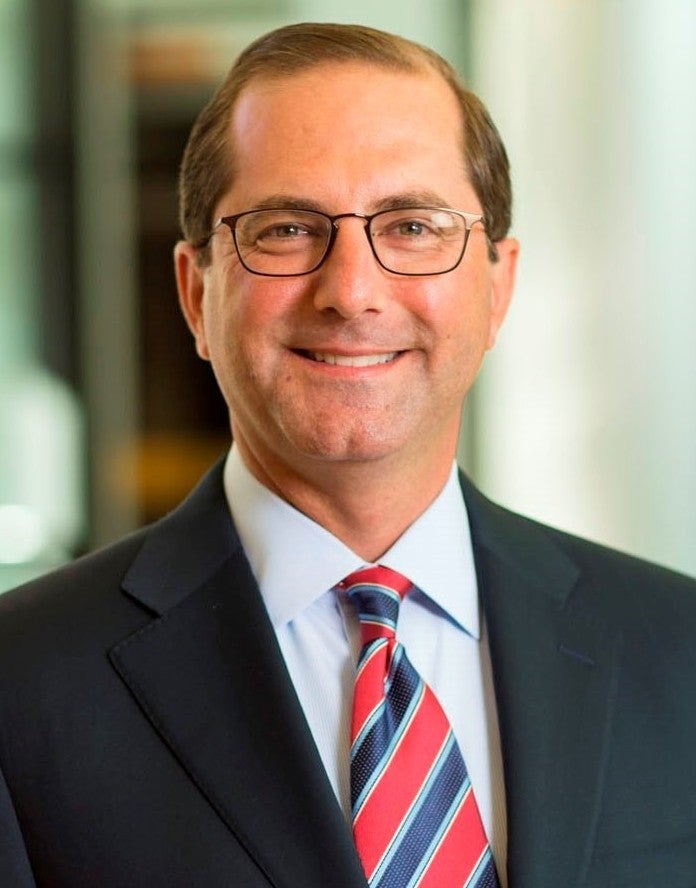 In my former job as a health insurance executive, I worked closely with both NAM and the HLC when lawmakers in Washington were considering proposals that the groups feared might affect the profits of member companies in some adverse way.
The insurance industry often called on NAM to disseminate talking points that would have been perceived as self-serving, and rightly so, if they came directly from insurers. NAM was a willing ally because of a shared belief that any new regulations, whether affecting insurers or manufacturers, should be opposed—unless, of course, a proposed regulatory change would benefit the corporations they represented.
It is Azar's role at the Healthcare Leadership Council, however, that perhaps indicates who Azar would side with on an issue in which consumers and big businesses are on opposite sides. He was a member of the HLC's board of directors from 2008 until this past January. He also served as the group's treasurer. You can be certain the HLC's member companies—and their shareholders—couldn't be happier with his nomination.
Although the HLC has been around since 1988, it is relatively obscure outside of a few important circles in the political and policymaking arenas. That is by design. It exists to influence lawmakers. The organization said this of itself a few years ago: "Because of the broad scope of the HLC membership, (we are) well known by congressional members and staff as an integral source for comprehensive information on health care issues."
Indeed, the HLC's membership includes many of the country's biggest drug and medical device manufacturers, hospitals and health insurers. The dues they pay enable the organization to mount aggressive PR and lobbying campaigns in opposition to—or in favor of—proposed health care reform initiatives. In my previous career, I was involved in several HLC campaigns, starting with the successful effort in 1993 and 1994 to keep the Clinton health care reform plan from being enacted.
In a post mortem of the ill-fated Clinton plan, The National Journal reported that the HLC had mounted a multipronged attack that included grassroots organizing, lobbying by corporate chief executives and other public relations efforts. As part of its campaign, the organization also ran ads in key congressional districts across the country that raised the specter of health care rationing and warned of bureaucratic interference with patients' rights.
The HLC has been equally effective in getting Congress to enact reforms its member companies support. One of its long-term goals is the privatization of the Medicare program. In 1995, the HLC embarked on a campaign it called "Rescuing Medicare." As part of that campaign, it disseminated a document on Capitol Hill that claimed private insurers operated much more efficiently than Medicare. "Medicare is in dire financial straits," the document warned. "If changes are not made, Medicare will be bankrupt in seven years."
Another HLC document from that time, distributed to member companies, provided an overview of the organization's Medicare reform strategy:
The HLC has spent the last two and a half years developing a communications network that is second to none in energizing activists committed to market-based health care reform. The network includes grassroots, media, and written material preparation and distribution components, as well as mechanisms for planning special events, monitoring and reporting on the ongoing debate, building coalitions with other groups, and scheduling and preparing speakers. The HLC stands ready to duplicate last year's successful fight against price controls and government-dominated medicine by mobilizing teams around the country in support of Medicare reform.
The reform the HLC advocated—which it called "the cure"—was the replacement of the traditional Medicare program with something resembling the Federal Employees Health Benefits Program. Under the FEHB, government workers choose from a list of private insurers (with no government-run plan—no "public option" like Medicare— available). The HLC proposed that Medicare beneficiaries be given a certain amount of money every year that they use to pay premiums to private insurance plans.
Although Medicare has not yet been privatized as the HLC envisioned, the organization' efforts have borne fruit. Today's Medicare Advantage (MA) program, the private insurance alternative to traditional Medicare, exists to a large extent because of the HLC's effective PR and lobbying campaigns. Almost a third of Medicare-eligible beneficiaries are now enrolled in a private MA plan. The HLC also played a role, along with lobbyists for pharmaceutical and health insurance companies, in shaping the legislation that created Medicare Part D, the prescription drug program. Under that legislation, the federal government is prohibited from negotiating directly with drug company for lower prices. Don't expect that prohibition to go away during Azar's tenure. Drug companies and insurers have made huge profits because of it.
During most years, Congressional Republicans rail against the government's growing debt. Not this year, of course, because the GOP tax bill will cause it to grow by leaps and bounds over the coming years. You can expect their concern about deficit spending—and determination to do something it—will return next year. House Speaker Paul Ryan said earlier this month that he and his Republican colleagues will try to take an ax to Medicare and other health care and anti-poverty programs next year.
Ryan has long advocated for privatizing Medicare, an HLC goal for decades, which he claims would save taxpayers money. He has reason to believe Azar will be in his corner—and that he can count on the HLC to help out with an aggressive PR and lobbying campaign.
Popular in the Community