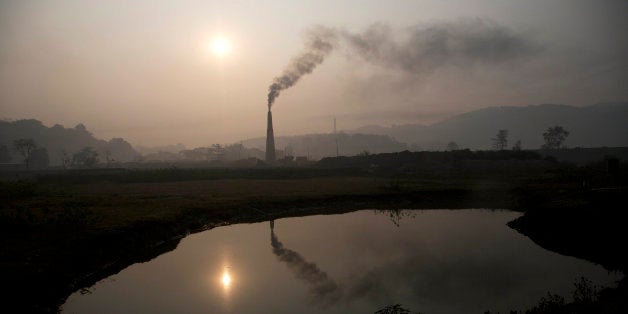 350.Org and its offshoot, Fossil Free California, did an amazing organizing job pushing for California State Senator Kevin de Leon's historic coal divestment law, which passed both houses of the Legislature and was signed last week by Governor Jerry Brown. They did 42 district meetings in assembly and senate districts thought necessary to win the battle against King Coal.
When the bill was first introduced in January, literally no one in Sacramento understood or defended it. The only exception was Dan Jacobson, political director of Environment California, who decided to add it as "left flanking maneuver" tacked to the environmental agenda for 2015. Aside from some UC students, no other environmental organization embraced it. Anne Stausboll, chief officer of the state public employment retirement system system (CalPERS), favored only a traditional "engagement" policy, the same approach used towards the South Africa apartheid regime for years. CalPERS currently has $167 million invested in thirty California coal plants.
That's how the global divestment movements against apartheid and tobacco began. Now "Climate Change Is a Worry for Central Bankers, Too." (New York Times, September 30, 2015) A speech last week by Mark Carney, governor of the Bank of England, warned of the dire effects of the climate crisis on global investments in a 4,400 speech at the three-centuries old Lloyd's of London. Additionally, SB 185 was pushed heavily in Sacramento by Tom Steyer, a billionaire investor who is putting climate justice at the top of his agenda (and possible statewide ambitions).
Where does the movement go next? If South Africa and tobacco divestment campaigns are the model, the momentum will only build, perhaps expanding to include the most intensive fossil fuel emissions and a new emphasis on "divest from dirty fuels, invest in clean energy". Target states could begin with New York, Massachusetts, and Vermont, along with major cities like Los Angeles and the Bay Area until the tipping point is reached.
Tom Hayden is a former California state senator and clean energy advocate. He drafted and worked for passage of Sen. de Leon's SB185, which mandates a phased divestment of public pension funds from coal plants.
Calling all HuffPost superfans!
Sign up for membership to become a founding member and help shape HuffPost's next chapter