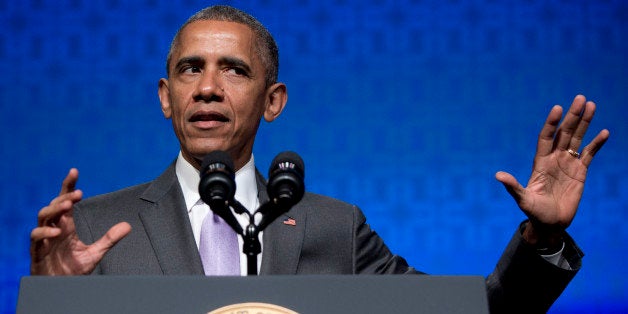 WASHINGTON -- President Barack Obama suffered an embarrassing defeat Friday in his push to pass his trade agenda. But now attention is turning to the next steps, and the president, along with pro-trade lawmakers, have the weekend to regroup and find a new way to win over House Democrats ahead of a scheduled do-over on Tuesday.
Hours after House Democrats rejected a Trade Adjustment Assistance bill, which would have aided workers displaced by trade deals, the president pressed lawmakers to give it another go.
"I urge the House to pass TAA without delay so that more middle-class workers can earn the chance to participate and succeed in our global economy," he said in a statement.
Rep. Paul Ryan (R-Wis.), Obama's main Republican partner, said the president would have to step it up and work with Republicans to salvage his trade agenda.
"Now, the president has some work yet to do with his party to complete this process," he said. "This isn't over yet."
But Friday's faceplant shows that the fate of Obama's trade agenda largely depends on House Minority Leader Nancy Pelosi (D-Calif.). Even Democrats frustrated with her decision to oppose a key piece of the trade package conceded they need her to get it over the finish line.
"You'll have to ask her," grumbled Rep. Ron Kind (D-Wis.), when asked why he thinks Pelosi voted against moving the TAA bill. "Obviously it's going to be hard to get a TAA bill done without her support."
Some Democrats credit Pelosi with coming up with the strategy of breaking the trade package into three separate votes, the first on TAA. The other two votes, on the Trade Promotion Authority "fast track" bill that would let Obama expedite trade deals through Congress and on a grab bag of enforcement measures, passed. But Democrats bolted on TAA, and TAA and fast-track both had to succeed in order for the whole bill to move forward.
It's obvious that Pelosi has real sway on her caucus. One pro-trade Democrat told The Huffington Post that several members were planning to vote for the TAA bill until Pelosi talked to them. They later apologized to this Democrat and said they were changing their minds.
"I believe that when Leader Pelosi announced that she was voting against trade adjustment assistance, that did sway votes," said Rep. Steve Israel (D-N.Y.). "When the president came in to talk to caucus this morning, for undecided members, I think he made a persuasive case. When Leader Pelosi announced that she was voting against TAA, for undecided members, it sealed the deal."
The Democratic leader signaled later that she would be willing to play ball on the trade package -- but at a cost.
"The overwhelming vote today is a clear indication that it's time for Republicans to sit down with Democrats to negotiate a trade promotion authority bill that is a better deal for the American people," she wrote in a Dear Colleague letter to her caucus. "The prospects for passage of a such a bill will greatly increase with the passage of a robust highway bill."
Later, a Pelosi spokesman she would continue to buck the White House on TAA. "She will be against it next week," the spokesman said.
Israel suggested Democrats would press Obama in the days ahead to propose a highway fix.
"Some of us are contemplating sending a letter to the president today, now that this appears to be gridlocked, stuck here," he said. "The way out of it is to propose a very significant infrastructure piece that would actually strengthen the domestic economy, and by doing that I think he could probably attract some additional Democratic votes to Trade Promotion Authority."
On Capitol Hill, though, there is serious doubt that the ransom request is real, given how difficult it would be to get a highway bill done. Congressional aides in both parties were skeptical.
"'Republican House passes massive spending bill at behest of Democratic leader' -- a headline you will never read," said one Democratic aide.
"I don't even know what her ransom is, but I know she is a non-player in trade going forward," said a GOP leadership aide, suggesting pro-TPA forces would find a way forward without her.
With TAA defeated, there are a variety of paths Obama and Boehner can try to take, starting with calling for a new vote Tuesday on TAA.
"POTUS has the weekend to work the vote," said one GOP leadership aide.
At one point during the TAA roll call, 93 Republicans were voting yes. Once it became clear the bill was going down, seven switched sides and voted no, but now Republican leaders know they're there if they need them in a pinch in the next vote. Theoretically, Republicans could pass TAA on their own and assure passage of the TPA bill they desperately want, but many aren't willing to swallow the TAA piece. That means that to get to the 218 votes needed for final passage, Democrats would need to provide 125 votes. They only produced 40 votes Thursday.
"They have a mountain to climb," Rep. Keith Ellison (D-Minn.) said of Republicans searching for Democratic votes on TAA.
That mountain would become much easier to climb if Pelosi signaled to her troops that it was OK to ascend, and it appears she'll only do so in exchange for significant concessions. Still, some pro-fast track Democrats seemed to believe their colleagues could reconsider.
"What I've told my colleagues: there's some chance this program goes away forever. It needs to get reauthorized," said Rep. John Delaney (D-Md.). "If we don't support this program, we the Democrats have killed a program that's available for workers that are displaced by globalization. No Democrat has ever voted in opposition to this before."
Indeed, many Democrats are worried that if they continue to vote against trade assistance, the program will disappear. With no action, TAA is set to expire Sept. 30.
"We care about this. [Republicans] don't really care about this," said Rep. Gerry Connolly (D-Va.), suggesting that Democrats could flip-flop and simply reframe the issue as a vote on TAA's merits.
"What leverage do we have over Republicans, really, when you say 'Stop me, or I'll kill myself.' I mean, go ahead. It's like that scene in 'Blazing Saddles,' you know? Back away! I might shoot myself," he said, pointing his finger at his temple.
If Democrats do stick together on TAA and vote it down again on Tuesday, Obama and Boehner could try to pass TPA without it. The TPA bill already passed on Friday in a 219-211 vote. But because of the way the House packaged the bills together, one can't advance without the other. On top of that, if House Republican leaders decided to separate them, the whole package would have to go back to the Senate for a re-vote.
The Senate passed its TPA bill with 62 votes, just two more than the 60 needed to overcome a filibuster. Stripping away trade assistance would almost certainly lose Democratic votes. Democratic Sens. Ron Wyden (Ore.), Patty Murray (Wash.), Maria Cantwell (Wash.), Ben Cardin (Md.), Chris Coons (Del.) and Dianne Feinstein (Calif.) have already said they wouldn't support TPA without TAA. It's possible that Senate Majority Leader Mitch McConnell (R-Ky.) could bring TPA to the Senate floor with a promise to do TAA later, hoping that the promise would be enough to keep Senate Democrats on board. The thinking there would be that with TPA passed into law, House Democrats would then fold and approve TAA.
But even that plan runs into another wrinkle. The Senate only managed to pass TPA with crucial help from a handful of Democratic senators -- Murray, Cantwell, Jeanne Shaheen (N.H.) and Heidi Heitkamp (N.D.) -- after they were promised a vote on reauthorizing the Export-Import Bank, which is set to expire on June 30.
The bank still hasn't been renewed, and those senators could rethink their fast-track vote if it is not.
For now, though, the challenge remains in the House, where a faction of Democrats control the fate of the president's trade agenda.
"TAA is something we Democrats have always believed in," said Kind. "One way, somehow, someday, hopefully sooner than later, we're going to get TAA done."
This article has been updated to include a Pelosi spokesman's comment that Pelosi would continue to oppose TAA.
Ryan Grim and Zach Carter contributed reporting.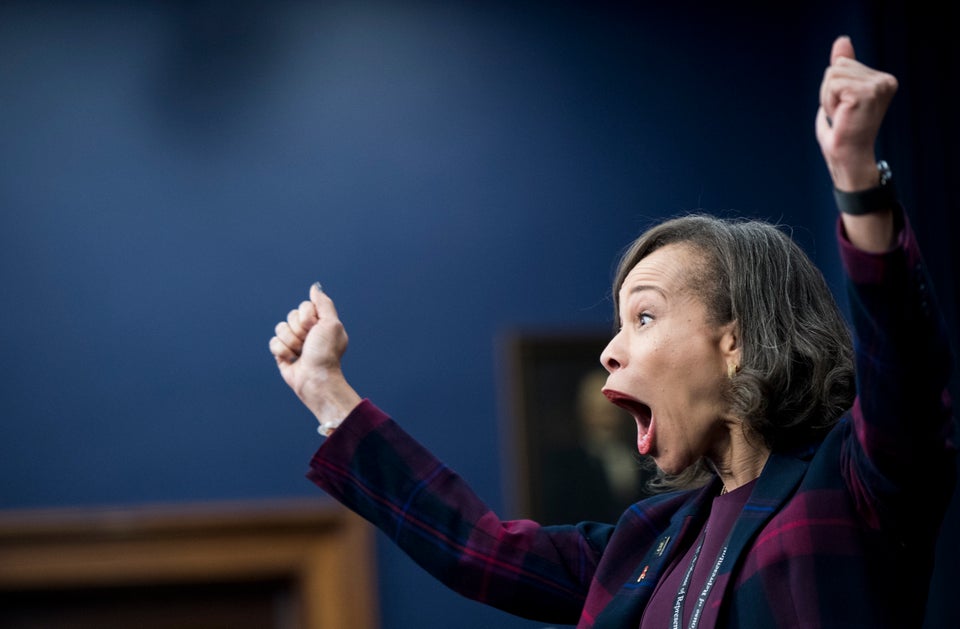 Scenes From 114th Congress And Capitol Hill
Popular in the Community