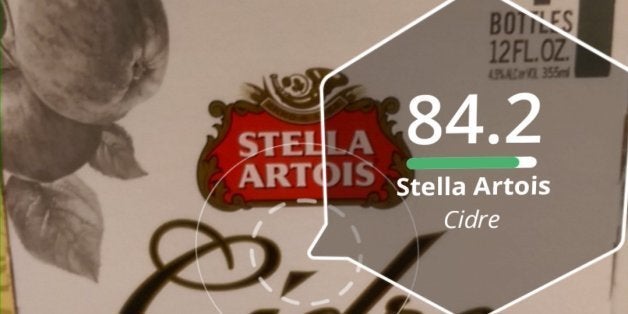 It's no big secret that the craft beer scene has exploded in recent years, which means consumers are sometimes faced with an intimidating selection on store shelves. The choice is no longer "Sam Adams or Sierra Nevada," but "Allagash Curieux or Stone Ruination or Zombie Dust or Old Heathen Imperial Stout..."
A new app called NextGlass wants to help you manage all of your beer (and wine) options by personally crafting recommendations based on your tastes. You tell the app what you like, then hold your phone up to a drink's label in a store to receive its estimation of how much you'll like it: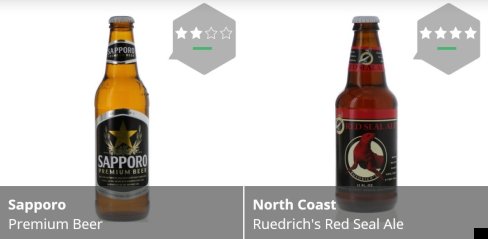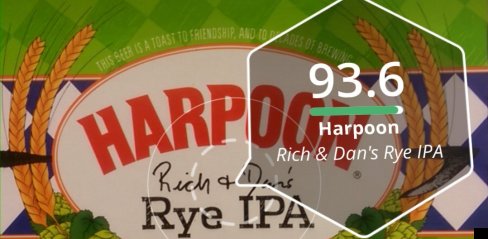 You tell NextGlass what you like, then it uses your phone's camera to scan drink labels and let you know how much you'll like them.
What makes NextGlass stand out is how it makes those recommendations. Unlike other recommendation apps, it's not predicting what you'll like based on similar brands or what other people say. Rather, it uses the actual chemical makeup of the drink. Trace Smith, the company's chief operating officer, said that around 30,000 bottles of beer and wine have been tested for the app using a high-resolution mass spectrometer -- a device that measures chemicals in a substance.
"Each bottle that we run through the mass-spec, we get over 20,000 individual chemical attributes. We're looking at each of these bottles at a molecular level," Smith told The Huffington Post during a phone interview. "We see the data of what they do and don't like, and based on that info, we see what other bottles they'll like."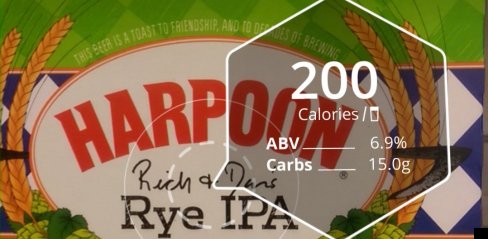 NextGlass also tells you how much alcohol, calories, and carbs are in a given drink.
Once you try a beverage, you can rate it on a four-star scale in the app. NextGlass looks for trends in the chemical makeups of the brands you like, and uses that information to predict how much you'll like something else. To make sure they had a good handle on how to use the data, the NextGlass team worked with Sean Owen, a former senior software engineer at Google and current director of data science at Cloudera.
NextGlass also has a social networking component, so you can add friends and cross-reference tastes -- if you're planning for a party, say.
Smith told HuffPost that moving forward, NextGlass may be available on desktops so you can network and look drinks up without your phone. He also said that, big-picture, the team would like to expand the data they look at beyond wine and beer.
"We'd love to be able to have our users walk into a Safeway or a Public or a Costco and scan a box of cereal or a jar of peanut butter or an Odwalla drink and be able to see a score and say, will I like this? Will my wife like this?" Smith said.
The app is free and available on iOS and Google Play. Smith said the app will always be free for users, but starting in 2015, NextGlass hopes to offer analytics from the app to retailers and breweries to help companies reach users based on their tastes.