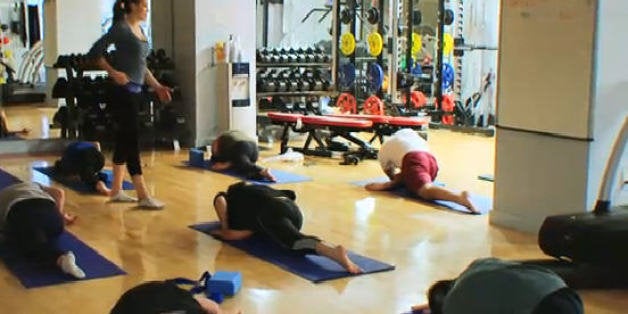 As a software engineer, Caleb Taylor knows all too well that coders aren't exactly known for their commitment to physical fitness. "Engineers aren't fit. You've dedicated your life to being on a computer," he quips.
Luckily for 24-year-old Taylor, his bosses have thought up all sorts of ways to get him to work out. To start, he works just down the hall from the gym at his office, the New York City headquarters of e-commerce site NextJump. If Taylor shows up to one of the many fitness classes the company pays for there, he gets a free lunch.
Corporate wellness programs take many forms, from giving workers a discount on their health insurance premiums for participating in health screenings to the wide offerings available at NextJump. But while a growing number of companies offer workers a variety of perks and incentives aimed at helping them stay healthy, what sets NextJump apart is that workers actually use the services it offers.
Taylor credits NextJump with helping him lose 40 pounds in the two years since he started working there. "It's like you get paid for going to work out," he said of the competition program. "Everyone wants to be healthy, but they need that extra push."
Engaging workers in wellness programs is one of the greatest problems employers face when implementing them, experts say. On average, just 20 percent of workers take advantage of their companies' wellness programs, according to a recent study on workplace wellness from the RAND Corporation.
"It's easier to get people to join a program when they feel an immediate benefit," Soeren Mattke, the managing director of RAND's Health Advisory Services, said. "It tends to be a lot harder to get people to change lifestyles and behaviors because they're not really feeling sick."
But at NextJump, more than 80 percent of employees work out at least twice a week, according to the company's founder and CEO, Charlie Kim. After years of tweaking its program, the company developed a formula that actually convinced its workers to hit the gym: Split them up into teams and have everyone log their workouts in an internal computer system where their colleagues can see the data. The team that works out the most each week wins $1,000.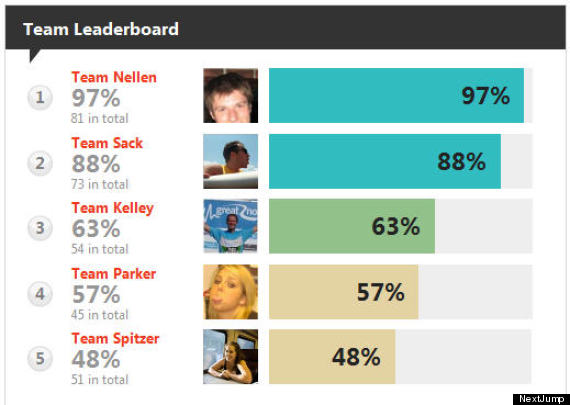 A screenshot from the company's internal system used to track progress in weekly office fitness competitions.
Mattke said some might find programs like this one invasive, but Kim noted that there are many companies out there investing in employee wellness and seeing no return.
"When nobody uses it, what's the point?" Kim said from a conference room filled with healthy snacks and bottles of water, adding that it took some time before his workers stopped seeing going to the gym in the middle of the day as "a career death wish."
NextJump's early struggles with getting employees to engage aren't unique, according to Jeffrey Kullgren, who studies workplace wellness programs as an assistant professor of internal medicine at the University of Michigan Medical School.
"There's very little evidence about what works and what employers should be doing in these programs," Kullgren said. "Simply offering an incentive isn't going to guarantee that individuals will change their behavior."
But Kullgren said his research indicates that group-based incentives like NextJump's program "show some real promise."
Group-based competition programs tend to be seen as "less intrusive" when compared to some other incentive programs aimed at boosting worker health, which are "very controversial," Mattke said. Earlier this year, CVS caused an uproar when news broke that the company would penalize workers who didn't take a health screening and then turn over their metrics to their insurance provider.
President Obama's health care reform law encourages employers to offer incentive programs, but includes rules to prevent the offerings from discriminating against workers who may have a harder time losing weight or taking part in other healthy behaviors.
"The controversy comes from many, many areas," Mattke said. One problem is that philosophically, companies probably shouldn't be in the business of encouraging specific personal decisions, he added.
But at least in NextJump's case, as Taylor can attest, the incentives seem to be working both for the employees and the company. While the program helps with employee health care costs, Kim said, workers are also more engaged and energized. And, they recover from stress much more quickly than they would otherwise, Kim added, boasting that his engineers bounce back from the occasional all-nighters required for the job quicker than most.
Another benefit: The company gets letters from employees' moms, saying thanks for making their kids healthier, Kim said.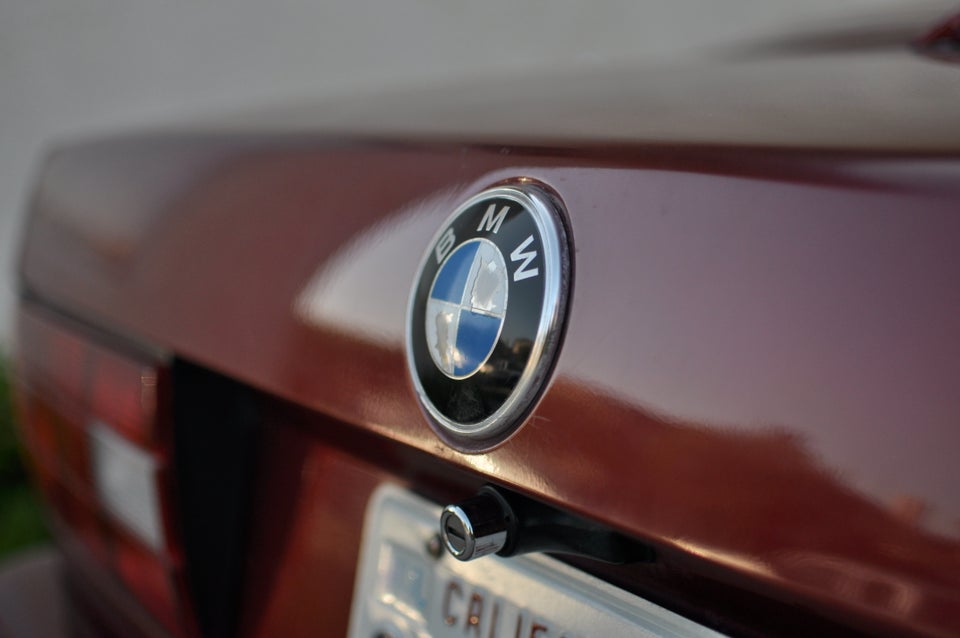 The 13 Most Popular Companies To Work For
Popular in the Community