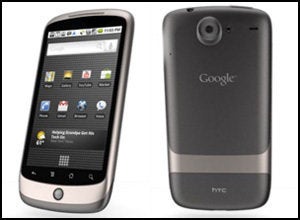 *See photos below*
UPDATE 1/5/10 2:05PM ET: Looking for a Nexus One review now that Google has officially unveiled its new phone?
We've got the scoop on the new device with a Nexus One review roundup.
Here's what people have to say so far:
This is the best Android powered phone to date. It's also the fastest and most elegant smartphone on the market today, solidly beating the iPhone in most ways.
TechCrunch adds the Nexus One has "no obvious flaws or compromises."
However, he concedes the iPhone still has a few advantages, including more apps, more memory, and a more fluid user interface.
Engadget, which tested an early mode of the Nexus One, is a bit less keen. According to their review, the Nexus One Google Phone is "just another Android smartphone" -- albeit a "particularly good one."
Industry politics aside, though, the Nexus One is at its core just another Android smartphone. It's a particularly good one, don't get us wrong -- certainly up there with the best of its breed -- but it's not in any way the Earth-shattering, paradigm-skewing device the media and community cheerleaders have built it up to be.

It's a good Android phone, but not the last word -- in fact, if we had to choose between this phone or the Droid right now, we would lean towards the latter. Of course, if Google's goal is to spread Android more wide than deep, maybe this is precisely the right phone at the right time: class-leading processor, vibrant display, sexy shell, and just a sprinkling of geekiness that only Google could pull off this effortlessly.
The phone's handset, equipped with a touchscreen and described as "lustworthy", is said to rival the iPhone, Hero, and Droid in its slimness.
Wired summarizes its take on the pros and cons of the Nexus One as follows:
WIRED You can buy a Nexus One unlocked. Spiffy design. Bright screen. Runs Usain Bolt fast. The voice recognition works in virtually any text field.

TIRED Awkward syncing with computers. Lacks multitouch gestures. Considering its central placement, the trackball is rather underwhelming.
Bill Shrink has posted this handy chart comparing the Nexus One to other smartphones on the market: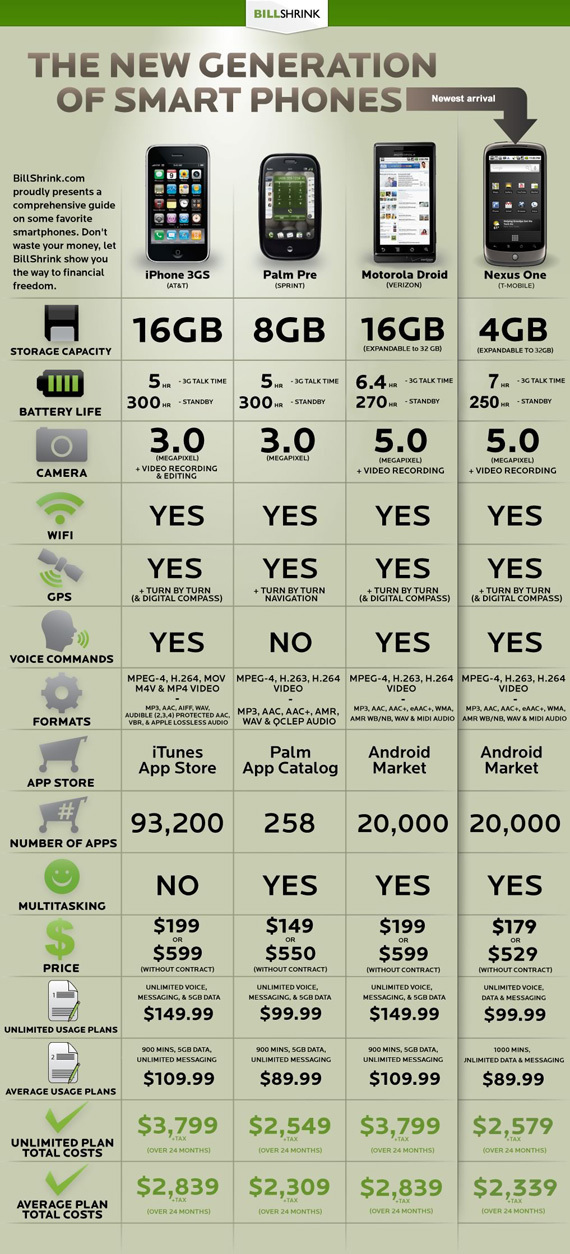 WATCH:
Related
Popular in the Community