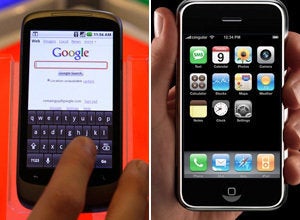 Google's new Nexus One vs. iPhone: which one comes out on top in the battle of the smartphones?
Reviews of the newly-released phone are coming in quickly, and the early word is that the Nexus One has the hardware, software, and carrier flexibility to pose a challenge to Apple's iPhone.
The Nexus One finally has the right combination of hardware and software to give Android a champion that might attract more people away from their iconic iPhones and BlackBerrys. It has a larger screen than Apple's phone, and is a bit thinner, narrower and lighter--if a tad longer. And it boasts a better camera and longer talk time between battery charges.
Yet he also notes that the iPhone has more apps, more memory for apps, and a 'more fluid' user interface.
The Nexus One boasts the additional advantage of not being tethered to AT&T, which has come under fire recently for its spotty service. Rather, consumers can buy the phone, which retails for around $530, directly from Google. (Verizon wireless and T-Mobile will carry the Nexus One and offer the phone to consumers for a discounted price.)
TechCrunch offers this take on how the Nexus One compares to the iPhone:
This is the best Android powered phone to date. It's also the fastest and most elegant smartphone on the market today, solidly beating the iPhone in most ways.
Engadget says the "sleek, streamlined" Nexus One can "easily go toe-to-toe with the iPhone 3GSs, Pres, and Droids of the world."
Wired raves about the Nexus One's speed and voice-recognition capabilities, but notes that it's lacking the iPhone's multi-touch capabilities.
Bill Shrink has posted this handy chart comparing the Nexus One to other smartphones on the market: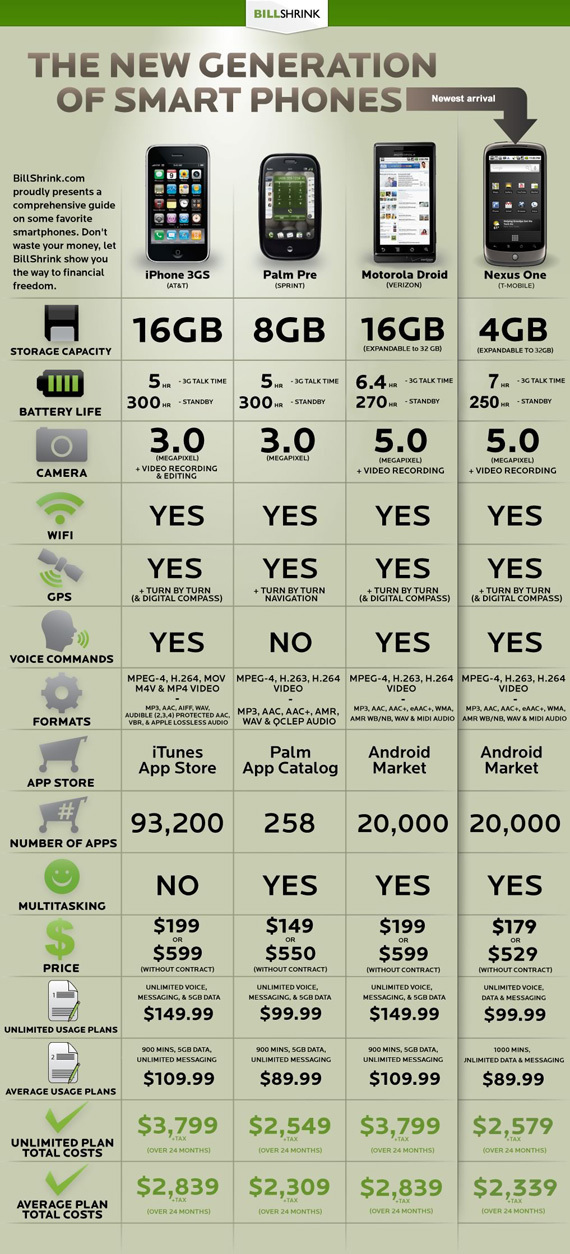 Watch a side-by-side comparison of the the iPhone and Nexus One on the Early Show in the video below.
Stay posted for more updates and reviews of the Nexus One. HuffPostTech has more reviews of the Nexus One here.
WATCH:
Popular in the Community