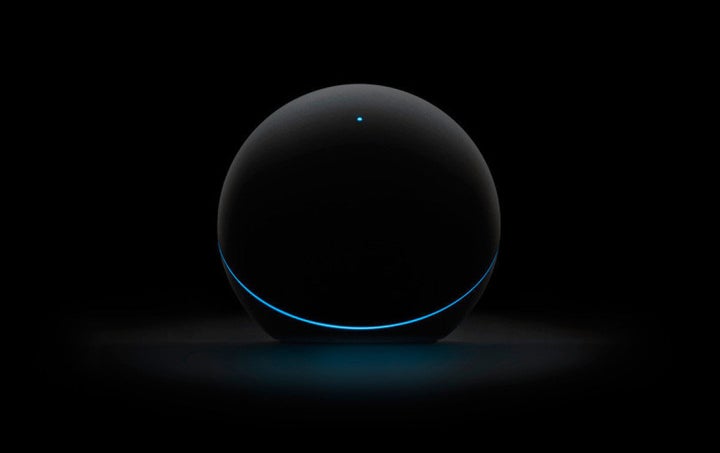 Perhaps the "Q" stood for "quite premature."
The Nexus Q, Google's little cannonball of a media streamer which debuted at June's Google I/O event, has been delayed by the company and is no longer available for purchase in the Google Play Store. According to The Verge and several other publications, those who pre-ordered the device were sent an email informing them of an indefinite delay for the consumer version of the Q. Those who preordered the Nexus Q following Google I/O will still receive theirs, free of charge; new orders have been postponed, however, while Google retools the Nexus Q to "work on making it even better."
Here's the full form email, via The Verge, that was blasted out to Nexus Q buyers, explaining the delay and offering a free "preview" Nexus Q to those first buyers:
We have an important update about your Nexus Q pre-order.

When we announced Nexus Q at Google I/O, we gave away devices to attendees for an early preview. The industrial design and hardware were met with great enthusiasm. We also heard initial feedback from users that they want Nexus Q to do even more than it does today. In response, we have decided to postpone the consumer launch of Nexus Q while we work on making it even better.

To thank you for your early interest, we'd like to extend the Nexus Q preview to our pre-order customers and send you a free device. If you had other items in your order, your credit card will be charged for those items only.

Your Nexus Q will be on its way soon and you will receive a notification and tracking number from Google Play when it ships.

The Nexus Q Team

When rolled out to critics, the Nexus Q was met with tepid reviews and limited enthusiasm; many roasted the Q for its lack of functionality, pronouncing the Q overpriced at $299. In the New York Times, David Pogue summed up the critical sentiment:
There are lots of boxes that connect to your TV and play music and video from the Internet: Apple TV, Roku and so on. They cost from $50 to $100. So what was Google thinking when it designed a machine that does about one-tenth as much — and costs $300?

And thus Google has gone back to the drawing board with the Q, to make its $300 streamer at least 30 times (or 60 times) more functional.
The high price of the Nexus Q is at least partially due to its noble manufacturing backstory, recounted in a surprising Times article the day it was unveiled: Breaking with recent tradition, Google tried to manufacture the Nexus Q in the United States, inscribing the words "Designed and Manufactured in the U.S.A." on the underside of the device. That won Google some goodwill, but the Nexus Q was apparently not good enough to justify the higher price brought about in part by its American origins.
And while a free content-streaming bocce ball in your parlor temporarily eases the pain, questions linger over the future of the Nexus Q. Google did not offer an estimated release date for the next iteration of the Q, nor did it say how it would be improving the spheroid. Consumers will just have to wait, for an indefinite length of time, for news. For those interested, you can give your email address to Google if you want to be updated immediately on any Nexus Q developments.
Google has proved that it has a heart (and perhaps avoided the wrath of the arbiters at Consumer Reports) by admitting that the product it showed off was too weak to justify the price tag and by offering a free unit to those who purchased one anyway. Now it needs to prove that it has a brain by improving its Nexus Q enough to justify spending actual money on the thing.
Related
Before You Go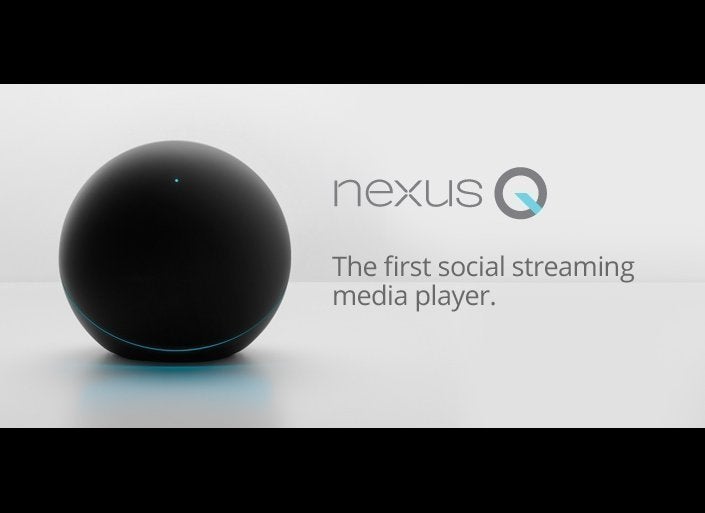 Google's New Nexus Q
Popular in the Community