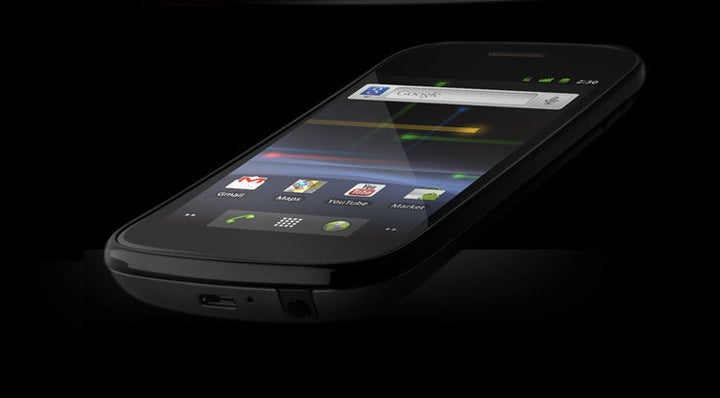 Google and Sprint have teamed up to introduce a 4G version of the Nexus S handset, as well as an option for all Sprint customers to integrate their mobile number with Google Voice.
The Nexus S 4G, designed to fit the contours of your hand, is powered by Android 2.3 (Gingerbread) and built around a 1GHz Hummingbird CPU. Other features include a 4-inch Super AMOLED display, front and rear facing cameras, 16GB of internal memory and NFC (near field communication) hardware.
Engadget writes that the Nexus S 4G also features a WiMax radio that can be turned on and off to save power. This feature could provide real-world download speeds as fast as 10 Mbits/s, says Gigaom.
The $199.99 device will be available from Sprint in the Spring, according to Samsung's press release.
Sprint customers who purchase the Nexus S 4G will have the option of integrating Google Voice into their mobile service. In fact, Google Voice will soon be available to all Sprint Mobile customers.
TechCrunch explains how Sprint customers can take advantage of Google Voice:
If you are currently a Sprint customer, you can opt in to make that Sprint phone number your Google Voice phone number. This isn't number porting, Sprint retains control of your number. They simply tell Google when you make or receive calls, and forward that call to other phones if you've chosen those options. Google also takes over the voicemail for the phone, and long distance calls are completed by Google at Google's very low international rates.
While Sprint customers will be able to keep their old Sprint number, those who already had a Google Voice number may replace their Sprint number if they wish.
This service will work seamlessly, without an app.
Google Voice will be available to U.S. Sprint customers "soon," according to the Google Voice Blog. To learn more about Sprint's integration with Google Voice, see the video (below). You can read more about the Nexus S 4G at the Google Mobile Blog.
WATCH:
[via
]
Related
Popular in the Community