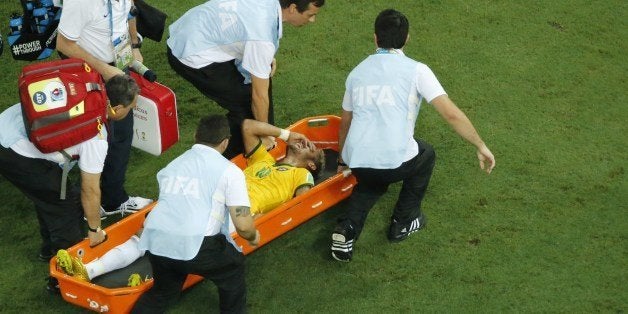 The injury occurred in the 87th minute of the quarterfinal clash at Estadio Castelao in Fortaleza on Friday when Colombia's Juan Camilo Zuniga drove his right knee into Neymar's lower back while leaping to attempt to head the ball. The Brazil forward dropped to the field in pain after the contact. The 22-year-old star was soon loaded onto a stretcher and taken immediately down the tunnel away from the field.
Not long after the final whistle sounded on Brazil's 2-1 win, ESPN's post-game coverage returned to Fortaleza for a report from the commentators who had called the action.
"A bit of news just starting to reach us is that Neymar has been taken straight to hospital and the Brazilian media are saying it doesn't look good at the moment," ESPN commentator Ian Darke said. "He was taken off on a stretcher."
Lasmar later announced the severity of the injury and that Neymar would miss the remainder of Brazil's run at the World Cup.
"He will not be in condition to play, he will need a few weeks to be fit again," Lasmar said, via The Associated Press. "He is very, very sad."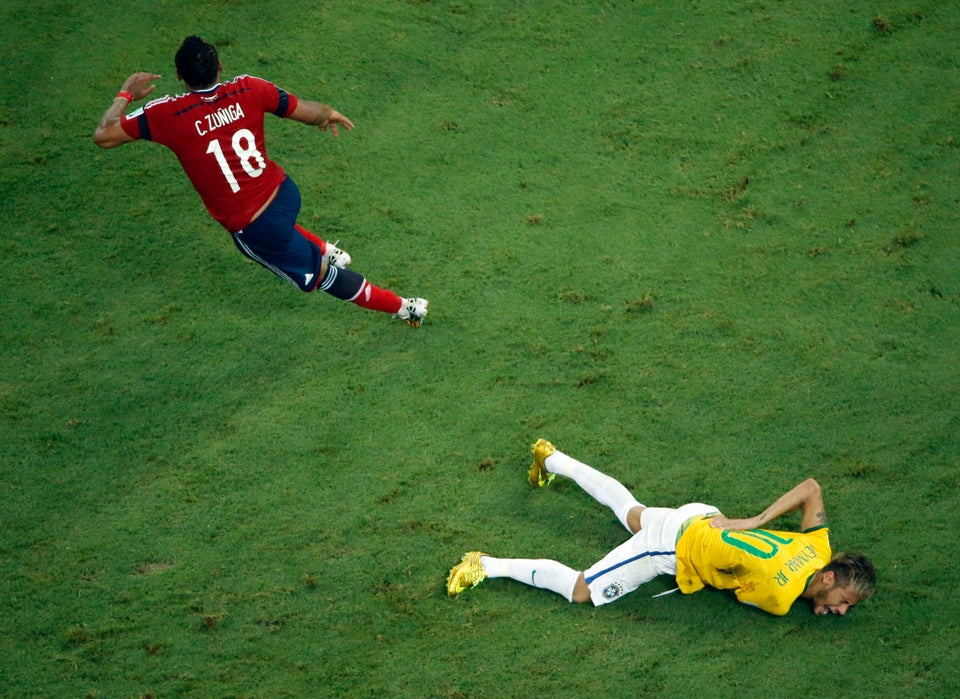 PHOTOS: Brazil vs. Colombia