A top health official with the National Football League has finally acknowledged a link exists between football-related head trauma and degenerative brain diseases like chronic traumatic encephalopathy.
This is the first time such a high-ranking league official has acknowledged the link.
Jeff Miller, the NFL's executive vice president of health and safety policy, made the admission during a Monday roundtable discussion on concussions held by the U.S. House of Representatives' Committee on Energy & Commerce.
Rep. Jan Schakowsky (D-Ill.) directly asked both Miller and Ann McKee, director of the neuropathology core at Boston University's Alzheimer's Disease Center, if a link exists.
"I want to ask what I think is a yes or no question," Schakowsky said. "Do you think there is a link between football and brain disorders like CTE?"
"The answer to that question is certainly yes," Miller said, adding he thought there were still "a number of questions that come with that."
Schakowsky pressed him for an even more direct answer, noting, "That was not the unequivocal answer three days before the Super Bowl by Dr. Mitchel Berger." She was referring to the University of California, San Francisco doctor who leads the NFL's Head, Neck and Spine Committee.
The Congressional interest in CTE is rooted in its impact on veterans, many of whom suffer traumatic brain injuries as a result of being blasted by improvised explosive devices during combat.
Schakowsky's question begins around the 1:24:00 mark.
CTE is a degenerative disease that's similar in some ways to Alzheimer's disease, but differs from other brain diseases in that it's neither a brain injury nor cumulative, Robert Stern, director of clinical research for Boston University's Chronic Traumatic Encephalopathy Center, previously told The Huffington Post.
CTE can only be diagnosed after death by examining the brain. Symptoms vary, but can include cognitive impairment in memory and multitasking; mood problems like depression and apathy; behavior changes like aggression and impulse control; and, most rarely, motor problems like body tremors or difficulty making facial expressions.
Less than two weeks ago, soccer legend Brandi Chastain pledged to donate her brain to research, a move that brought new attention to how the disease -- largely studied in American football players and boxers -- affects women athletes and youth players.
Related
Before You Go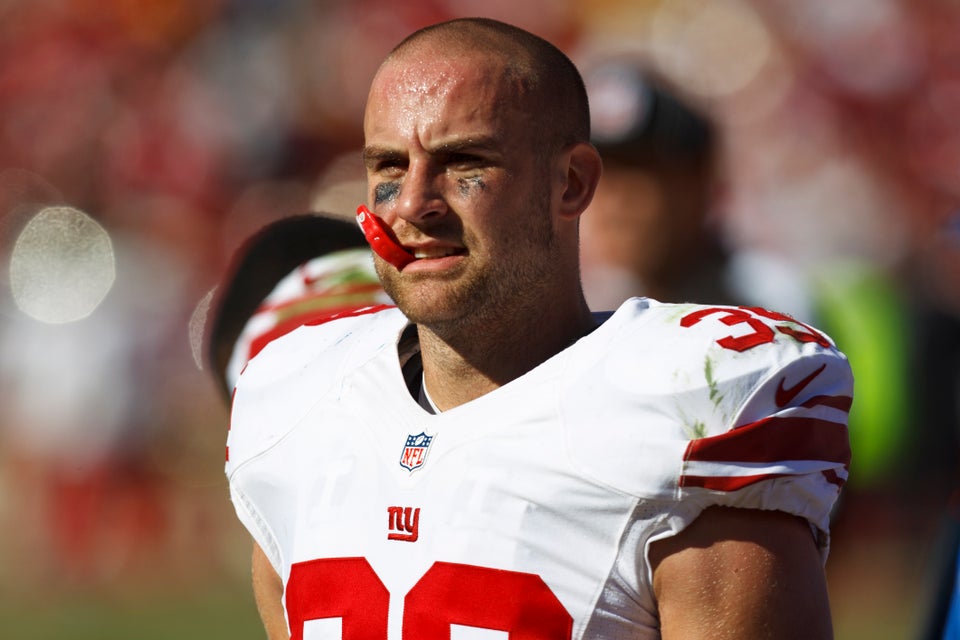 Former NFL Players With CTE
Popular in the Community