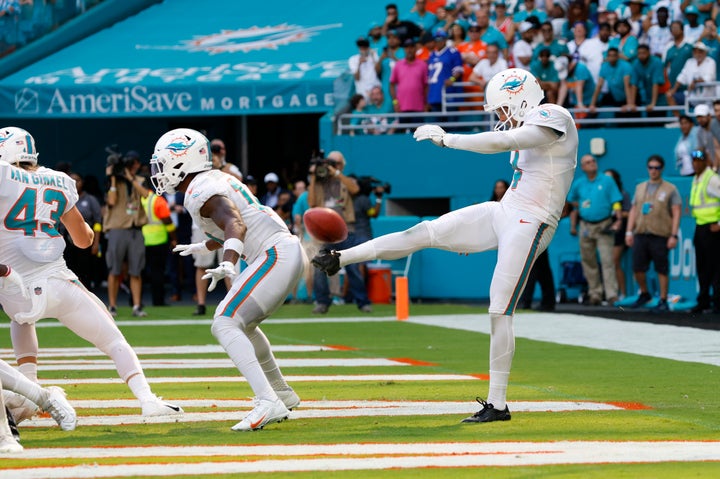 A new NFL meme was born on Sunday thanks to a perfectly placed rear end and some really bad — or maybe really good — timing.
There was just one problem: Teammate Trent Sherfield's butt was in the way.
"I've never seen a butt punt," Miami wide receiver Tyreek Hill told reporters after the game. He added, referring to Sherfield: "Next time, he's gonna catch it with his butt cheeks, because he's got strong butt cheeks."
Buffalo tacked on 2 points via the safety, but the Dolphins hung on by their rears to win, 21-19.
That's all that mattered to Sherfield:
The league's Twitter feed couldn't resist some puns:
Former New York Jets quarterback Mark Sanchez ― of the infamous 2012 "butt fumble" ― joked on Twitter:
The play caused "buttpunt" to trend on Twitter:
Popular in the Community