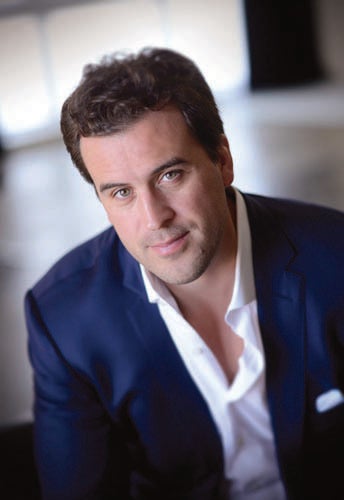 "It took losing my mind to care about my mind." – Ben Utecht
Ben Utecht is best known for his role as Super Bowl champion tight end for the Indianapolis Colts, playing alongside quarterback Peyton Manning. In addition to his football career, he is also a gifted musician, loving husband, and a dedicated father to four beautiful girls.
You can now add "author" to his list of talents, as Utecht is releasing his first book, "Counting the Days While My Mind Slips Away: A Love Letter to My Family." In this book he chronicles his remarkable journey and how he is losing his memories as the result of multiple concussions sustained during his days playing football in college and the NFL.
In an interview, Ben told me that at its core, his book is a memoir, an opportunity for him to chronicle his football story, as well as the story of meeting his wife and births of his daughters—so he has a way to tell his daughter's about it, in case one day he no longer remembers any of it.
His first football concussion occurred during college while playing for the University of Minnesota. In the book he states that he felt groggy and disoriented as the coaches helped him to his feet. One of the trainers said, "You have a concussion, that's all. It sure looked like it could have been something bad."
Utecht goes on to explain that "Unless someone got knocked out cold, like I did, we never even thought of these injuries as concussions. We all just referred to them as getting our bell rung, or getting lit up." Ben was cleared to return to play the following week.
He would go on to have five documented concussions while playing four years of college and five years of NFL football.
After his fourth concussion, he had amnesia for a short period, and Ben noticed that his memory was getting fuzzy and that his cognitive skills were a bit slow—none of which he mentioned to anyone. In his previous incidents, he had always returned to play by the next week, but this one was harder for him to shake. He kept failing his ImPACT tests, but would eventually return to play a few weeks later. NOTE: Trusted by sports teams, schools, corporations, hospitals, and clinics, ImPACT is the most widely used computerized neurocognitive test to help evaluate and manage concussions.
I finally passed the ImPACT test in time to practice for the Jaguars game. In my mind, and in the eyes of the team medical staff, passing the test meant I was over the concussion, that I was back to my old self. I wasn't. When asked when I finally felt normal again, I don't think I ever I did. I have never been the same since the first quarter of the fourth game of my fourth NFL season. Eight years later and counting, I now realize the person I was before is never coming back.
I have to confess that while reading Ben's book, many instances made me cringe. Having suffered a severe concussion myself after falling on a patch of ice, I can't even begin to fathom getting back out on the field and playing a week later. Reading about his headaches, dizziness, slowed cognitive thinking, and memory loss, it all resonated profoundly with me.
In August of 2009, he suffered a career-ending concussion during pre-season practice with the Cincinnati Bengals. When the team called to tell his wife, Karyn, that he had suffered another concussion, she actually breathed a sigh of relief that it wasn't more serious. She still had what was then the common mindset that a concussion was no big deal.
While Ben was on the injured reserve, he continually tried to improve his condition, without much success. Doctors wouldn't clear him to return to play this time, and his headaches and memory were becoming worse. He would eventually receive the phone call that every player dreads—he had been cut from the team. His career was essentially over at the age of 28.
Ben told me that writing this book was therapeutic, and a very emotional process. He had a number of challenges along the way, and his family had to help him with many of the details, as so many of his memories were completely gone.
I am not a bitter man, I love football. I want to see it done the right way, at all levels. I want to tell a story that makes people consider, for the first time maybe, how critical their mind is to their identity. If that shifts as a culture, that will have a great impact on the brain health of athletes.
His message to parents is simple:
Educate yourself fully, understand what a concussion injury and its symptoms are, and what to do if it happens to your child.

If you want your children to play sports, build a relationship with a neurologist and get a baseline assessment of your child.

Understand that between the ages of 2-12 is when your child's brain is going through the most growth and developmental changes. Don't enter your child into sports until after age 12.
Ben also understands the importance of athletics, and how it affects many youth. Being a part of a team is important for gaining leadership skills and responsibility. Ben admits that having four daughters is a bit of relief, knowing they will likely never want to play football. He hopes that they follow in their mother's footsteps and take up golf.
He hopes that sharing his story will help spread of a message on the importance of our memory and brain health. Speaking and giving leadership programs has become his passion, "Speaking is about influencing just one. It's not about how many people you're in front of, it's the impact your words can have, even if it's just one person—because that one person could turn your message into something for millions. You never know when you're going to be the miracle for somebody."
Amy Zellmer is an award-winning author, speaker, and advocate of traumatic brain injury (TBI). She is a frequent contributor to the Huffington Post, and has also created a private Facebook group for survivors and also produces a podcast series. She sits on the Brain Injury Association of America's Ambassador Council (BIAAAC) and is involved with the Minnesota Brain Injury Alliance. She travels the country with her Yorkie, Pixxie, to help raise awareness about this silent and invisible injury that affects over 2.5 million Americans each year.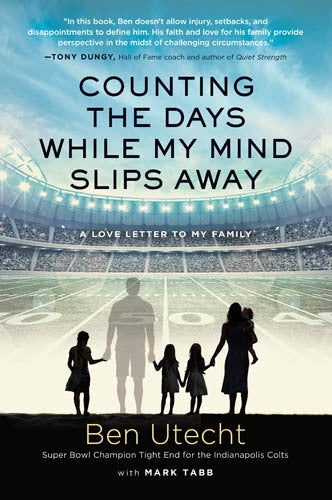 Ben's music video "You Will Always Be My Girls"
Support HuffPost
A No-B.S. Guide To Life
Related
Popular in the Community