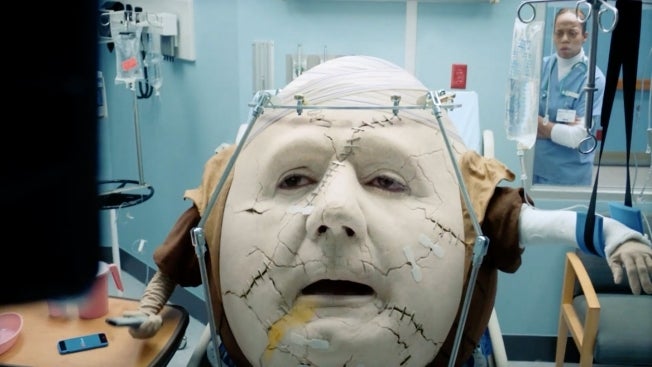 If you bet big on the Championship games this weekend, like that the Patriots would cover the over against Pittsburgh, or even that Atlanta would trounce the Packers, you are all smiles this Monday morning. For the rest of football fans, Sunday was a day of disappointment. Actually the last two weekends have been.
This has been the same throughout the season: dominant offenses have decimated defenses and the schedule seemed flawed when there were so many mediocre games week after week. Offenses looked impressive against less than stellar defenses, living up to their Sunday games by being holey. (See what I did there?)
Fantasy Football players this year describe the season one way: erratic and unpredictable. Players who should have been good were not, those who showed promise choked, and quarterback's frequent targets faded into obscurity.
Many of the most dependable players were kickers, but even that was hit and miss (pun intended). Moving the extra point kick back to what still should have been a chip shot even resulted in the Vikings Blair Walsh being released. An early and popular fantasy pick suddenly was unemployed.
Arguably, one of the most entertaining games of the year was the 6-6 Cardinals/Seahawks tie in October. What I mean by entertaining is odd and an endurance contest that most tested the endurance of fans.
At least it was something different. Many of the prime time games tanked the ratings: die hard fans didn't even have a desire to watch, and those who have cut the cord and ditched cable couldn't be bothered to travel to a sports bar or find a streaming option. In short, ratings fell and didn't really recover.
The NFL has issues. Fans who will dismiss a player's off field behavior because they only care about what he does on the field are few and far between. Millennials, the next generation of fans are disgusted with money grubbing owners, greedy stars, and drug using, abusive and arrogant players.
The lateral move by the Chargers to LA is doubtful to gain them fans anywhere, and the Raiders move to Las Vegas is probably the most brilliant. As a friend who is a diehard member of the Raider Nation said: "an excuse to go to Vegas 8 times a year? I'm in." A team playing in a destination anyway where fans from around the country might travel anyway? Brilliant.
The Super Bowl might be Super
It might not save the league or resolve any of their issues, but the horrible playoff games show us one thing: the teams that belong in the Super Bowl are there, and it might actually be a decent contest. We'll have to wait and see, but Tom Brady and Matt Ryan and the support they have around them consistently show up and play without question. The Patriots have been nauseatingly good for a long time now, and Atlanta is a well-rounded team filled with excellence.
The NFL Championships were not a showcase of champions. The games were not that good. Maybe the Super Bowl will give us at least something positive to talk about this season. In the off season this year, hopefully we won't be talking about deflated footballs and abuse scandals. We'll be talking about the league as a whole getting better at entertaining us on the field instead.