WASHINGTON -- Senate leaders on Tuesday expressed disappointment that the commissioners of the four major national sports leagues skipped a Senate hearing on domestic violence in sports. But one of the representatives sent by the National Football League, executive Troy Vincent, delivered a personal and emotional testimony about domestic violence that appeared to move the senators on the committee.
"When I consider these issues, I bring a perspective far beyond an NFL executive. Domestic violence was a way of life in my home growing up," Vincent told the panel, crying throughout his testimony. "My brother and I watched helplessly numerous times as my mother was beaten and knocked unconscious, as we dialed 911. We saw how she struggled to seek help and find the courage to say, 'No more.'"
Vincent, the NFL's executive vice president of football operations, said the NFL is "humbled" by the mistakes it has made in dealing with domestic violence among its players and is working hard to "get this right." Most recently, the league has taken heat for waiting to indefinitely suspend Baltimore Ravens running back Ray Rice until after a video publicly surfaced of his violent assault on his then-fiancée.
Sen. John Thune (R-S.D.), ranking member on the Senate Committee on Commerce, Science, and Transportation, asked Vincent why NFL Commissioner Roger Goodell claims he did not know about a second graphic video of the abuse before it was made public. Vincent replied that the first video Goodell saw, in which Rice dragged his unconscious fiancée out of an elevator, was "heartless, gutless [and] despicable," and should have been enough for Goodell to suspend Rice indefinitely.
"I don't think there was a need for a second video," he said. He did not provide further details about Goodell's claims.
Vincent said the NFL is taking a number of steps to address domestic violence, sexual violence and child abuse within the league. The league is creating a conduct committee to review its policies on dealing with these crimes, deploying a "comprehensive, mandatory education program for the more than 5,000 men and women in the NFL family," and supporting leading domestic violence and sexual assault awareness groups and hotlines. He did not specifically outline a new policy for penalizing players who are accused or found guilty of domestic violence.
The National Basketball Association, Major League Baseball, and National Hockey League also sent representatives to the hearing. Committee Chairman Jay Rockefeller (D-W.V.) asked an NBA executive what the league plans to do about all the players that are charged with domestic violence, but are never penalized by the NBA because they are not convicted.
Kathleen Behrens, executive vice president of social responsibility and player programs for the NBA, said that because domestic violence is notoriously "underreported, under-prosecuted and under-sentenced," the organization plans to independently investigate charges of domestic violence.
"We're not just relying on the criminal justice system going forward," she said.
Several lawmakers acknowledged that some people may be critical of the Senate using its resources to address domestic violence in sports, when the epidemic affects all walks of life. Thune pointed to the committee's 2005 hearing on steroids in sports as an example of the "sweeping reforms" such attention can inspire.
Sen. Claire McCaskill (D-Mo.) said the hearing is necessary to force a national conversation about the issue. "The bright light of public attention needs to be turned on at a very high wattage on a problem that exists in the shadows in a very dark and scary place," she said.
Before You Go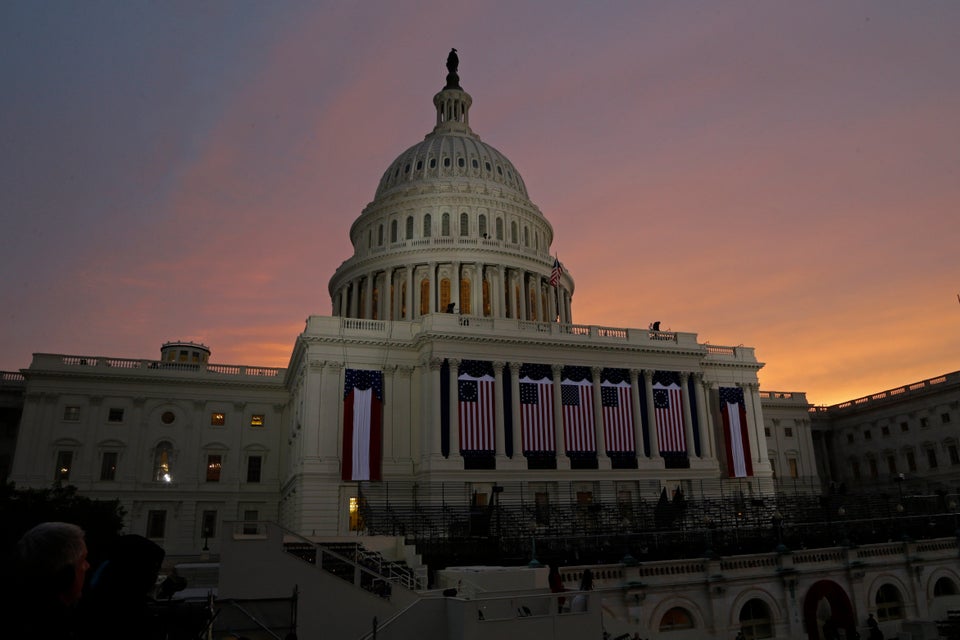 U.S. Capitol Photos
Popular in the Community