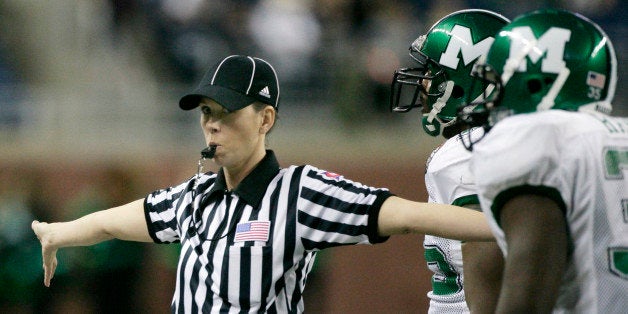 Aaron Wilson of The Baltimore Sun reports that the NFL has hired Sarah Thomas as an official, the first female official in the league's history.
The NFL has had its eyes on Thomas for some time, and she has already participated in the league's officiating development program and worked preseason games. By the time she takes the field for a regular season game, it will have been nearly 20 years since her career began.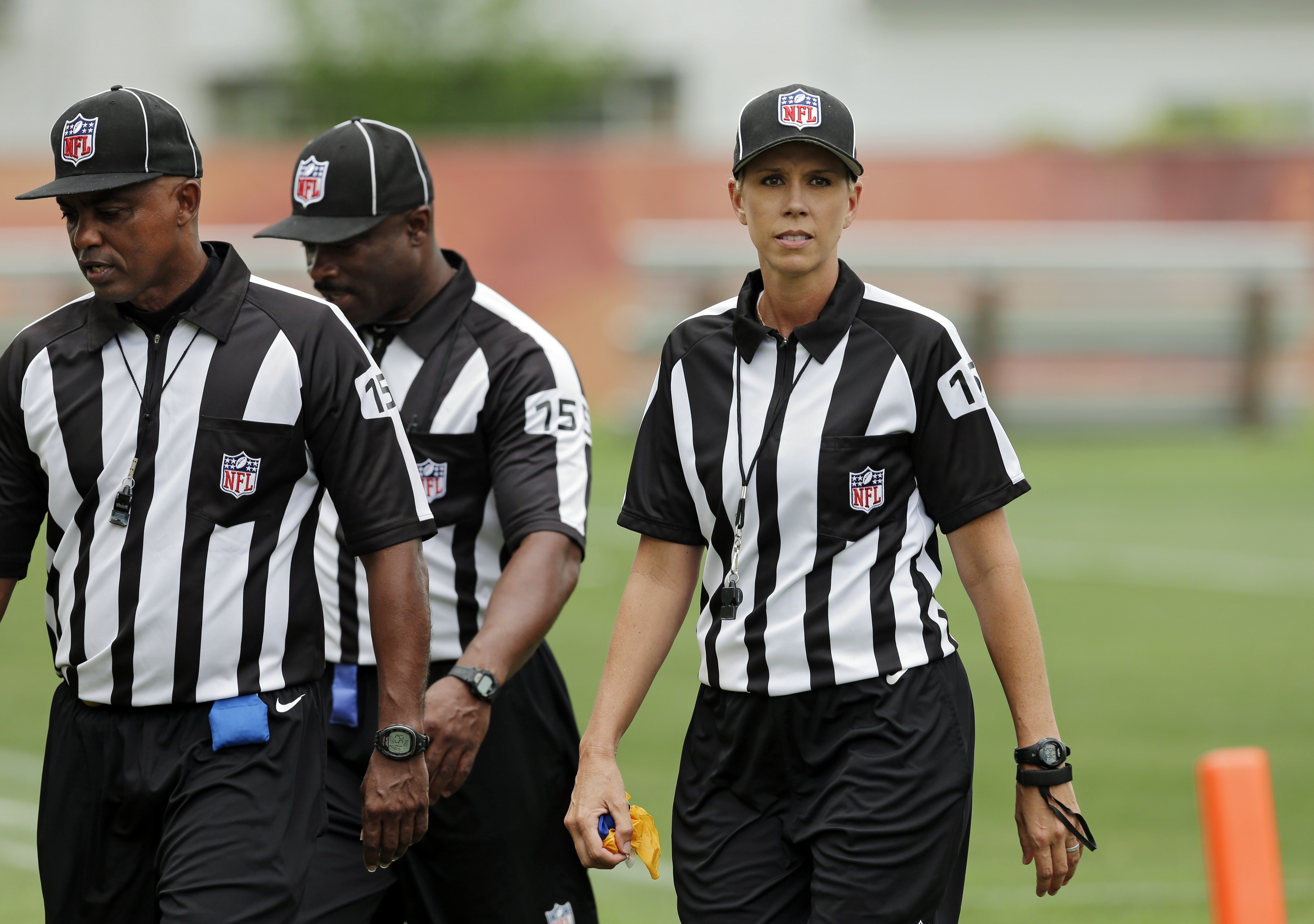 Sarah Thomas, right, walks off the field after a Cleveland Browns mandatory minicamp practice on Thursday, June 12, 2014. (AP Photo/Mark Duncan)
"Being raised with brothers, I'm just one of the guys, I guess," she said at the time. "I don't try to be one of the guys. I am a female, but I don't look at myself as just a female. I look at myself as an official. With their respect and the respect that I have for them, it just doesn't feel like it's a male-dominated profession."
In all likelihood, there will be bumps along the way, similar to earlier this year when Chris Paul implied that NBA referee Lauren Holtkamp was maybe out of her league after she called a technical foul on him with which he disagreed. And then there's stuff like this, which has already been written about Thomas herself: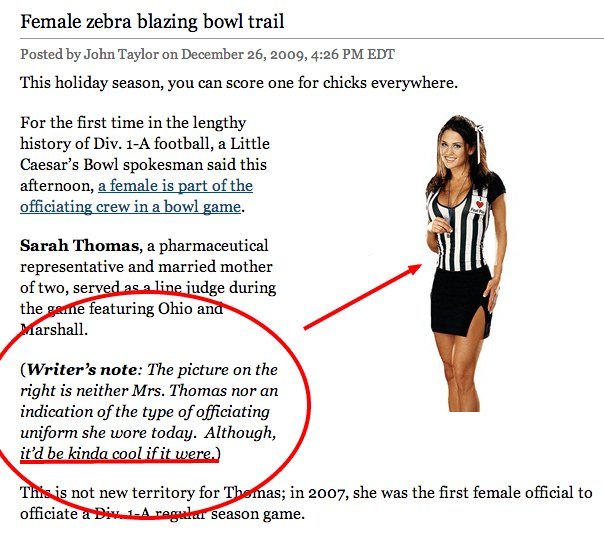 UPDATE -- 1:55 p.m.: Welp.
Support HuffPost
The Stakes Have Never Been Higher
Related
Popular in the Community