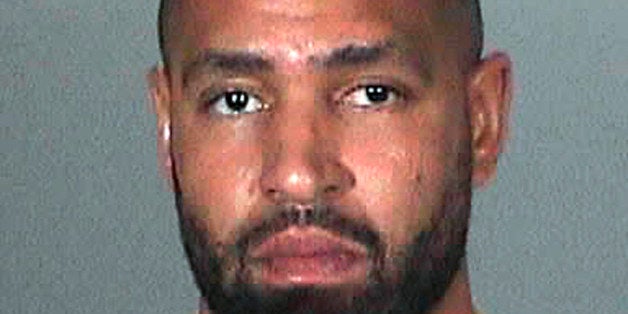 LOS ANGELES, May 8 (Reuters) - Former National Football League player Jerramy Stevens, the husband of U.S. women's soccer goalkeeper Hope Solo, was sentenced to 30 days in jail on Friday on drunken driving charges stemming from a January arrest in a Los Angeles suburb.
Stevens, who pleaded no contest last month to one count each of driving under the influence of alcohol and driving with a .08 percent blood alcohol content, was also ordered to attend a two-year outpatient alcohol program and placed on four years probation, Los Angeles prosecutors said.
The 35-year-old Stevens, who played for the Seattle Seahawks and Tampa Bay Buccaneers during nine seasons in the NFL, was arrested in the Los Angeles suburb of Manhattan Beach on Jan. 19 after a police officer spotted him driving a van without headlights.
Stevens, who refused a chemical blood or breath test, was found to be under the influence of alcohol after police obtained a search warrant to take a blood sample from him, prosecutors say.
Solo, who played on U.S. Olympic gold medal-winning teams in 2008 and 2012, was also in the vehicle, a U.S. soccer team van. She was suspended for 30 days by U.S. Soccer following the incident, which came during a soccer training camp.
In February, Solo said on ABC's "Good Morning America" that she had made a "horrible choice" by being in the van. (Reporting by Dan Whitcomb in Los Angeles; Editing by Will Dunham)

Popular in the Community