Back in 2006, NFL star Julian Edelman's college professor made a "flippant" comment about his future in football.
And in a letter that she recently wrote to the 31-year-old double Super Bowl champion, she has revealed that she is now truly sorry.
In her missive, James lamented dismissing Edelman's dreams of "going to the league" and instead urging him to set "realistic goals" because "few people successfully enter the ranks of the professional athlete."
Although she didn't think her "flippant" comment had "fazed" her former student, she said that recalling her words some 11 years later made her feel "terrible" because "I stupidly voiced an uneducated opinion that implied I had distain for your passion for the game."
"I think it was early in the semester, before I knew you, but how I could ever have doubted your tenacity and grit is beyond me!" she wrote. "Again, I doubt that you've even thought about it twice, but even so, I am sorry for wedging my foot so firmly in my mouth that day."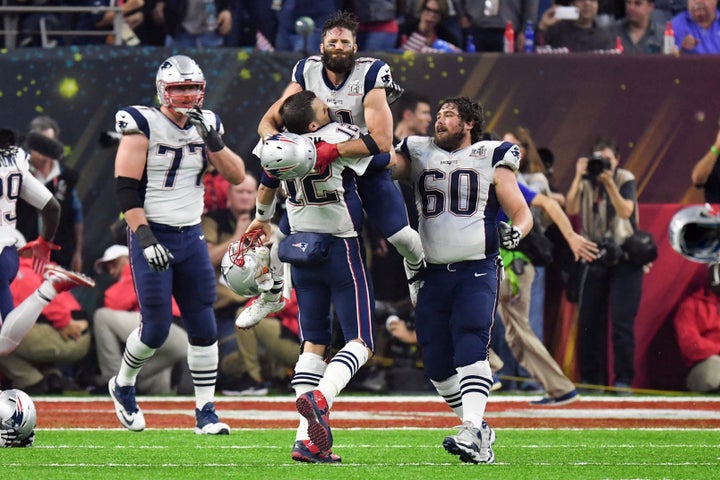 Edelman shared a photograph of the letter, alongside the caption: "Set your goals high. Do whatever it takes to achieve them. #motivation." It's since gone viral.
In an interview with the Boston Herald, James made it clear that she'd only been looking out for Edelman to make sure he had a fallback plan should his football dreams come to nothing.
"I don't think Jules felt shut down or discouraged by me in the slightest," she added.
REAL LIFE. REAL NEWS. REAL VOICES.
Help us tell more of the stories that matter from voices that too often remain unheard.
BEFORE YOU GO