If there was ever a group of individuals unqualified to discuss issues of women's health, a bunch of male football players and coaches would be it.
In a 1992 commercial entitled "Life: The Way Of Champions," members of the Washington Redskins and Buffalo Bills, along with their coaches, discuss the decisions women supposedly should and should not make when faced with an unplanned pregnancy. The PSA was recently unearthed by SB Nation, and features some archaic and hollow arguments against abortion, brought you by -- you guessed it -- a group of men.
The commercial, which was sponsored by Pro-Life Athletes, Inc. (now Life Athletes, Inc.), starts with Joe Gibbs, former Washington Redskins coach, discussing a controversial touchdown scored in the 1991 Super Bowl that was overturned after an instant replay review.
"This decision gave the Bills a second life," Gibbs says. "If we only had the instant replay for abortion."
It pretty much goes downhill from there.
"Choices are good, we all like choices," Earnest Byner, former Washington Redskins running back says. "To start a game, I want the right to choose heads or tails when the ref tosses the coin. But some choices are different from others. You never have the right to choose something evil like abortion."
According to Life Athletes Inc. president and founder Chris Godfrey's 1992 Los Angeles Times column, the original 12-minute VHS film also featured Barbara Metzelaars, whose husband Pete was a Buffalo Bill.
"Why should athletes be gagged while press plaudits are heaped on movie stars advancing President-elect Clinton's abortion blitz?" he writes. "There is no principled distinction between the two groups other than their different messages."
Cecile Richards, president of Planned Parenthood Action Fund, had this to say about the video and Godfrey's column:
While this ad is clearly outdated, the sad fact remains that women still face a tremendous amount of stigma and judgment when making deeply personal and often complex decisions about their pregnancies... A woman should never be made to feel ashamed or judged when making health care decisions that belong between her and her doctor. We work every day to ensure that every woman has the support and information she needs to make the decision that's right for her and to hold individuals and organizations accountable for outdated and discriminatory views that belong in another era.
Halfway through the PSA, former Bills' safety Mark Kelso appears to barely acknowledge the absurdity of male athletes weighing in on women's health decisions.
"You know, if you happen to be in a crisis pregnancy right now you're probably thinking, 'what right do these highly paid athletes have to preach to me?' And you'd be partly right," Kelso says.
According to Tara Sweeney, communications director for NARAL Pro-Choice New York, you'd actually be entirely right. After watching the '92 ad, Sweeney released to following statement to HuffPost:
"It is absurd and insulting that professional football players would lecture women about what choice to make in the case of an unwanted pregnancy. Sadly, it's not surprising -- not when you have Congress convening all-male panels to talk about birth control and the Supreme Court just last month giving bosses the right to decide whether a woman can access contraception. I hope that the sheer absurdity of this video opens some eyes to the fact that a woman's reproductive health care decisions should be left to her and her family -- not politicians, not bosses, not even 1990s NFL stars."
At first glance, with its grainy resolution, antiquated sentiments and laughable analogies, this commercial seems like something that would never appear on TV today. Yet just four years ago star NFL quarterback Tim Tebow appeared in a Super Bowl ad , urging women not to have abortions. While the more recent advertisement doesn't attempt to draw a straight line between contested football calls and unplanned pregnancy, its message wasn't too far off from its predecessor's.
In 2010, after Planned Parenthood heard that the far-right political organization Focus on the Family had purchased the time for a 30-second ad during the Super Bowl, they released the following video in response, which offered the perspective that the Tebow family and their choice should be respected -- just as the Tebows should respect the choices of others.
So why unearth this bit of unsettling 1992 nostalgia at all? Thanks to the Intenet, it still exists, floating around for web users to consume. We'd like to remind anyone watching -- or even Life Athletes Inc. -- that it's time for a new, informed message.
HuffPost attempted to reach out to Life Athletes Inc. for comment, but the organization's listed phone number was offline.
The Washington Redskins did not respond to an email request for comment.
Related
Before You Go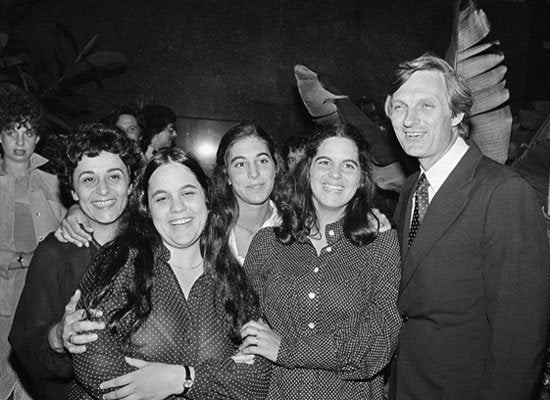 Male Champions Of Women's Rights
Popular in the Community