After a series of primetime officiating miscues, the NFL finally appears to be doing its part to ensure that its referees are held accountable for the blunders they make on the gridiron.
According to NBC Sports' Mike Florio, a new progressive disciplinary system is already in the works for the 2016 NFL season. Under this proposed system, referees would be suspended -- either with or without pay -- according to the flagrancy of their on-field mistakes.  
Reports of discussions between the league and the NFL Referees Association come in the wake of a string of errors in the past few weeks. The Detroit Lions were duped out of a win when Seattle Seahawk K.J. Wright illegally batted the football out of play at the end of their Week 4 matchup, prompting the coining of the Batgate hashtag and the reassignment of the official who blew the call.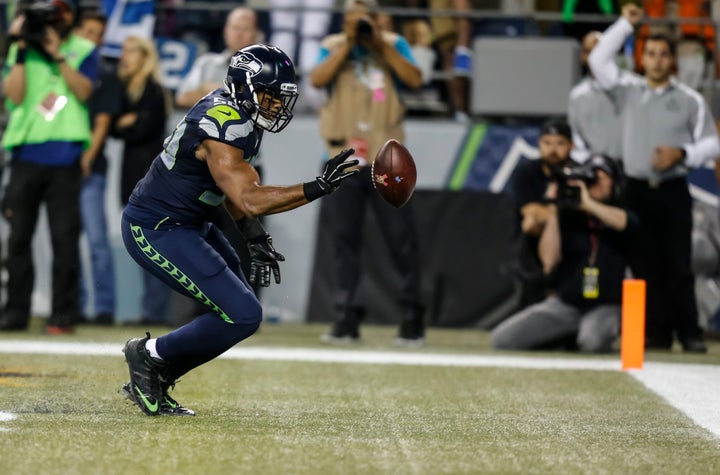 Two more clock miscues went down in the New England Patriots-Indianapolis Colts contest this past weekend, one in the first and the other in the fourth quarter. And finally, Monday night in the game between the New York Giants and the Philadelphia Eagles, the play clock and game clock may have been out of sync late in the second period. At this point, these major officiating gaffes are becoming a weekly routine. 
A new system would incentivize referees to be ever-vigilant with a "more immediate stick" of discipline, as Florio phrased it. In other words, an established and enforced system would compel the NFL to react to the officiating mistakes that have been all too common thus far this season. 
If that's what it takes to make this game a little more fair, then we're all for it.
PHOTO GALLERY
2015 NFL Breakout Stars
REAL LIFE. REAL NEWS. REAL VOICES.
Help us tell more of the stories that matter from voices that too often remain unheard.