At Super Bowl XLV, I was a producer of a pilot for a television show about sports travel. We were fortunate to interview a legend of the NFL and a reason why football has dominated the American conscience every fall for over 30-plus years. Steve Sabol, who started NFL Films with his father, Ed Sabol, created cinematic magic from football games. He had witnessed first-hand more football history than most people have ever seen, and at that time of the interview in 2011, he was a living encyclopedia of everything NFL.
It was probably his last sit-down interview as his health began to deteriorate due to a brain tumor. He was an inspiration and one of my idols growing so I have relived a little of that interview every day for the last five years. When ratings for NFL games began to decline this year, I again returned to our Steve Sabol interview. He was asked what made the Super Bowl specifically and the NFL in general so popular. "It has the four horsemen of our culture. It has violence, celebrity, competition, and noise," he said.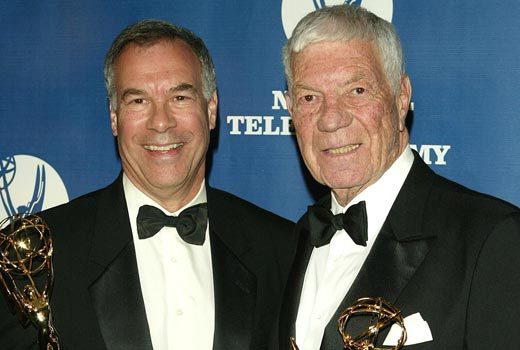 I think it's an interesting take on why the NFL became so popular and could be the reasons behind the sudden decline of people watching the games on television. Roger Goodell does not want to blame the decline on one specific cause but others would like to attribute the decline to the chaotic presidential election, the compelling baseball playoffs, or viewers disagreeing with Kaepernick and other players kneeling during the national anthem.
Myself, I am a huge football fan and traveled to every NFL stadium in 16 weeks using my 1967 Volkswagen Bus for what became the documentary and book about the experience, 25,000 Miles to Glory. Needless to say, the decline of NFL television ratings has peaked my interest.
The presidential campaigns by both candidates have left me exhausted, disappointed, and truth be told, concerned about the direction of the country. If anything I would think football fans would need a diversion from Trump and Clinton and tune into the NFL now more than ever. Whether I agree or not with Kaepernick for kneeling during the anthem, it is his right to do so and it is my right to keep watching the NFL in spite of those who disagree with some things about our country. I am probably not in the minority in how I feel and my decision to keep watching football. The protests are likely not the cause of the decrease in viewership and are just an unfortunate sideshow.
One of the things I enjoyed seeing at every NFL stadium was the American flag extended across the field as fans paid tribute to our great country by standing for the national anthem. As a result, I started a Kickstarter campaign to give back to our military through the story of 25,000 Miles to Glory.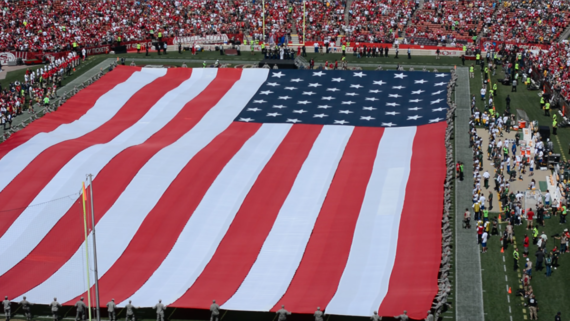 Part of the reason, I believe is that the NFL and college football has saturated the market. NFL and college football used to be a once a week commitment. Saturday or Sunday was the only time to watch football. Monday Night Football was an event and must-see television when I was growing up. Now, football is on almost seven days a week. The NFL has Thursday night, Sunday, Sunday night, and Monday night games. There is even Sunday morning football when the NFL hosts a game in London.
Thursday night games rarely feature two winning teams that are national brands and Monday night games resemble the Thursday night games more than the majestic Monday night contests I grew with and the football world was accustomed to not so long ago. Cord-cutters mean fewer cable subscribers and more games on cable networks means fewer viewers. The one constant is Sunday Night Football. It is on a national network at a set time every week, and features two of the better teams in the NFL, sometimes with a national following. Sounds a lot like Monday Night Football from 20 or 30 years ago.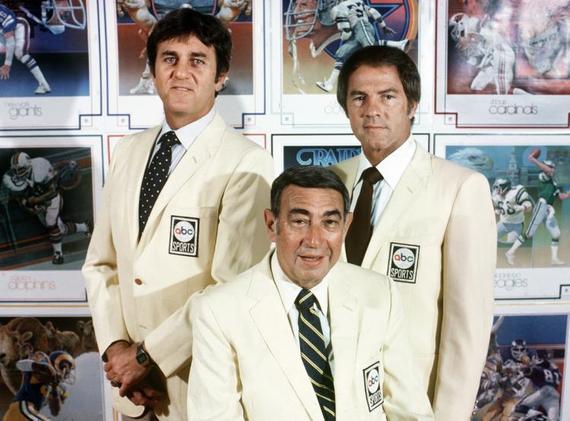 Simply put the content is not compelling enough to captivate the attention of football fans to watch on a Thursday or Monday night unless their team is playing. The NFL wanted parity and they got it. The NFL wanted to market teams instead of players and they got it. The result is less must-see teams and more teams at .500 living in mediocrity. Mediocrity does not draw fans in and instead pushes them away. Too many times I have heard people dismiss the teams playing the Thursday night game as not worth their time.
"Baseball is what we were. Football is what we have become," Mary McGrory, a columnist for The Washington Post, wrote about America. I had long thought this statement was correct but the ratings and popularity of the World Series would beg to differ. Game 7 of the World Series drew 40 million people and a rating of 25.2. It was the highest rating this year for anything other than the Super Bowl or a presidential debate. The game was the most watched baseball game in the last 25 years. The Chicago Cubs World Series Celebration drew 5 million people. It was the seventh largest gathering in human history and the largest gathering in United States history. Maybe this is a renaissance moment for baseball and sports fans. This gets me back to the Steve Sabol interview and the four horsemen of our football-infatuated culture.
Stories of violence permeate our everyday lives through mainstream media and social media. It is a sad reality of our society that these types of stories get clicks, likes, and shares. It is an even sadder testament to our society that these stories even exist. Sports has always been an escape from our everyday lives. Games were a time to come together and believe in the common goal of rooting our team to victory. We believed in our team as being the good guys who were truly good. The violence of football on and off the field has shown that maybe the NFL is more of the same violence just in an organized manner. Ray Rice, Greg Hardy, and Josh Brown are all off-the-field stories of violence more appropriate for the local and national news and not played out in our once-beloved world of football. The concussion and CTE issue is almost seen as an inevitable consequence of playing football at a high level and makes cheering the extreme violence on the field almost inhumane. There is also the thought that those craving violence in their sports have now turned to the UFC instead of the NFL.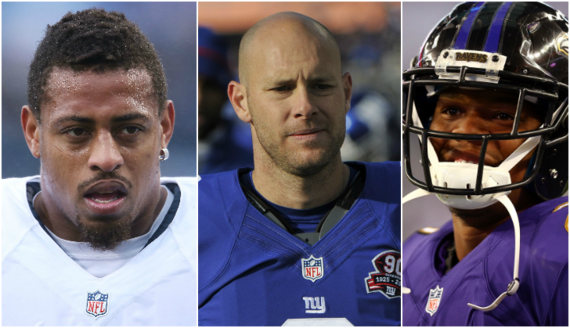 Players sign big contracts, giving them the ability to buy expensive things, live a lavish lifestyle, and become just as big of a personality off the field as on it. Odell Beckham, Jr., or OBJ as he is called, is almost as famous for his sideline antics as he is for his one-handed catches. Eric Decker, Ndamukong Suh, Hank Baskett, Chad Ochocinco Johnson, Jason Taylor, and Terrell Owens are all former or current NFL players who have appeared on reality television. Has the NFL become more about celebrity than football?
The NFL exemplifies competition at its highest level. This draws many people to the sport but may put some people who live in our current "everyone gets a trophy" society off. Competition is good and perhaps the games are too competitive. Perhaps the NFL was better viewing when teams were not so evenly matched. When there were clear villains and less of the league treading water, hoping to make the playoffs.
Everywhere you go there is the noise of the NFL, but now there is more noise than ever in the world. Technology is changing the way we consume our media and the way we are entertained. While it remains the one holdout, live sports like the NFL still has to compete against our ability to watch almost anything ever created in the history of television or the internet anytime we want. There is also a generation of fans who will grow up with e-Sports and more interested in competing in virtual reality instead of actual reality. How will the NFL or any sport compete in a world filled with viewers who grew up watching what they want when they want it and competing in a reality, not of this Earth?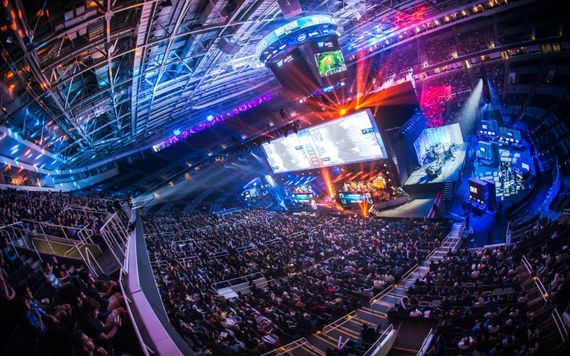 I believe Steve Sabol was right in the NFL possessing the four horsemen of our culture: violence, celebrity, competition, and noise. At one time this led to the popularity of the NFL but these same factors are increasingly making the NFL part of the background in an ever-changing society where media is consumed differently. The presidential election will come and go, the World Series is over, but ratings for the NFL are not likely to go up. The world is changing. It remains to be seen if the NFL can catch up to it and catch on with a new generation of fans.
Calling all HuffPost superfans!
Sign up for membership to become a founding member and help shape HuffPost's next chapter