 Each week in Muscatine, Iowa, Tony Newton and his friends watch the trucks haul grain out of the local corn-processing plant, trying to gauge production at the Grain Processing Corp.
The reason for their curiosity? Newton and his fellow labor union members are plant employees who've been locked out of their jobs for years in a labor dispute with the company. By seeing how many trucks leave the plant, the idled workers get a vague sense of how their replacements are faring.
"Sometimes it's a lot, sometimes it's a little," said Newton, a 26-year veteran at the plant and president of the United Food and Commercial Workers Local 86D. "We see what they're putting out as far as production goes, and it can't be what it once was."
The lockout of NFL referees that ended this week may have felt like an eternity to football fans, particularly fans of the Green Bay Packers, which lost a game Monday night thanks to a blown call by replacement officials. But the referee work stoppage only ate into three weeks of the season before the league and the referees' union struck a deal. It's quite a different story in Muscatine, where Grain Processing Corp. employees from the union local have been locked out since August 2008.
The Grain Processing Corp. stoppage is the longest ongoing lockout listed with the Federal Mediation and Conciliation Service, a government agency that mediates labor disputes. There is no definitive data on such stoppages. Another source, the Labor Department, only tracks stoppages involving at least 1,000 workers, so there may be lockouts longer than the one at Grain Processing.
Four years is a brutally long time for a work stoppage that, at its outset, involved more than 300 employees. According to Newton, it continues to take a toll, at least on the roughly 100 workers who haven't left the area or taken new jobs at other companies as the lockout has grinded on.
"I can't even count all the divorces that have happened, or people who've filed for bankruptcy," Newton, a 50-year-old married father of three, said. "But on the other side, there are a lot of people who found better jobs."
These days, as union representation has dwindled to single-digits in the private sector, the American public seems to associate lockouts primarily with professional sports. In addition to the NFL referees, the league's players were locked out for four months during last year's pre-season after negotiations over a new contract broke down. NHL players, meanwhile, have been locked out since earlier this month as the players' union wrangles with owners over their contract, threatening the start of the hockey season.
But lockouts are hardly just the domain of professional athletes. As the New York Times' Steven Greenhouse recently reported, the number of lockouts at American workplaces in general has surged in recent years, as even profitable employers try to gain an advantage in negotiations with workers in the weak economy. According to Bloomberg BNA, lockouts now account for a record percentage of work stoppages, and at least 17 companies locked out their workers in the U.S. in 2011.
In one high-profile case, more than 1,000 workers represented by the Bakery, Confectionery, Tobacco Workers and Grain Millers union have been locked out of their jobs with sugar beet processor American Crystal Sugar for over a year in North Dakota, Iowa and Minnesota. Members of Congress have finally weighed in, trying to pressure the company to come to the table and put union members back to work.
A lockout is different from a strike. In a lockout, the workers do not choose to walk off the job in protest. Instead, they are forced off the job by management as a negotiating tactic. Deprived of a paycheck, workers are more likely to scale back their demands or accept concessions at the bargaining table, management believes.
Nelson Lichtenstein, a labor historian at the University of California, Santa Barbara, said lockouts have historically been used by companies going "on the offensive," trying to leverage hard economic times or workplace trends.
"In general, it's safe to say lockouts take place more frequently when management has the upper hand," Lichtenstein said. "There are a lot of lockouts when wages or conditions are stagnant or going down and management thinks they can do more of that."
In the case of Muscatine, workers and management originally disagreed over several issues, but Newton said the differences have been whittled down primarily to pensions and outsourcing. By Newton's telling, Grain Processing Corp. wants to freeze employees' defined-benefit pensions and switch them to less attractive 401k-type plans, as employers have done throughout the country, including the NFL. In addition to resisting the savings plan switch, Newton said the union wants contract language requiring that the company prove it's economically necessary before outsourcing work.
Newton said that workers will have no job security if the company has the freedom to outsource. He also argued that the lockout will limit the union's influence by driving out unionized workers.
Company spokeswoman Janet Sichterman said that the company is working in good faith to reach a new contract, and that the issues left to resolve are "not economic."
"When the employees return, they will continue to enjoy one of the best packages of pay and benefits in the region and in our industry," Sichterman said in an email. "We remain committed to ending the dispute in a fair and equitable manner that will allow [the company] to operate in the most efficient and responsible way possible for a company operating in a volatile agricultural marketplace and global economy."
Many of the locked out workers found jobs at a nearby power plant, where their skills were in demand. Those who are left, Newton said, tend to be approaching retirement age and are fighting to maintain their pensions.
As the local's president, Newton has been collecting a wage through the union, though he said it's not what he earned at the plant. He said he and his family are eager to get "some normalcy" back in their lives once the lockout is resolved. But unlike, say, the lockout of NFL referees, the union doesn't have mounting public scrutiny on its side. Now that the four-year mark has passed, the demonstrations aren't as frequent, and residents don't talk about the lockout like they used to.
"There's support, but over time it dwindles," Newton said. "People move on with their lives and I don't fault them. But there's still support."
The company and the union were last at the negotiating table in June.
"I can empathize with anyone when I hear 'locked out,'" Newton said, bringing up a phrase he'd heard often during the NFL dispute. "I know exactly what they're going through. You have a lot of days where you're just in a mood where you're going through life. Some days you're happy, some days you're down. This is a chapter in our lives that we don't want to define the book."

Before You Go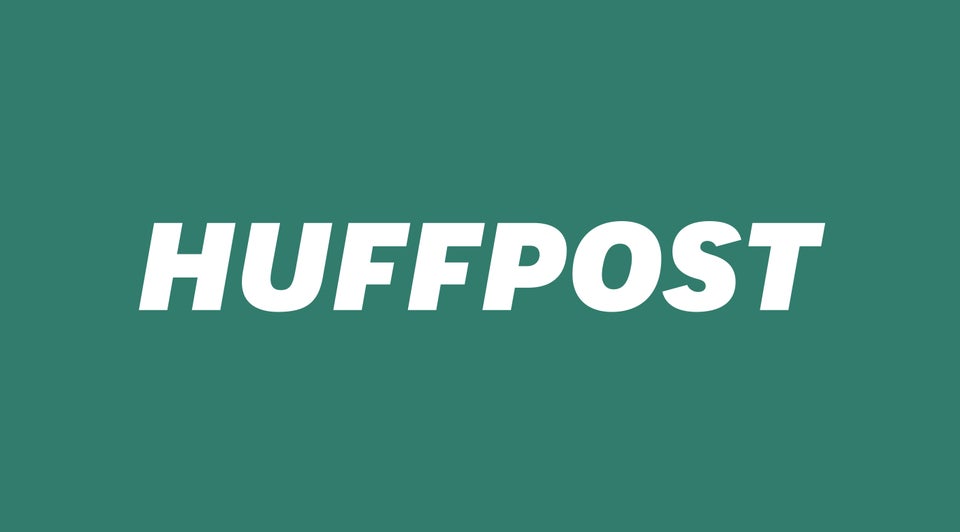 NFL Replacement Referee Fails
Popular in the Community