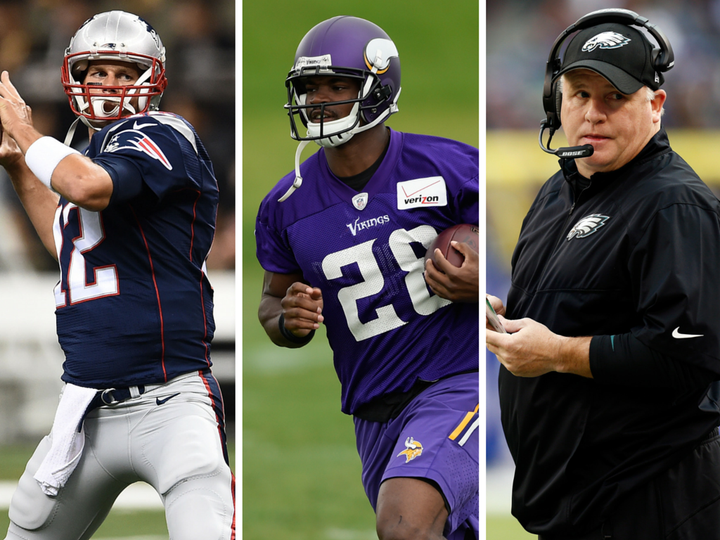 One of the many great parts about the NFL is its endless cycle of storylines entering each season. And that's what this piece is all about: FOOTBALL storylines, not Roger Goodell's ridiculous level of deception and incompetence. Quarterback debates, new coaches every year and endless controversial fodder. (Sorry, we are not touching the Geno Smith/New York Jets mess in this column either).
2015, to be sure, is no different. Here are seven of the top stories to follow as we get set for another year of football. In other words, buckle up.
Will Miami's Big Spending Pay Off?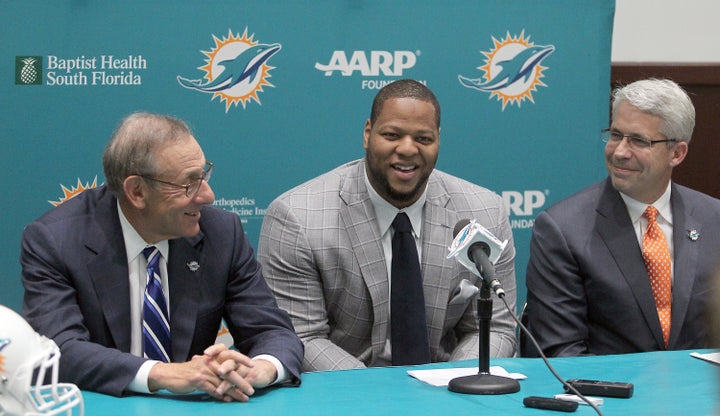 Considering that New England has won the AFC East 11 out of 12 years, we can't blame the Dolphins for making a huge free agency splash. Ndamukong Suh is an elite weapon who plays both the pass (8.5 sacks amid constant double-teams) and the run. His main job is to make life miserable for Tom Brady while playing alongside fellow All-Pro Cameron Wake. 
Perhaps just as importantly, the front office showed its dedication to $100 million quarterback Ryan Tannehill as well. His new quartet of weapons includes wide receivers Greg Jennings, 31 -- who quietly amassed 742 yards and six touchdowns in Minnesota -- big play threat Kenny Stills, first-round draft pick DeVante Parker and tight end Jordan Cameron, who will provide a huge lift within the seams and inside the 20s if he remains healthy. In other words, Joe Philbin -- 23-25 as the head coach -- has run out of excuses.
The SEC just became the first college football conference to ever boast 10 teams in the Top 25. Ten teams! And that includes the entire SEC West division. The NFC West, meanwhile, isn't much different in terms of the gauntlet it presents.
Back-to-back NFC champion Seattle drastically improved itself when it landed All-Pro tight end Jimmy Graham, far and away the best pass-catching threat Russell Wilson has ever had. The defense remains virtually intact -- cornerback Byron Maxwell (signed with Philadelphia) is the only starter not returning on the league's top-ranked unit other than All-Pro safety Kam Chancellor, whose holdout may span the entire year. I recently attended a practice in Seattle and spoke one on one with head coach Pete Carroll afterward. Make no mistake: There is no Super Bowl hangover plaguing this team. Dion Bailey -- who has had a strong camp -- will replace Chancellor, and will do just fine.
Other than Green Bay, though, Seattle's stiffest competition comes from the NFC West. Arizona was the league's final undefeated team last season and, had Carson Palmer not gotten hurt, the Cardinals likely would have kept rolling. Perhaps the biggest question mark is how the defense -- elite by most measures -- responds to the departure of coordinator Todd Bowles, who takes over the head coaching gig with the Jets. The Jim Harbaugh era ended in San Francisco -- not to mention the Aldon Smith, Patrick Willis and Chris Borland eras -- but the 49ers can still be competitive nevertheless. Newly minted lead man Jim Tomsula has in the backfield Carlos Hyde, who is in line for a breakout campaign, and the addition of a true burner in Torrey Smith on the perimeter will help Colin Kaepernick's struggling deep ball. St. Louis is interesting for a whole lot of reasons, namely a potentially dominant defense and, as you'll see below, a new duo in its backfield.
For the first time since 2012, we had a duo of running backs drafted in the first round. That would be former Georgia superstar Todd Gurley -- whom St. Louis nabbed with the 10th pick -- and All-World back Melvin Gordon, selected by a San Diego team in "win now" mode. Both are on track for significant touches as rookies, because of their robust talent as well as the fits. The Nick Foles-LeSean McCoy connection won't be entirely dissimilar from Foles (now a Ram) and Gurley, whose freakish talent and dynamic runs made waves in college. Assuming he's healthy after the ACL tear, the league will be on instant notice. Gordon will benefit immensely from Philip Rivers' screen passing ability and an offense that loves its running backs inside the 20s. Aside from these two, however, there are several other rookie running backs who might become household names.
Former Nebraska star Ameer Abdullah (above), in Detroit, brings a physical running style and a fluid pass-catching presence (20-plus catches in three straight collegiate seasons) to Matthew Stafford and a Detroit offense that loves to incorporate its backs in multiple ways. He's not a burner (4.55 40), but he will earn snaps immediately, especially if Joique Bell isn't 100 percent. Then there is Tevin Coleman -- a third-rounder from Indiana with size and speed who rushed for 2,000 yards and 15 touchdowns as a junior -- tasked to supplant second-year man Devonta Freeman in Atlanta.
Coleman has game-breaking ability, precisely the type Matt Ryan never received from the lumbering Steven Jackson. Don't forget about former Alabama standout T.J. Yeldon either. After rushing for over 3,300 yards and 37 touchdowns during college -- in a pro-style offense, mind you -- he heads to Jacksonville, and to a head coach, Gus Bradley, who likes to employ multiple backs. Last season's rookie wide receiver class was arguably the greatest of all time. This running back class may not be as supremely talented, but its abundance of gifted runners makes it worth keeping a keen eye on.
Not since the 2012 draft class with Andrew Luck and Robert Griffin III have we seen quarterbacks go 1-2 in the draft and in turn, enter their rookie seasons with this much hype.
Let us start with Jameis Winston, whom Tampa Bay will trot out Week 1 against Marcus Mariota and Tennessee. Surely, Winston has been in the headlines for some not-so-good things, but reports out of camp throughout August were that he was mature, he was a worker and that he grasped the playbook very well. Throw in his cannon of an arm, football intellect and prototypical size at 6-foot-4, 231 pounds, and you begin to understand why he won a Heisman Trophy and why the Bucs believe he can eventually develop into a superstar and franchise cornerstone. Winston is not to be confused with Luck in terms of mobility, but he is a better athlete than you think and he's a tank to bring down.
Tampa's offensive line was miserable last year and after drafting two linemen in the second round -- both of whom will start -- we can expect to see growing pains from the unit in 2015. If the line can simply be adequate, though, this offense will a.) have success with the seemingly written-off running back Doug Martin, who has lost weight and looks very good and b.) allow for Winston to find his three massive receiving talents in the 6-foot-5 duo of Mike Evans (1,052 yards and 12 touchdowns as a rookie) and Vincent Jackson (four straight 1,000-yard seasons), and the 6-foot-6 tight end Austin Seferian-Jenkins. Winston, to be sure, will fill his rookie quota of errant throws and mistakes. After all, he threw 18 picks in college just last year. But he's also going to have some wonderful "ah, I see it now" moments where we simply cannot deny his robust talent.
The same can probably be said about Marcus Mariota, the second pick in the draft. The Titans don't have a viable running game, and like the Bucs, have glaring concerns up front. Mariota, for his part, is a world-class athlete with a quicker release than Winston and the ability to be extremely accurate with the short and intermediate ball (67 percent career competition percentage at Oregon).
His issue stems from the fact that he ran a spread offense for three years in college, predicated off of tempo and quick reads. We also know the Titans don't want him to endure too many hits, but a major part of his brilliance -- and why he too won a Heisman -- is his remarkable running ability. Akin to Winston, Mariota has a slew of really talented, really big targets: rookie second-rounder Dorial Green-Beckham is a freakish talent at 6-foot-5 who is consistently compared to Calvin Johnson. Justin Hunter is 6-foot-4 with a massive catching radius and -- if he's on the field -- can become one of Mariota's best friends in the red zone. Then there is the undersized tight end Delanie Walker and slot man Kendall Wright (215 catches in three seasons), both of whom resemble the type of pass-catchers Mariota loved employing at Oregon: shifty, reliable guys who constantly get open and move the sticks.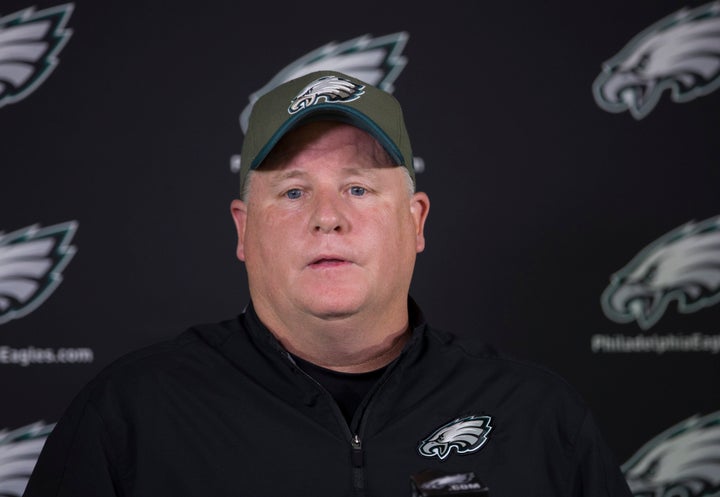 2015 is year one with Chip Kelly in the position of total control. McCoy is gone, as is 1,300-yard, 10-touchdown receiver Jeremy Maclin and the former Pro Bowler Foles. In comes Sam Bradford, the former top overall pick who is perennially injured and yet highly effective when healthy. He will be throwing to tight end Zach Ertz, a rising star in his own right, along with diminutive rookie wideout Nelson Agholor, the first-rounder and former USC standout who Kelly hopes can assume a DeSean Jackson type of role.
The Eagles also return 23-year-old receiver Jordan Matthews, who amassed 847 yards last year and appears on the verge of much more. In other words, the talent is still there for this offense to put up strong numbers. Kelly -- like him or hate him -- has touched a nerve in this league for his oddities and brilliance. He's won 10 games each of the previous two years, but one has to think a playoff run needs to happen sooner than later.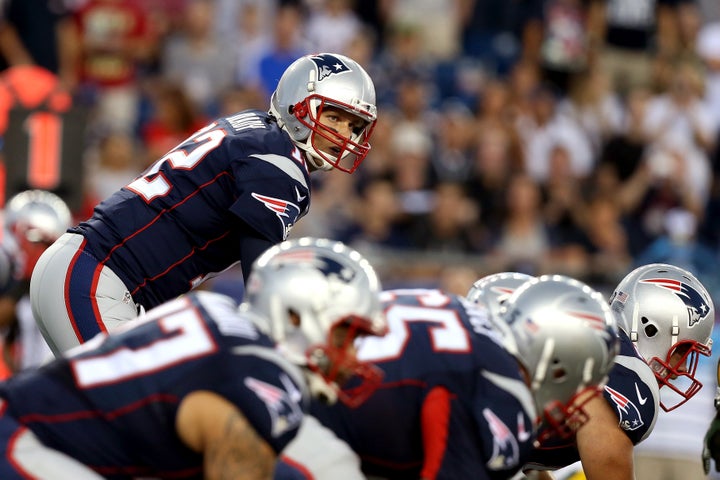 The reigning world champs have been embroiled in controversy since before beating Seattle, and the messy "Deflategate" situation continues to intensify.
Par for the course, however, is a nonchalant Robert Kraft, Bill Belichick and, of course, Brady, who at 38 years old, shows no signs of slowing down. Forget about being tarnished! These guys couldn't care less. Circumventing the rules? Legacies? Immaterial. How about four Super Bowl titles and six appearances? That is the only thing that matters to them. However, as noted earlier, the AFC East is the most formidable and perhaps the deepest its been in quite some time, and that includes a Buffalo team whose defense should thrive under new head man Rex Ryan.
As I highlighted in a previous column detailing how the Pats can repeat, the biggest question mark entering 2015 is a secondary that lost cornerbacks Darrelle Revis and Brandon Browner. But rarely, even in the six Super Bowl seasons for Belichick, has he had a top-5 defense across the board. 
Adrian Peterson is going to have a monster year, but when one of the game's best says he's gunning for 2,000 yards, you have to pay attention. After essentially an entire season removed from pro football, AP enters 2015 as fresh as he's ever been, and finally has a decent quarterback to alleviate pressure and take extra defenders out of the box. Remember, he eclipsed the 2,000-yard clip in 2012, and at his core, Mike Zimmer loves to establish the run. Moreover, Peterson has extra motivation: he wants to be the greatest of all time.
Calling all HuffPost superfans!
Sign up for membership to become a founding member and help shape HuffPost's next chapter