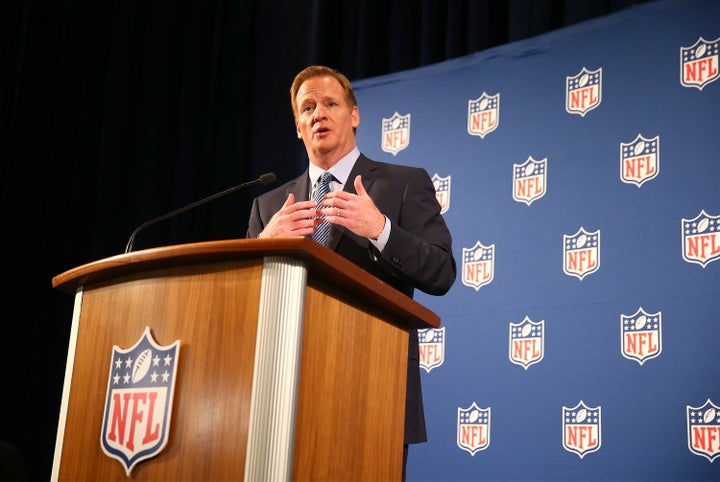 Bartenders were quick to stop a lecherous man's advances on a woman sitting alone in a bar at ChurchKey in Washington, D.C., last week.
She seemed uncomfortable when he put his arm around her. So when he tried to kiss her, one of the bar managers said, "Don't you think you're getting a little aggressive there?" The bartenders checked with the woman while he was in the bathroom. She said she "was not really interested but didn't know how to get out of the situation," according to the manager. The staff helped her go out the back door and get a cab before he came back. She called later to thank them.
What happened at ChurchKey that night was bystander intervention ― and it may have prevented a sexual assault, said Jessica Raven, the executive director of the advocacy group Collective Action for Safe Spaces.
The organization had trained the ChurchKey bartenders through their Safe Bars program, run with Defend Yourself, another local empowerment group.
Raven's group is now working on training more watering holes around the D.C. area and teaching organizations in other cities, like Philadelphia, how to launch programs similar to Safe Bars.
And this is being made possible through a grant from a somewhat unlikely source: the National Football League.
"So far, $1.2 million has been spent on 27 local organizations around the country to address sexual violence."
But in June, the NFL announced it was giving the first-ever major corporate funding of sexual violence prevention initiatives, donating $10 million to a new initiative called Raliance, with a bold goal: to end sexual violence in one generation.
"I think the NFL has a role to play in this; we don't expect and we don't want to do things alone, but we want to make change in society using the platform that we have," said Anna Isaacson, vice president of Social Responsibility at the NFL, a position created two years ago following the Rice scandal.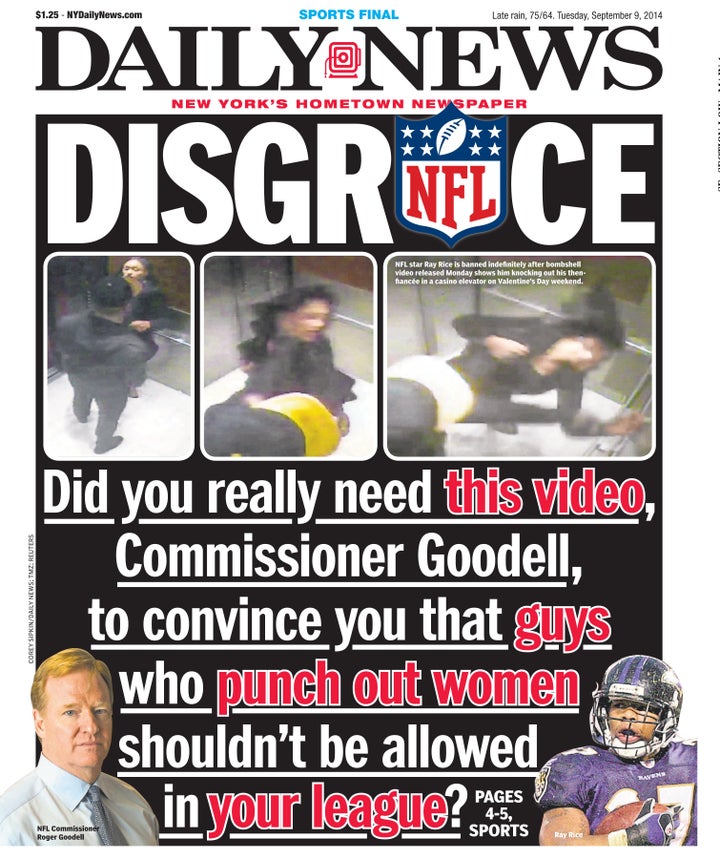 "With those organizations joining forces we'll be able to give more momentum get more advocates ― at both state and national levels ― get better organized," said Karen Baker, director of the National Sexual Violence Resource Center.
Where The Money Is Going
Groups like the National Coalition Against Domestic Violence have wanted the NFL to spend their time and money helping local organizations, and through Raliance, that's what the league is doing.
The grants are supporting efforts to create protocols for how police should address LGBTQ rape and abuse survivors, education initiatives tailored for violence in the black community and teaching middle and high school coaches on how to speak to their athletes about sexual violence. The Pittsburgh Action Against Rape plans to examine current sanctioning practices for sexual misconduct on college campuses with their grant.
So far, Raliance has used $1.2 million of the NFL's money to distribute 27 grants, each at $50,000 or less, to local and state organizations, including $20,000 to CASS to support Safe Bars in D.C.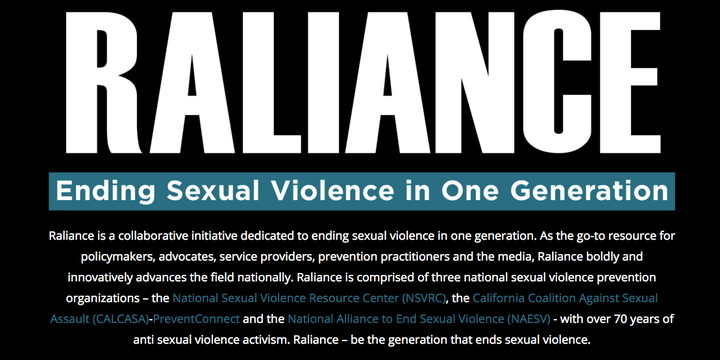 The bystander intervention education, like Safe Bars or a similar program being funded in Montana for staff at festivals, can start paying off instantly. While bystander intervention is not new, most of the programs are designed for high school and college students, not bar staff.
"There was no training on sexual harassment for bars, which is kind of absurd because we know there's a strong connection between alcohol and sexual assault; alcohol does not cause sexual assault, but it's used as a weapon and that puts bar staff in a unique position," Raven said.
Sam Nellis, assistant manager of ChurchKey, said all bars, no matter the style or size, should do the Safe Bars program.
"The training makes you think about the things we've all seen over the years, and the times we had intervened," Nellis added. "And inevitably as you start to think 'What if I've missed something?' And not because we aren't looking for it, it's because we don't necessarily know what to look for."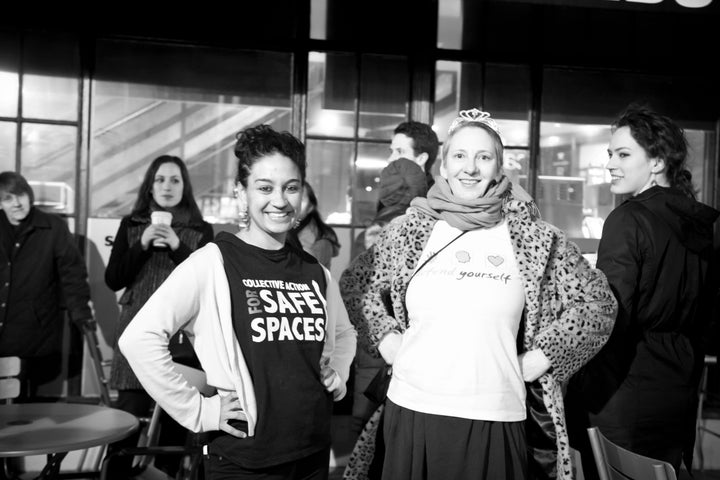 CASS and Defend Yourself, the groups behind Safe Bars, are both nonprofits, so the Raliance grant allows Raven to spend more time responding to requests and doing technical assistance.
"There hasn't been a lot of funding so we've had to charge other organizations to bring us out there ― so now we should be able to cut those costs since we have funding," Raven said. They can also charge less to the bars, making it more likely they'll bring them in to do the Safe Bars training, she said.
"It sustains us as an organization but also helps us grow to a level that we couldn't have dreamed of," Raven added.
Advocates outside of the Raliance initiative say male-dominated corporations have not given much money to these issues, and the government isn't much better.
"There's very little prevention money for the violence against women services community coming from government entities," said Dawn Dalton, executive director of Domestic Violence Legal Empowerment & Appeals Project. "When we look at our society, we come from a place over the past 25 years where we're tough on crime, and over the past 40 years, the prison rate is going through the roof. There's been a very big emphasis on the criminalization of behaviors and locking them up."
How The NFL Can Help The Prevention Programs Spread
Even if the NFL is just giving money to the Raliance initiative to get some good publicity, the rape victims' advocates will take it.
"[It's] as important to us as their money is their influence," said the National Sexual Violence Resource Center's Baker. "The influence they have over so many people ― particularly young people ― they can help us reach audiences that we have not interacted with."
"If the NFL is putting money toward addressing sexual assault, then hopefully other major corporations will donate too."
If the NFL is putting money toward an effort to address something as uncomfortable as sexual assault, then hopefully other major corporations will donate too, said Delilah Rumburg, CEO of the NSVRC.
And if a company is going to do that, they should do it now, insisted Sandra Henriquez, executive director of California Coalition Against Sexual Assault. "We're at a watershed moment," she said.
Henriquez believes they're seeing the very beginning of culture change. "People are starting to get outraged and speaking up ― it's something that three to five years ago that might not've happened," she added. "There's an outrage, an intolerance that's being developed around the issue and what should be happening."
The Plan Came From The Experts, Not The NFL
The conversations between the NFL and NSVRC began in fall 2014, around the time of the Rice scandal. The nonprofit brought other partners to the table and they started talking about what they could do for a longer-term collaboration, according to the NFL's Isaacson.
"We rely on the experts to help direct us," Isaacson said. "We do our homework and our research, but we want to make sure we have the right message that's going to resonate ― not saying something that's going to set us back instead of moving us forward."
The NSVRC, CALCASA and National Alliance to End Sexual Violence came up with the idea of Raliance as a central hub to showcase what's already happening and provide funding to get more programs off the ground in areas where the violence prevention community could be more proactive.
"We're not looking to reinvent what's already happening," Henriquez said. "We want to uplift and highlight those programs that are effective."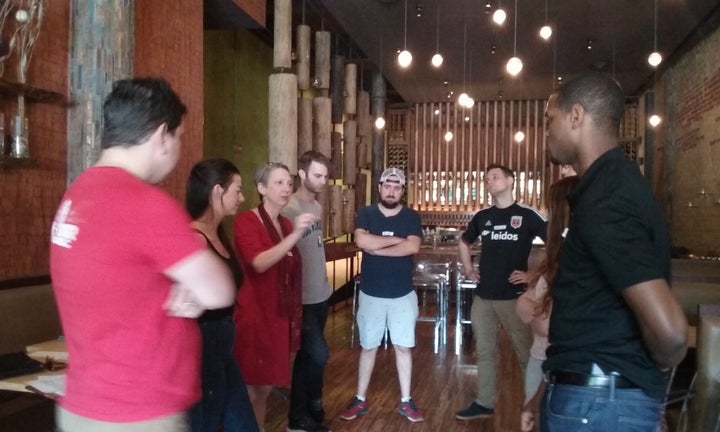 The NFL is mainly listening, not talking, on the issue, Isaacson said. While they're providing funding, they aren't conducting anything, she said. But they do communicate with the Raliance groups "every other day" to find out what's going on and how they're making progress.
Isaacson will share what programs are working in cities or states where the NFL has a team, but then let the clubs decide for themselves whether they would like to get involved. There are no plans yet to deploy sexual assault awareness at games.
"We are lucky that we have this megaphone that we can use and get this message across," Isaacson said. "We feel it's our responsibility to use that platform for good."
Justin Block contributed reporting.
Related Coverage:
Related